Tapaka chicken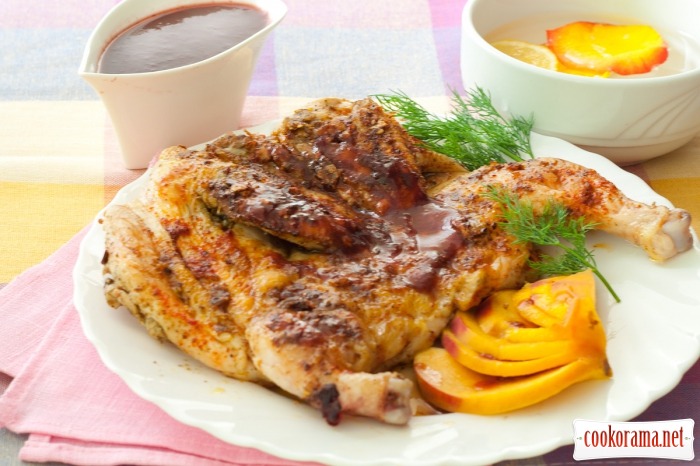 Ingridients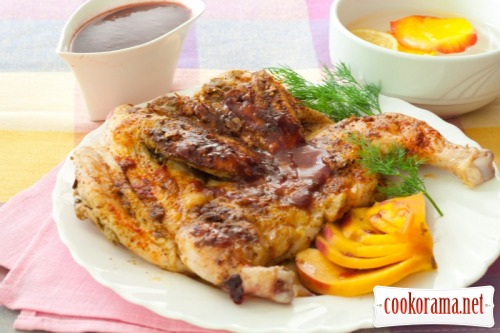 Preparation
I do not know how many days or weeks this chicken is, but it is not more than 500 g. and most importantly — he had not been frozen.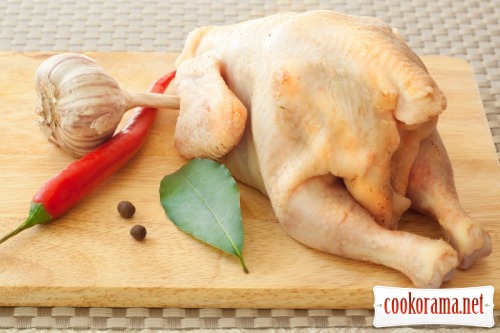 Make a cut along breast, flatten the chicken and beat it with a hammer. Fry it no more than 5 min from each side, so beat it well.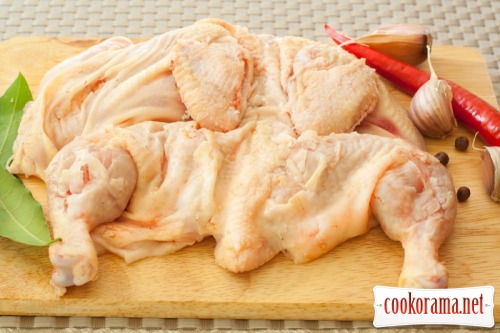 Prepare the spices: I rubbed garlic and salt in a mortar, add black pepper and my favorite zatar. Yes I know that it should be sprinkled with khmeli-suneli! And I decided to use zatar. Let`s see, what it will show. And carefully rub chicken with a mixture on both sides.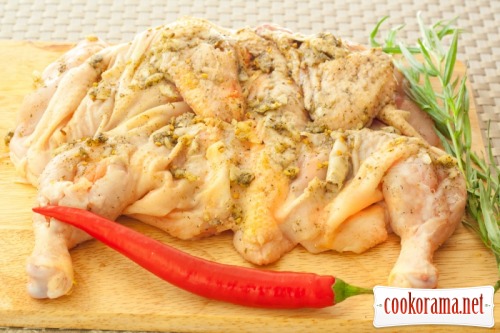 And also, I added paprika.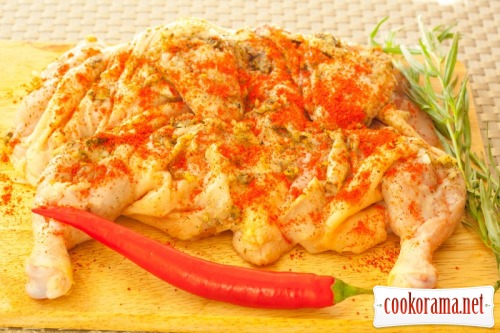 There should be a special pan with press to fry this chicken. I don`t have it, so I used my method. Take a ceramic plate (or a lid) and some weigh on it. I used saucepan with water as a weigh. Fry on oil near 5 min from each side.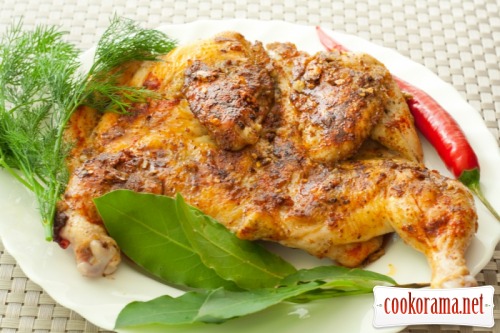 Ideal for chicken is sauce «Tkemali »! And of course, fresh vegetables and greens. But I can tell you that fresh or canned peaches, sliced as petals — that`s something wonderful.
Bon Appetite!
Choose wine to your taste – a had meal today without wine.