Pizza "Discovery"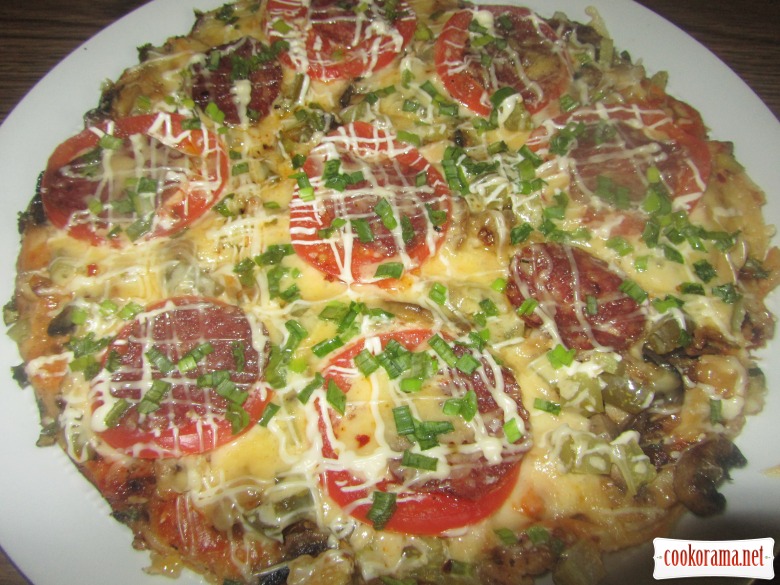 Ingridients
Dough
4 spoon
4 spoon
2 шт.
9 spoon
Filling
1 шт.
1 шт.
This is a real discovery for me

, firstly, my husband had not liked pizza, and eat now with pleasure

. Dough is soft, without rough edges, but the most important thing is that pizza is cooked quickly and easily just 15-20 min and voila. And absolutely forgot to mention pizza is cooked in a pan. The number of products for the filling I did not point as each one adds what is desired and as he wants, above all is the principle.
By the way, I post my recipes on a Russian website, and there's my pizza was the recipe of the week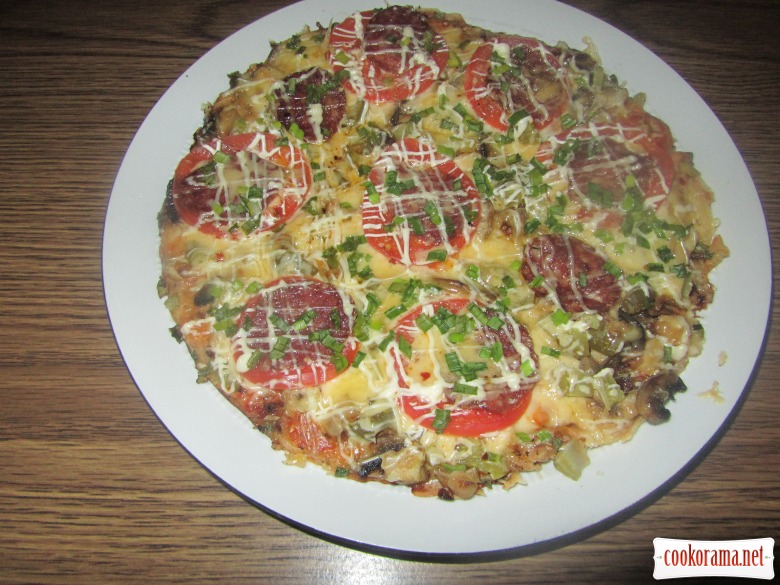 Preparation
Mix eggs, add mayonnaise, sour cream, mix well, add sifted flour and mix well… Pour it all in a pan, preheated and greased on top make mesh from ketchup, put the stuffing, sprinkle with cheese (grated) put tomatoes and finish all with mesh of mayonnaise… Cover and simmer over very low heat (on electric stove cook at 1) for about 15-20 minutes, turn off the heat and leave under cover for another 5-10 minutes.
The truth is I have a miracle ceramic pan and it works great, but I also prepared in cast iron, just greased.