Viennese apple strudel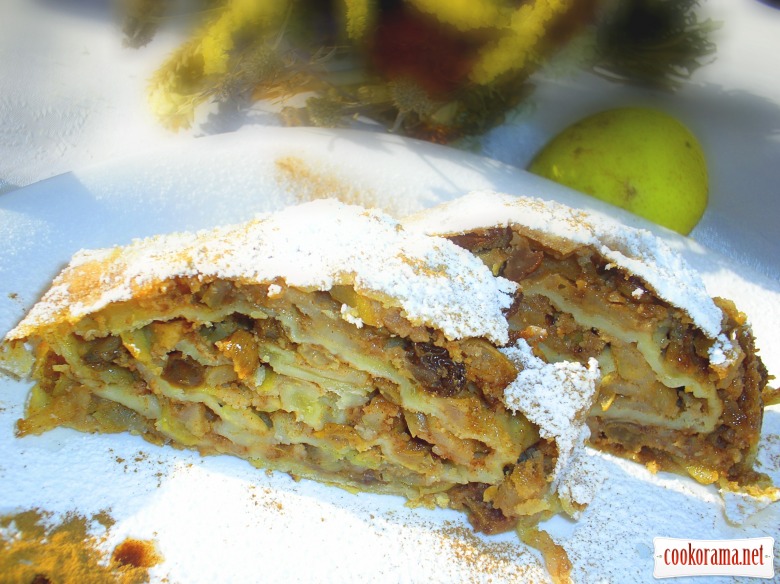 Ingridients
Dough
2 g.
1 шт.
100 g.
20 g.
250 g.
Oily bread crumbs
100 g.
50 g.
Brown sugar
140 g.
10 g.
Filling
1,1 kg
170 g.
10 g.
Several years ago, during a trip to Vienna, in one of the local cafes, we had a fascinating master-class in cooking apple strudel. I want to say that it is quite interesting and exciting, and most importantly ends with tasting. After the master class for all of us were given the recipe of the same strudel. So today, I suggest you the same Viennese apple strudel in my performance today.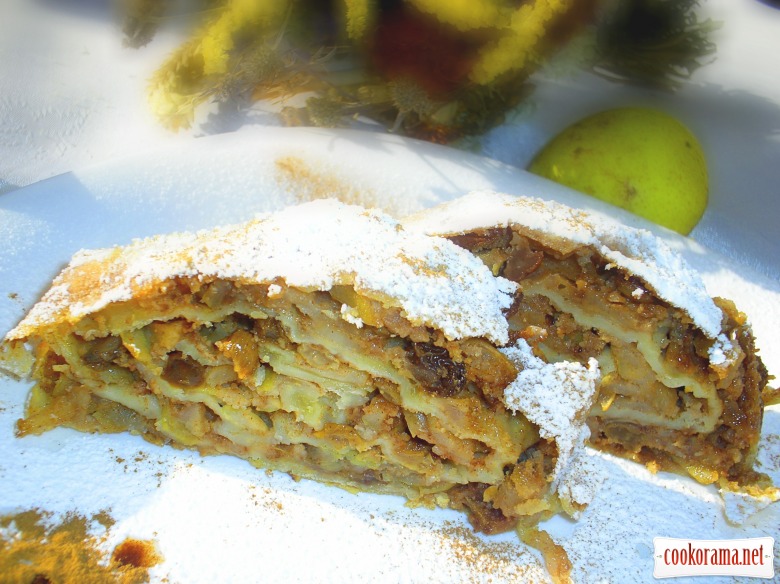 Preparation
Prepare dough: Knead all components into soft, not sticky dough. Roll dough in ball, grease with butter and let it stand for 30 min.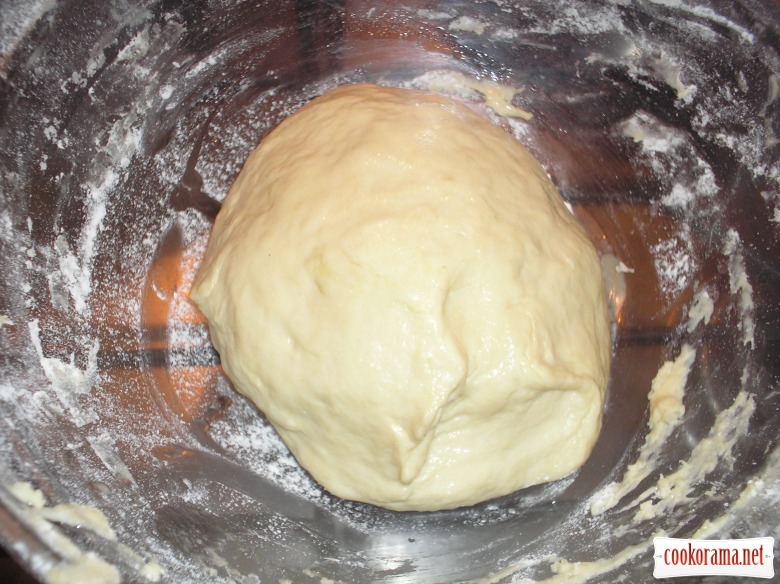 Prepare btter breadcrumbs: melt butter in pan, add breadcrumbs and fry to golden-brown color.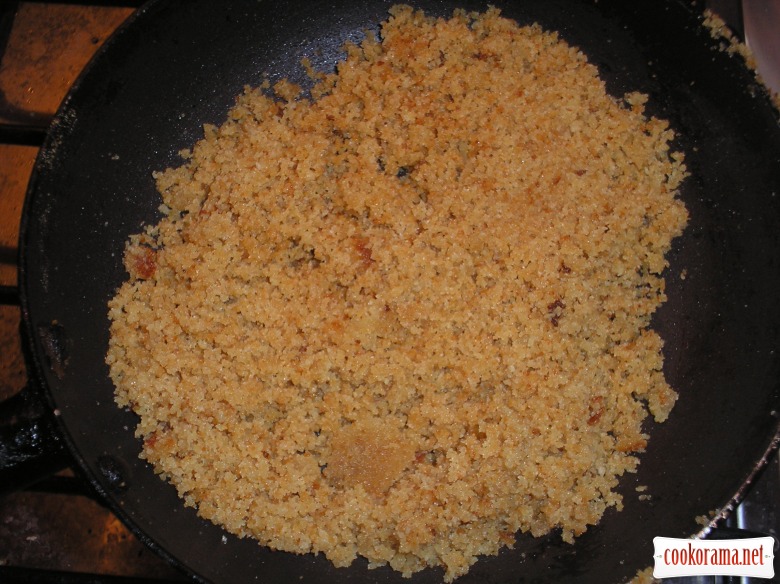 Prepare brown sugar: mix sugar powder with cinnamon.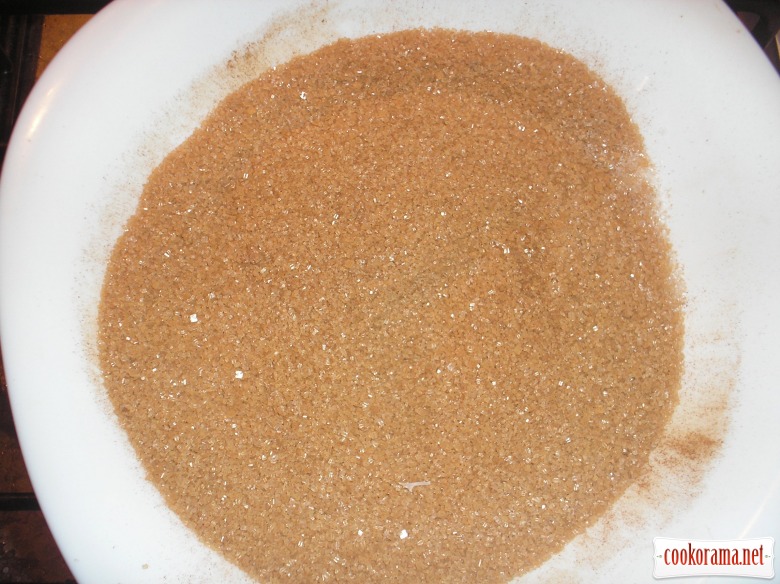 Stuffing: remove cords of apples, slice them, sprinkle with lemon juice, add presoaked and washed raisins, butter breadcrumbs and brown sugar, some rum, все stir well.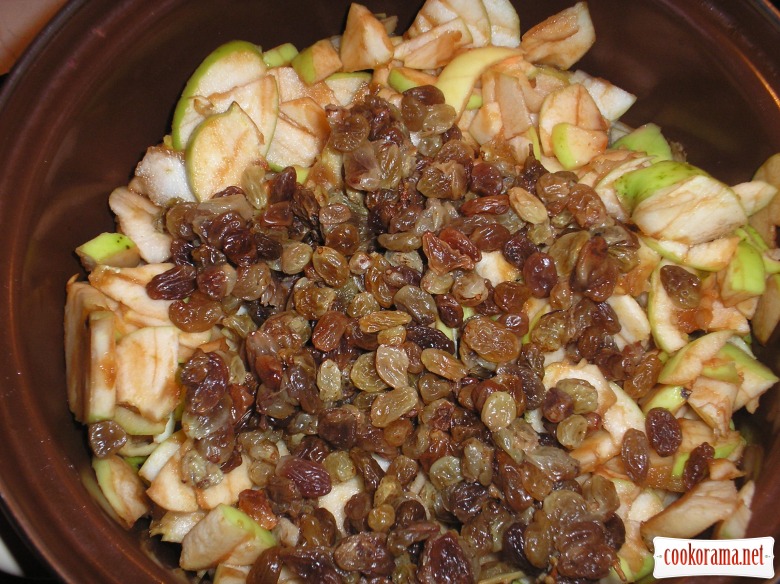 On a large piece of fabric, previously dusted with flour, roll out dough very thinly in the form of quadrangle. Use your backhand, stretch the dough.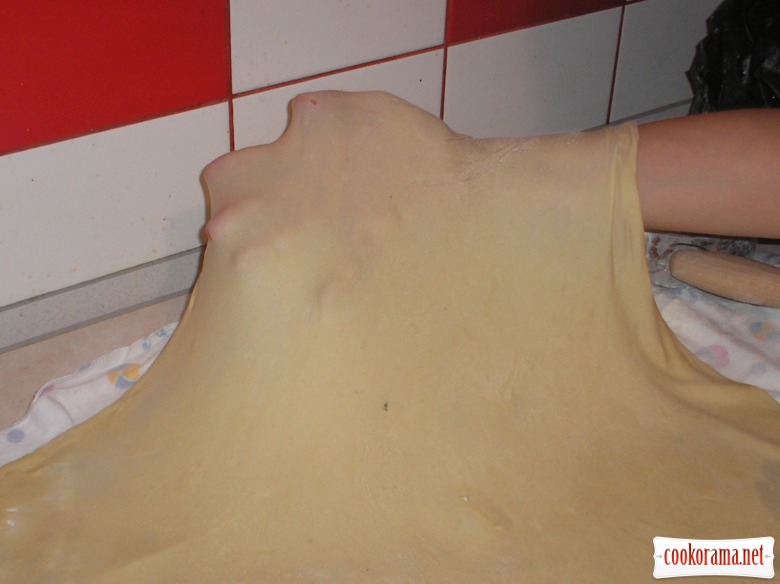 Dough should be very thin, translucent. We spread stuffing, cut the thick pieces of dough, with a towel gently roll down strudel…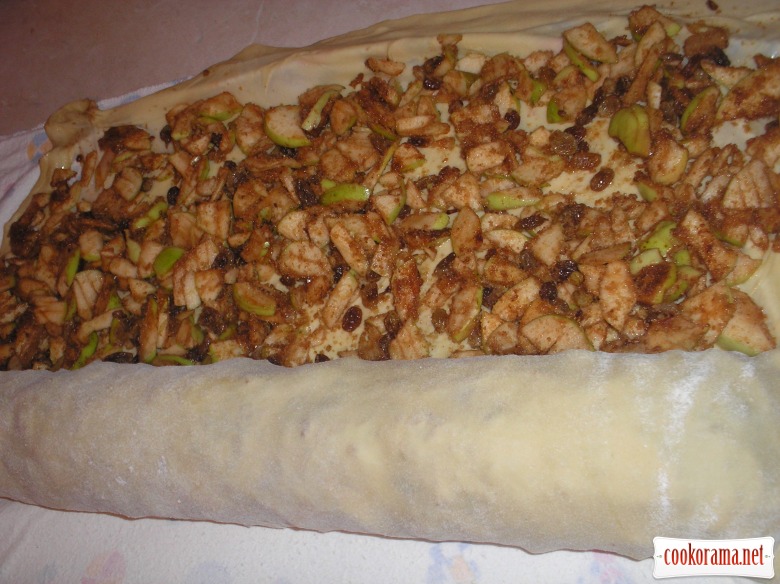 Roll on plaque, and bake at 190℃ for about 40-45 min to golden color. Strudel is quite big. Immediately after baking grease strudel with butter.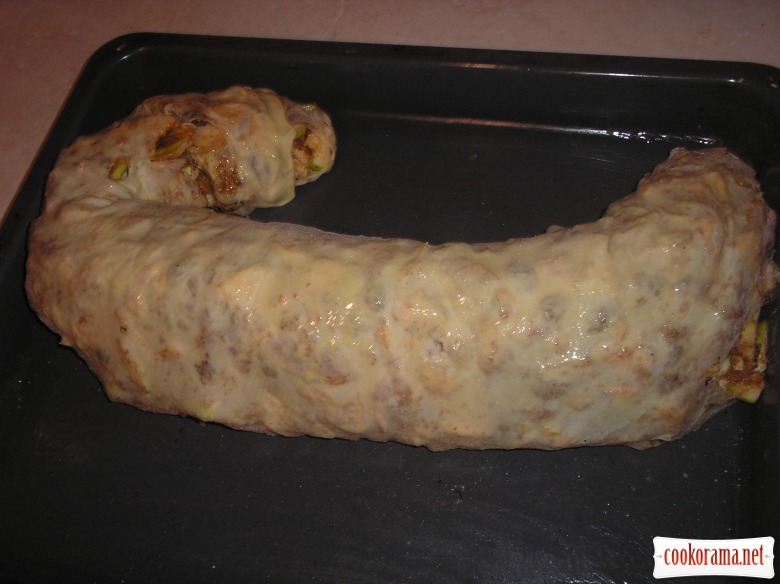 Sprinkle cooled strudel with sugar powder.