Summer cherry pie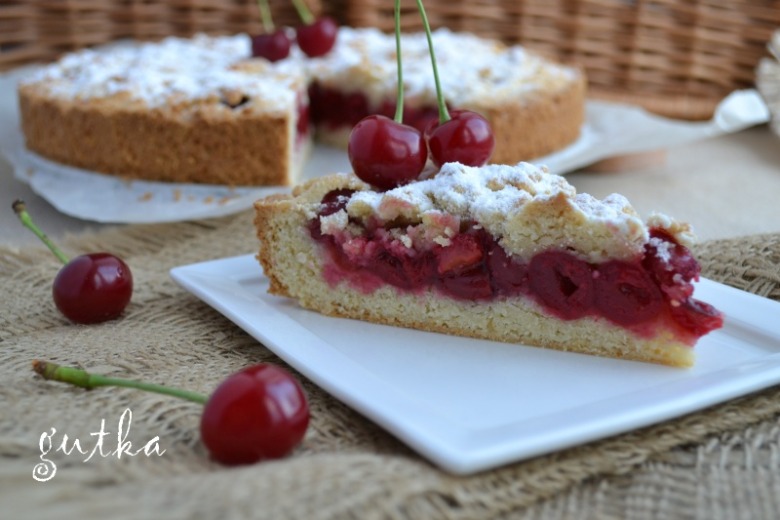 Ingridients
250 g.
2 glass
1/2 glass
1 шт.
1 spoon
1 tsp.
1,5 spoon
600 g.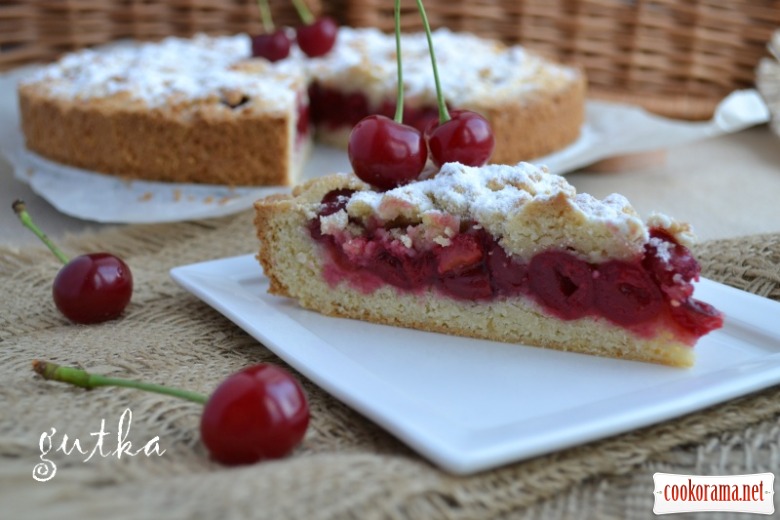 This cake reminds me of childhood. It has an excellent and unrivaled taste, I highly recommend to try and cook, taste… you can`t stand… can be cooked from frozen cherries.

Preparation
1. Combine in bowl sifted flour, baking powder and sugar.
2. Add room temperature butter, egg and sour cream. Knead dough.
3. Cut 1/3 of dough, wrap in foil and put in the freezer.
4. Cover bottom of the form with 26 сm diameter with baking paper, grease walls with butter. Making sides, spread in form 2/3 of dough.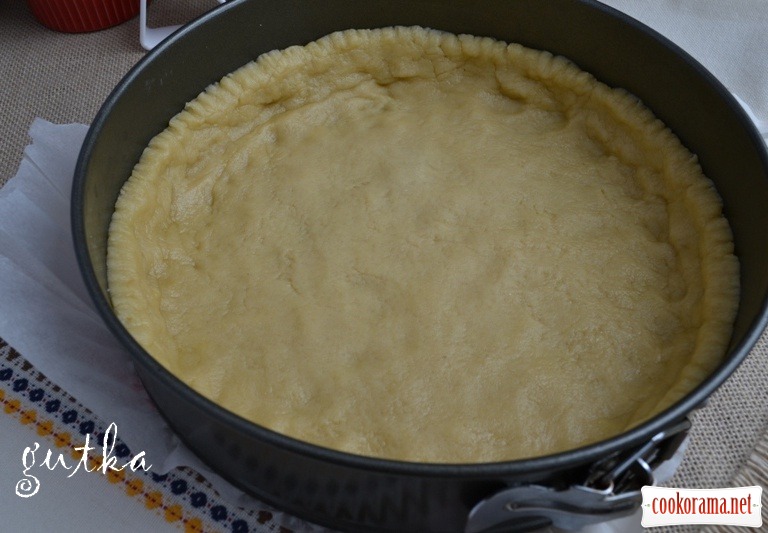 5. From seedless cherry drain juice, sprinkle with starch and mix. Spread cherries evenly in form on dough.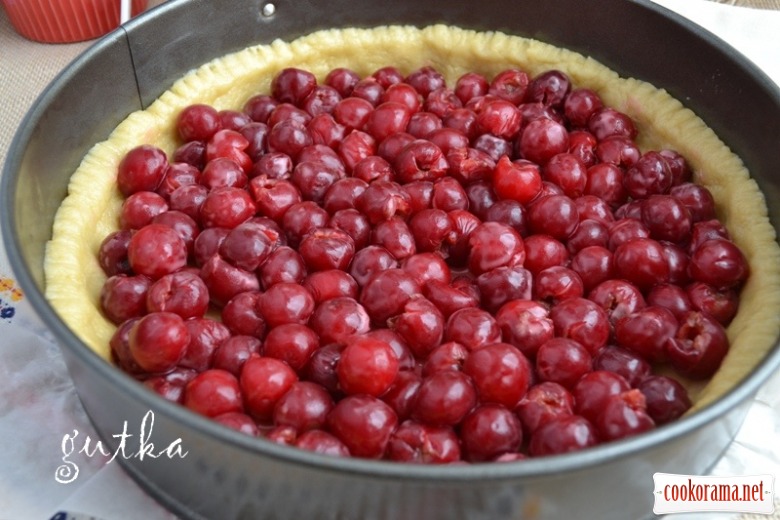 6. Grate frozen dough on the top.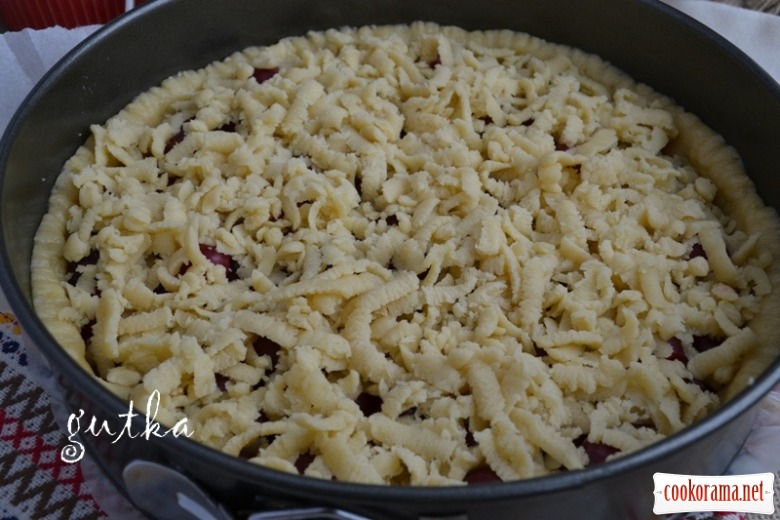 7. Bake pie in the oven at 180℃ for 45 min.
8. Ready pie can be sprinkled with sugar powder.
Bon Appetite