Royal pie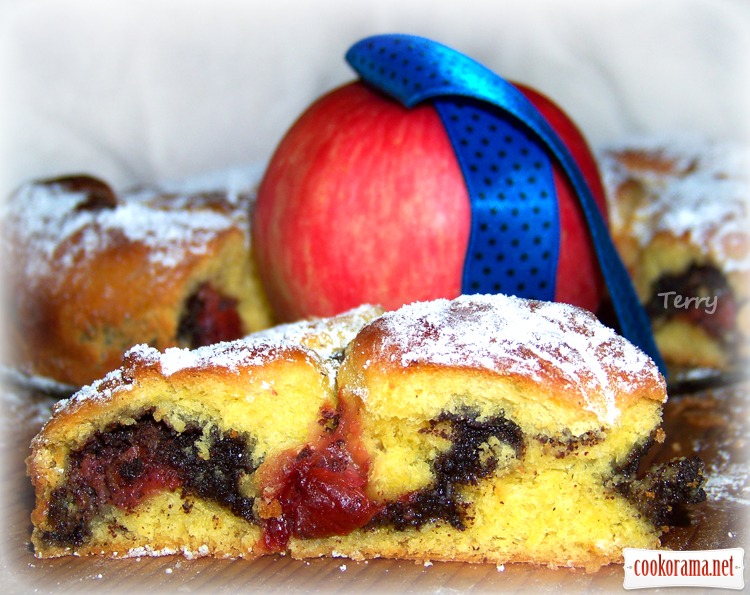 Ingridients
Dough
350 g.
25 g.
125 ml
50 g.
2 шт.
50 g.
1 шт.
Filling
100 g.
50 g.
2 шт.
1 glass
1 шт.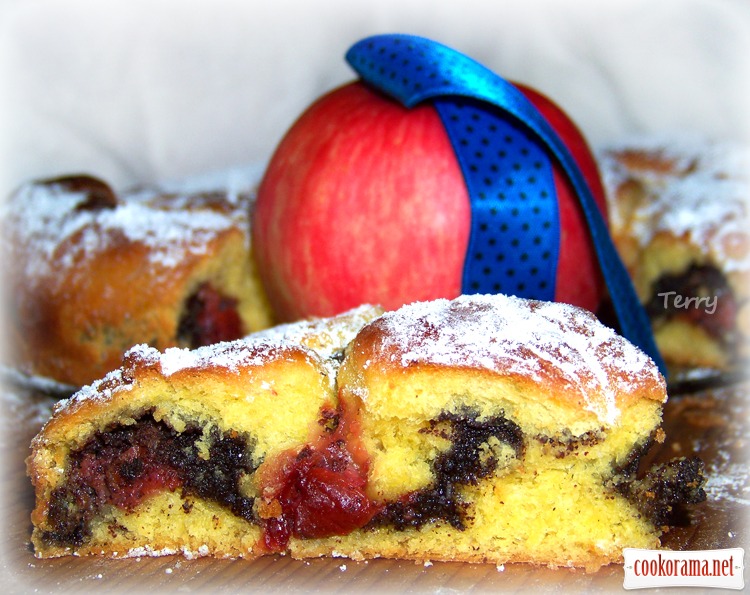 I love poppies and cherries, and especially if they are combined in baking, tender love. Today decided to dream up on a cherry-poppy theme, and took as a basis pirig — «snail». And also added an apple. It turned out delicious mix — bright and rich flavor of filling and incredibly loose dough. By the way, from it we can make wonderful rolls and bagels. Fantastic taste!
Trouble with pie a bit, the result, in my opinion, remarkable, therefore, it worths cooking without doubt!

Preparation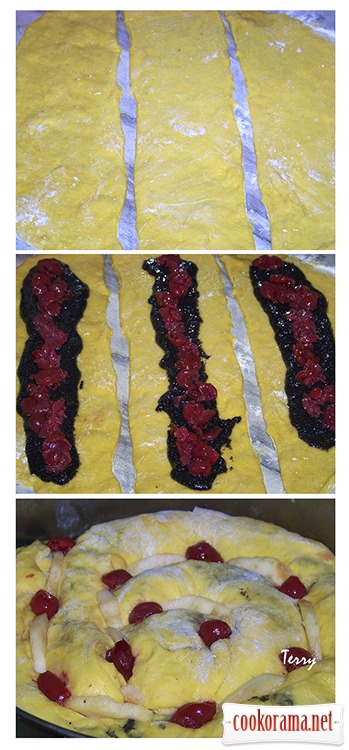 Add to yeast warm milk and a teaspoon of sugar and put in a warm place. When the «cap» rises, pour the mixture into the flour. Mix yolks with sugar and vanilla sugar, add flour and yeast. Knead dough, if necessary add a little more flour. Melt butter and pour in dough, knead well, that it absorbs all the fat.
Put finished dough for an hour in a warm place — let it rise. Meanwhile, grind poppy seeds, add sugar and pour hot milk — to make a thick paste. Cool it. Add to poppy whites and mix well.
When the dough is suitable, put it on generously floured work surface, roll layer of about 30 to 30 cm. Cut it into three equal parts. Along the middle of each put poppy stuffing and cherry. Wrap in roll. Next carefully shift rolls on form (mine got diameter of — 23 сm) and wrap in «snail». Put for 30 min in warm place, to rise. Cut apple in small pieces and stick with cherries between rolls.
Bake at 180℃ till golden brown. I baked for 35 min.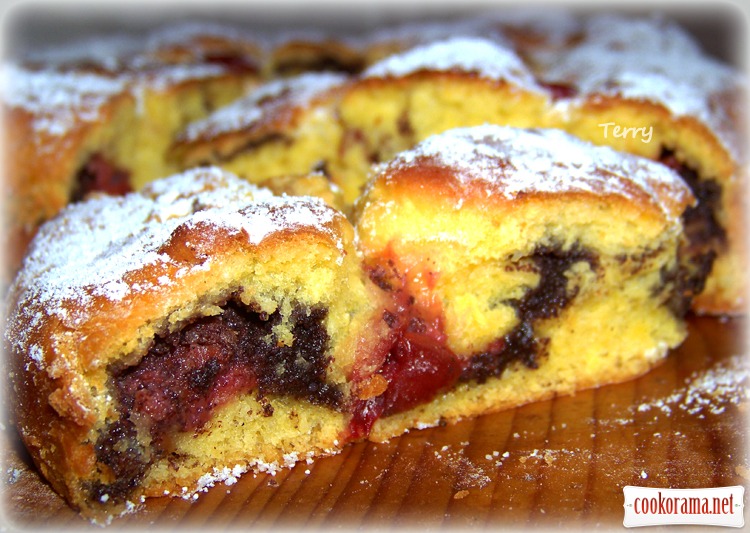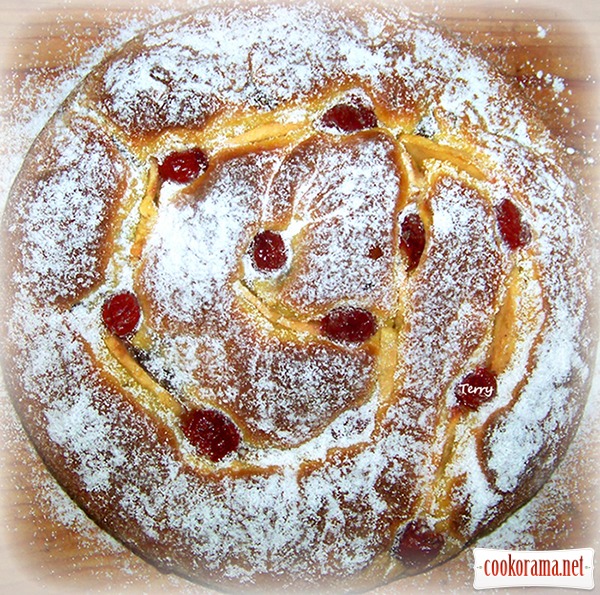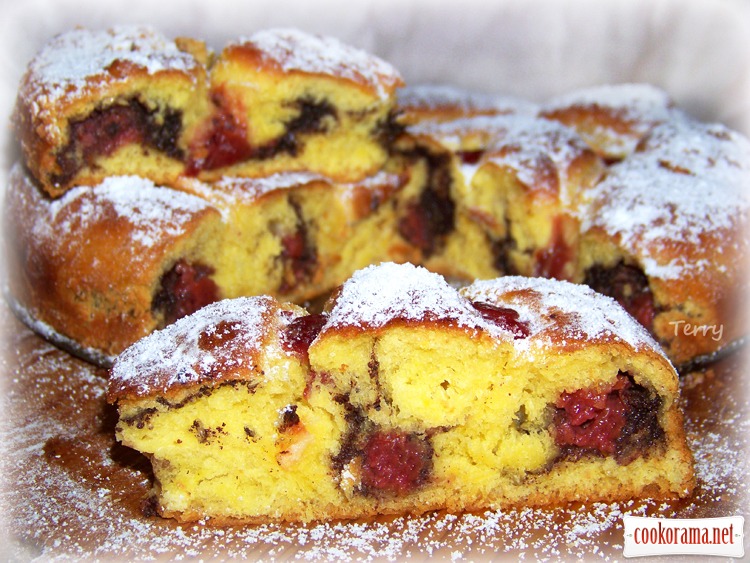 Bon Appetite to all!