Pumpkin pie with orange flavor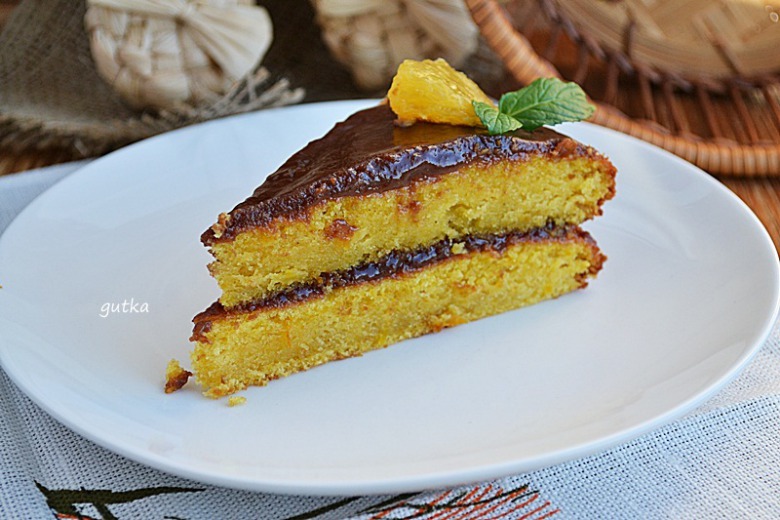 Ingridients
Ingridients
1 glass
200 g.
1 glass
3 шт.
250 ml
2 tsp.
For fudge
80 g.
Preparation
To prepare puree peel pumpkin, chop coarsely and cook steamed until soft. Turn ready pumpkin into a puree using a blender.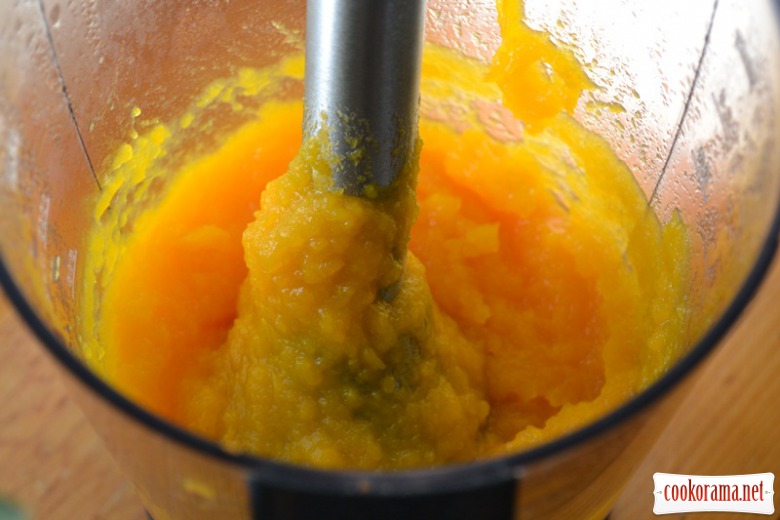 Grease form of 26 сm in diameter with butter, cover bottom with baking paper. Heat oven to 180 ℃.
Melt butter over low heat, stirring (try not to heat a lot).
Add sugar and vanilla sugar and stir. Remove from heat.
Add pumpkin puree and orange zest, stir and allow to cool (mass may be slightly warm).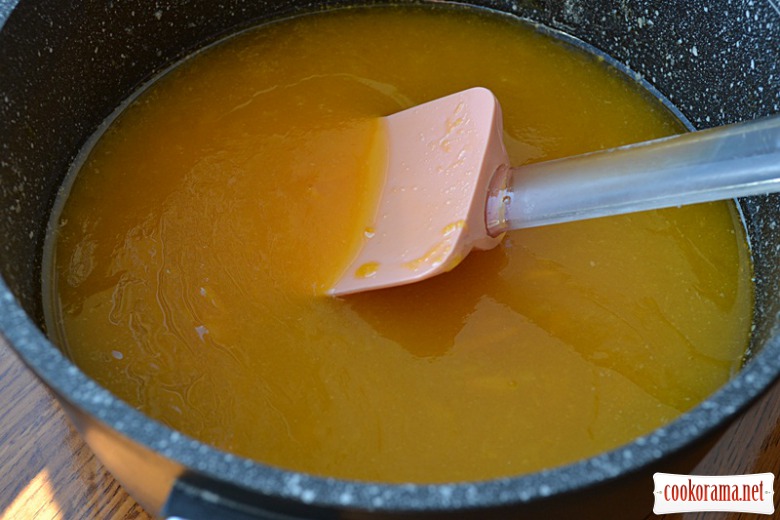 Pour half glass of pumpkin mass aside (we need this mass to prepare fudge –it is so TASTY!!!....as for me

).
Add to the rest of mass egg yolks and stir. Sift flour in clean bowl with baking powder. Gradually add flour to pumpkin mass, each time stirring with spatula well.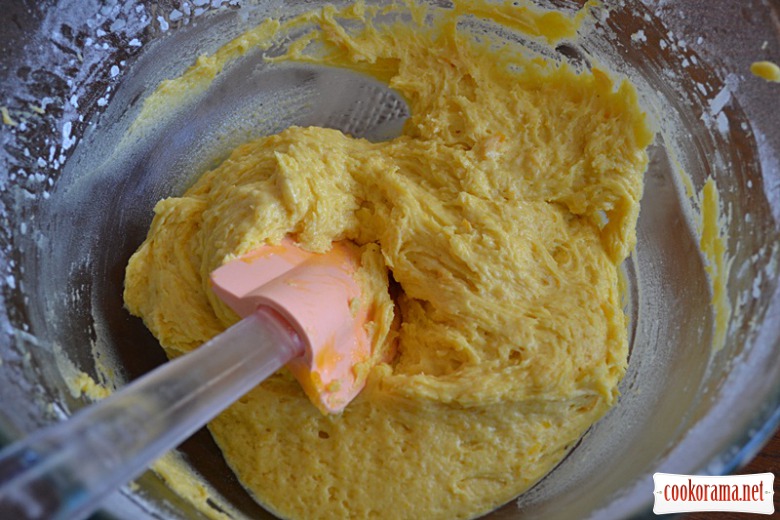 Mix whites and add in dough, stir with spatula very gently.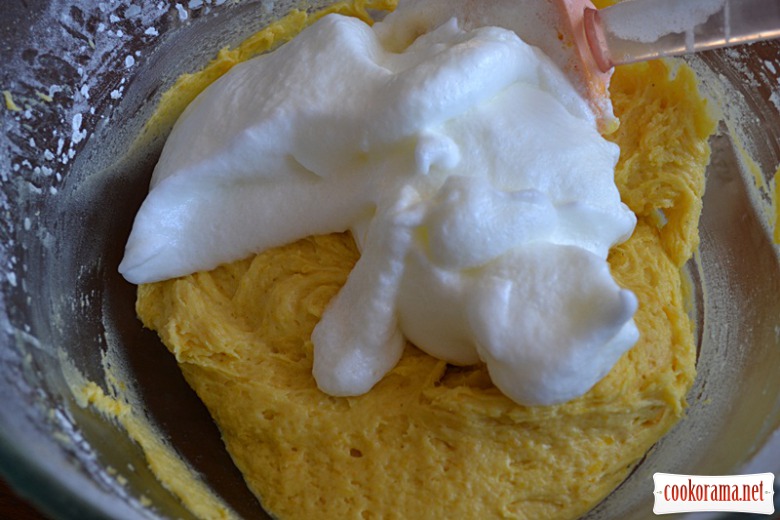 Spread dough in form. Put in preheated oven and bake for 35-40 min.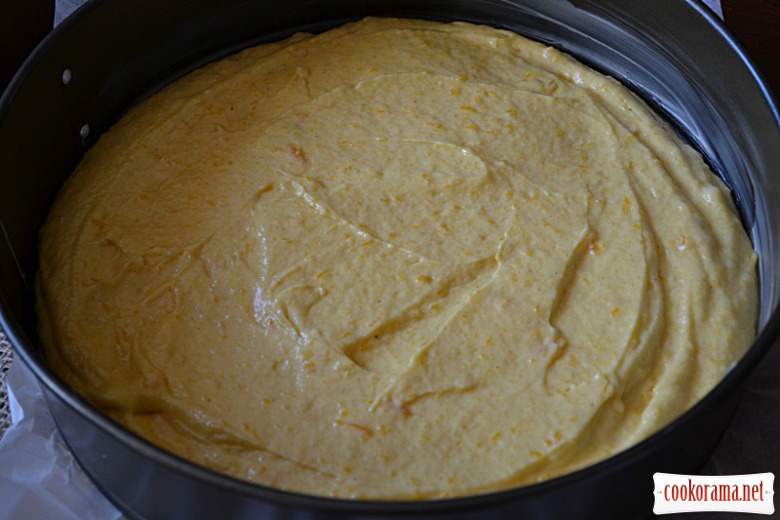 Remove finished pie from oven and let it cool. To prepare glaze or chocolate cream – melt chocolate (dark or white) in water bath. Add to chocolate half glass of pumpkin mass, which we put earlier, or you can add apricot jam.
Cut pie cake in two equal parts and smear with chocolate fudge generously.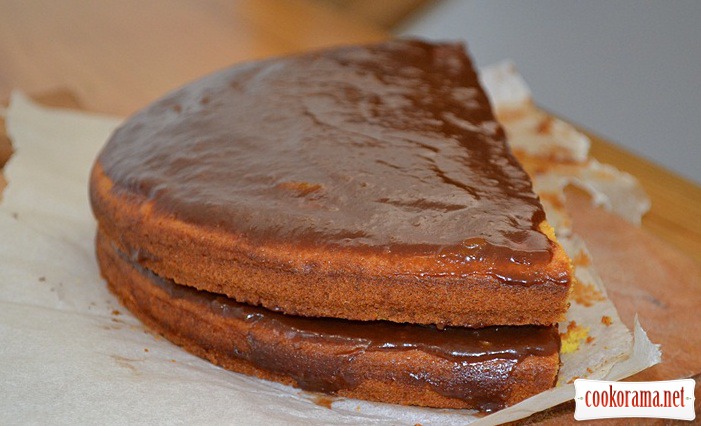 Before serving, cool tasty pumpkin pie not less than 1 h in the fridge. I hurried a bit and my fudge didn`t cool completely: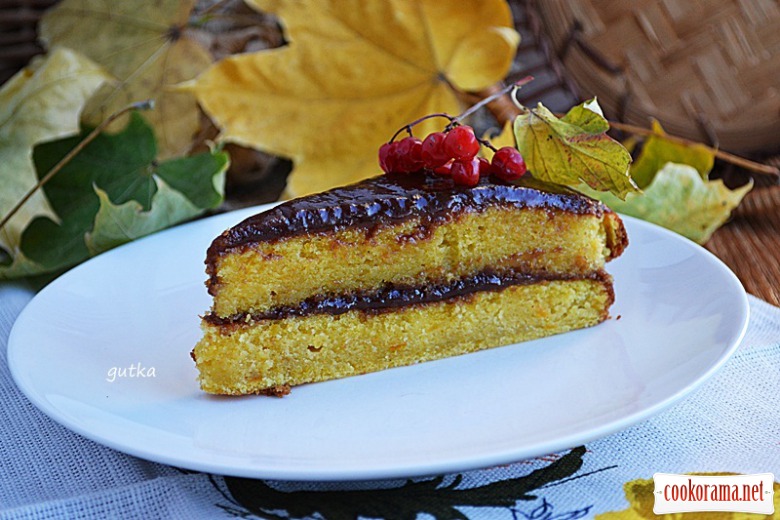 684

22 November 2014, 10:20