Pumpkin pie or A piece of sun for tea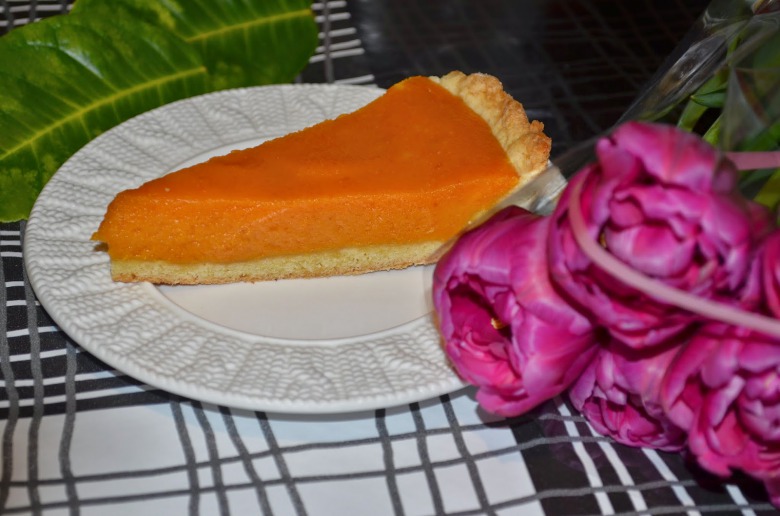 Ingridients
Dough
250 g.
125 g.
1 шт.
2 spoon
1 tsp.
0,3 tsp.
Filling
600 g.
2 шт.
200 g.
2 spoon
0,25 tsp.
0,25 tsp.
0,25 tsp.
Pumpkin jam jar of own production

allowed me to skip the stage of preparation the pumpkin filling. However, if you do not have these pumpkin stocks, like me, it can be easily corrected. Peel pumpkin and remove cord, cut into cubes. Boil in slightly salted water until tender. Drain water and grind in blender pumpkin into puree. Add spices, a pinch of salt, egg yolks, condensed milk, starch — stir it.

Preparation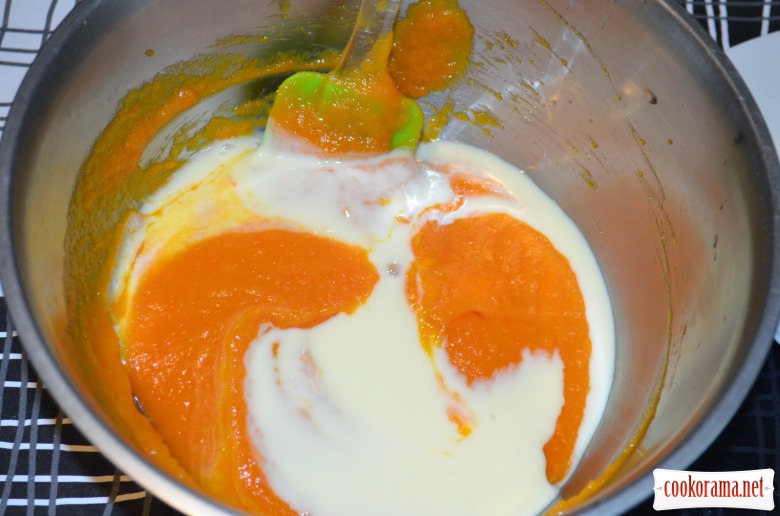 For preparation of dough in a bowl mix all dry ingredients: flour, sugar, powder for biscuits. Add diced butter. Quickly stir butter with flour to the formation of moist crumbs, add eggs and water and knead soft dough.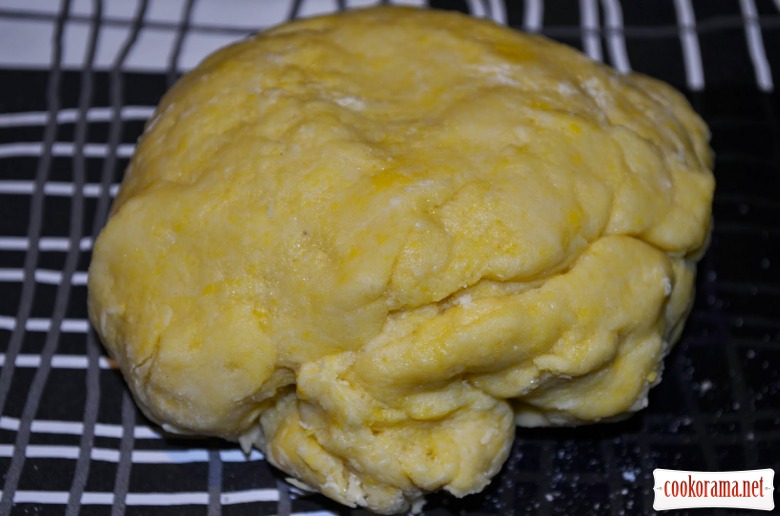 Spread dough into a greased and floured form, spread all over the surface, pierce with a fork.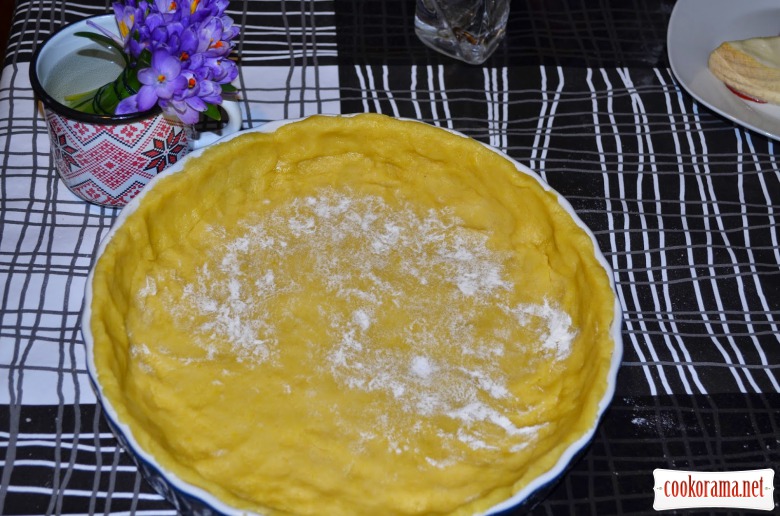 Wrap with cling film and put in the refrigerator for half an hour. Next cover on top with parchment, pour beans or rice and bake in preheated with weight at 180 degrees oven for 10-15 minutes.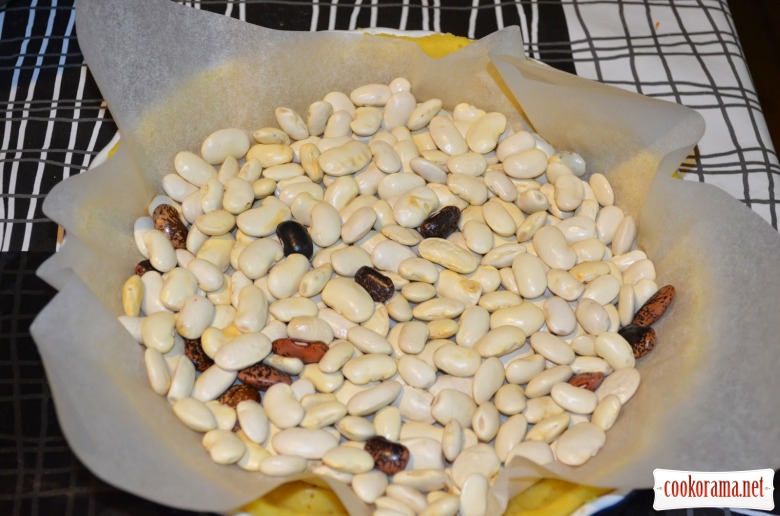 Take away parchment with beans from dough and bake it for five minutes. By the way, do not throw beans away, because it can be used for these cakes. Then pour the filling on the cake. I bake pie for 35-40 minutes. It is desirable to cut it when it is completely cooled, best give it a rest through the night.
This pumpkin pie turn out not only extremely bright, beautiful and delicious, but also mega tasty. Another chance to love pumpkins. In addition, all who have tried this pie, did not try pumpkin in it

.