Pancake cake "Autumn trees..."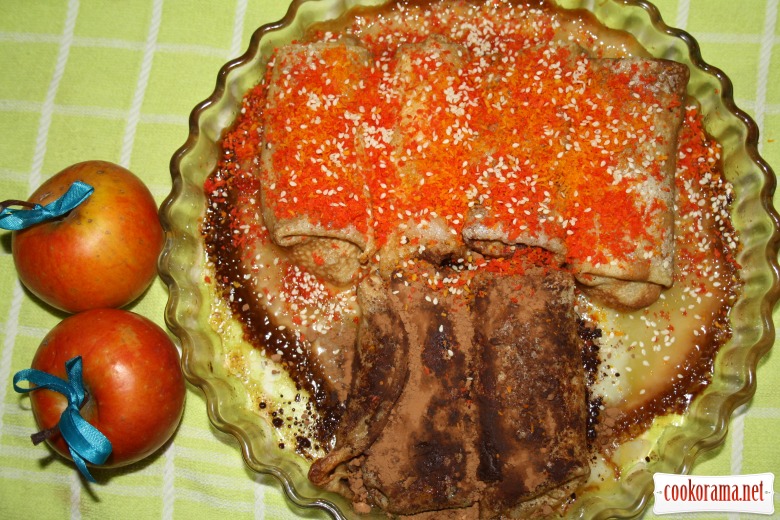 Ingridients
300 g.
1 glass
2 glass
2 шт.
300 g.
Prologue
Once I cooked pancakes with curd… It turned out, as always «in few portions»))) Ate with pleasure in the evening, the next day wad decided to do something with them, and mine don`t eat «yesterday». And then I saw recipe of hut here on the site.
And understand, it is a variant) Just left to bake 6 pancakes, decorate and serve as separate dish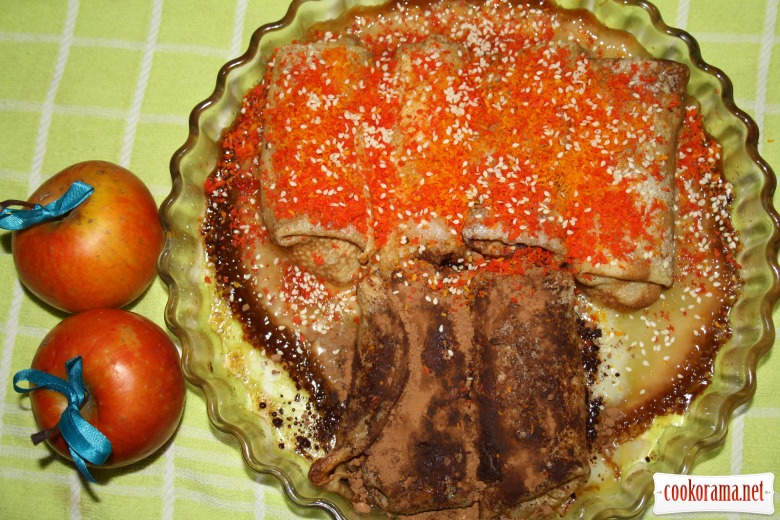 Preparation
Main part
So, I got ready pancakes. If you do not have them, don`t worry, you can always prepare them.
Here is my recipe of dough: gl of flour, 2 gl of milk, 2 eggs. Stir, gradually pour milk, not to overdo. Next fry pancakes. You can do this by any recipe.
Put curd inside and wrap in envelope.
Next, start with cake
Grease baking sheet. Spread dough in shape of letter Т. Top with jam. IO used strawberry. You can replace with any other.
Next pancakes. Pour them generously with sour cream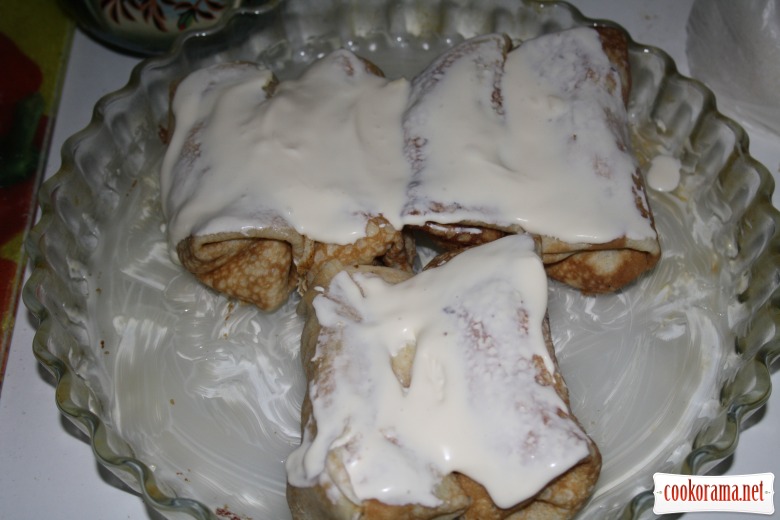 And pour sugar.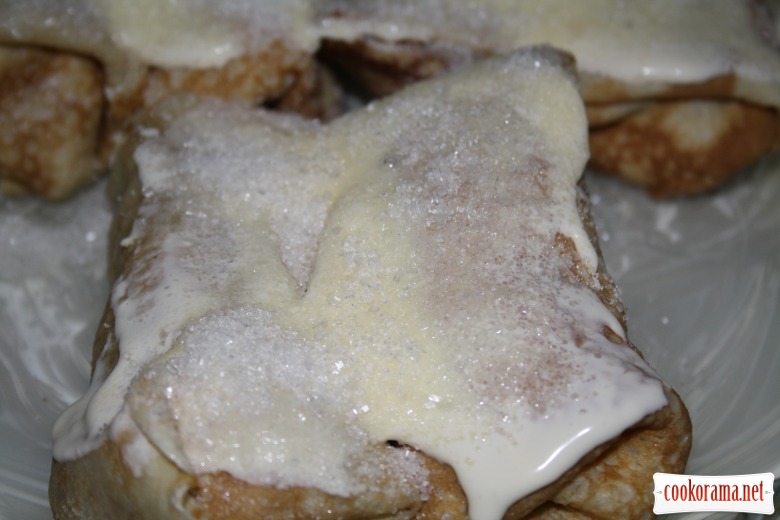 Put in the oven for 30 min.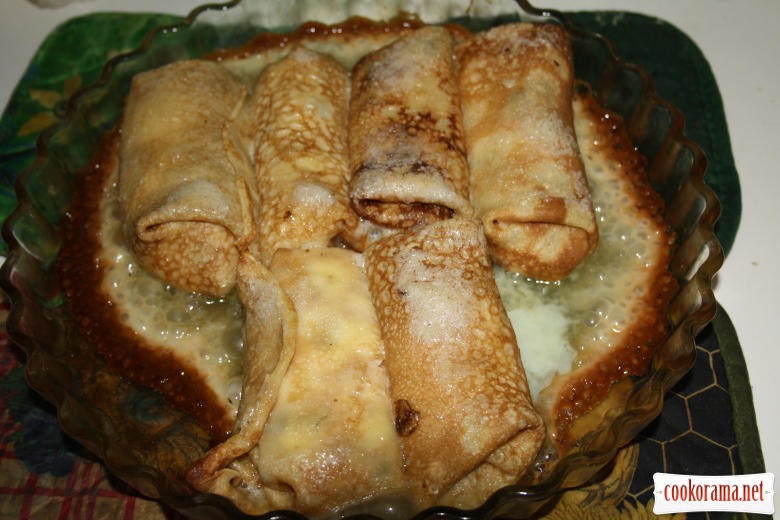 Remove and decorate to your taste. I was continuing autumn themes (because two colors of chips from cheesecake were remained)))