Pancake cake "for a snack"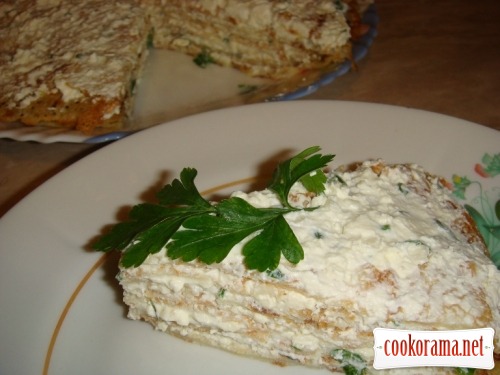 Ingridients
7-9 шт.
300 g.
2 шт.
0,5 bunch
0,5 bunch
Preparation
1. Bake 7-9 pancakes. Cool a bit.
2. Meanwhile mash brynza with fork, add finely chopped grens, pressed garlic, stir it, add sour cream, if necessary.
3. Smear cheese mass on pancake, spread on top another pancake and smear each in this way. Decorate with spring of parsley or cilantro.