Manna cake with mushrooms and tomato juice (lean)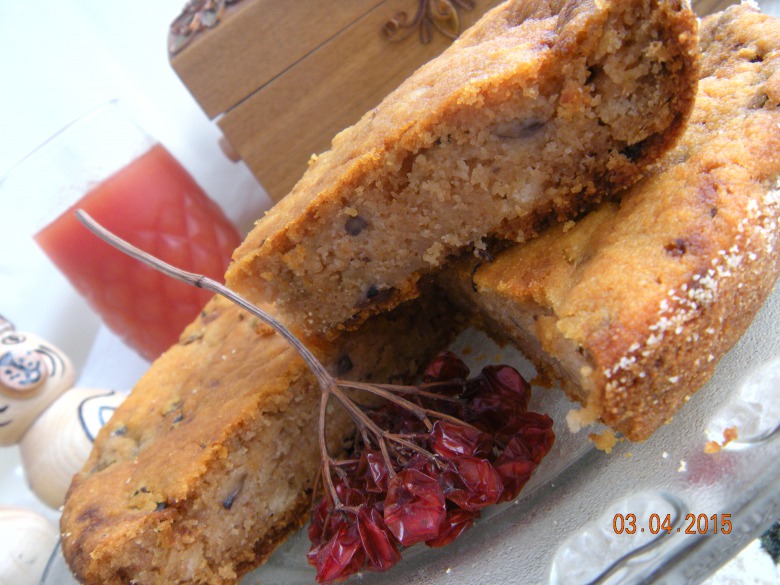 Ingridients
1 glass
0.5 glass
1 glass
1 tsp.
1 spoon
1 tsp.
0.5 шт.
100 шт.
1/4 glass
In my collection there are dishes that I cooked merely once or twice, I have prepared a few times, and I have constantly cook sooo often. Today I want to introduce you mannyk recipe that I cook often, often, especially at fast. This is delicious and satisfying meal.

Preparation
At first chop and fry onion and mushrooms (I had not a lot of them, but you can regulate their amount). At the end I add some salt.
And now while mushrooms are cooling, quickly knead dough. Mix dry ingredients, pour juice and stir fast. Do not let semolina to stand, because mannyk will have uniform consistency, and because we mix everything quickly and immediately put in the oven it will have an interesting structure similar to sand.
So stir all, add mushrooms and oil. Stir again and pour in oiled and sprinkled with semolina form. Bake over low heat for 40-45 min.
Unlike mannyk prepared with the addition of eggs, lean mannyk has slightly crispier and harder crust and top may crack a bit.
Bon Appetite!!!
Top of recipe "Manna cake with mushrooms and tomato juice (lean)"