Lean manna cake with pumpkin and apple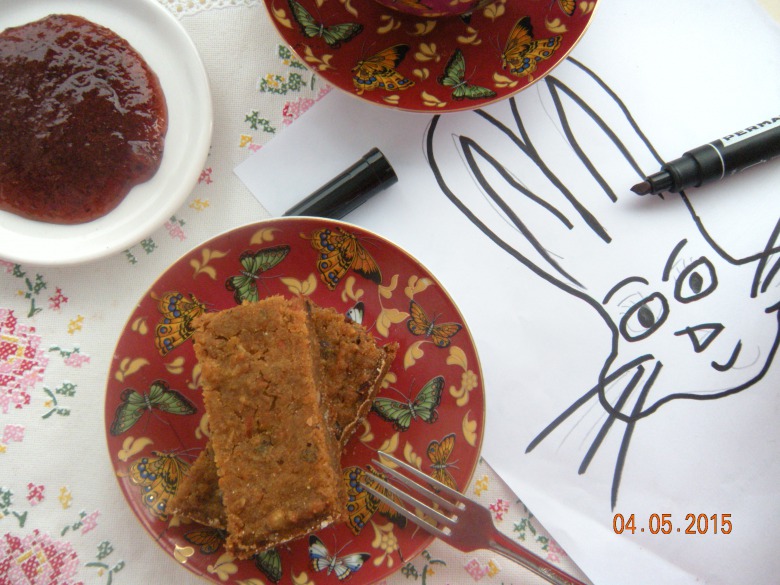 Ingridients
1 glass
0.5 glass
0.5 glass
1 glass
2 шт.
1 spoon
1 tsp.
4 spoon

spices (ginger, cinnamon, nutmeg, cloves)

1 glass
Fasting — not a reason to abandon ourselves in various goodies (my grandmother call them «pundyk ")

Treat your family, and yourself of course, fragrant pumpkin-apple mannyk. I offer you my version of this delicious and easy in preparation meals.
Preparation takes 15-20 min, and result, I hope you`ll like.

Preparation
At first, prepare stuffing. I used hazelnuts and pumpkin seeds. You can take raisins, but I do not love it, so ignored it.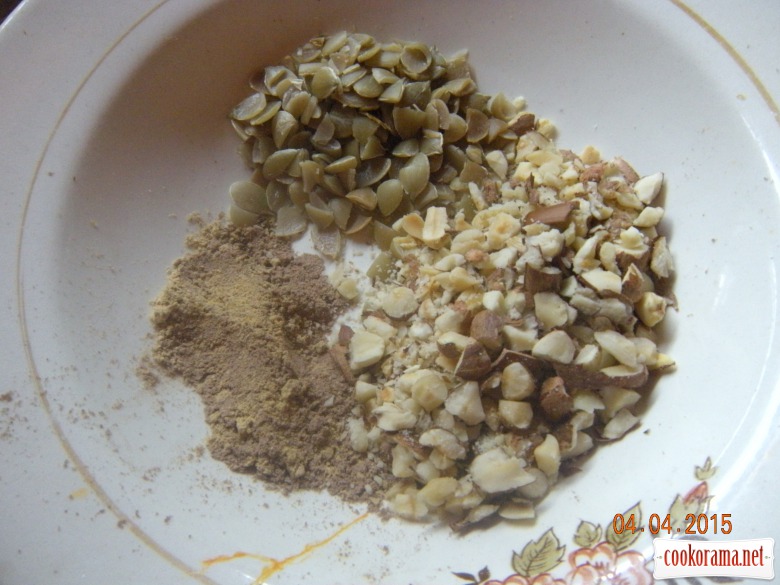 Grate pumpkin, my eyes saw apple, so I decided to add it there (more correctly two apples).
Mix all dry ingredients, add spices and puree.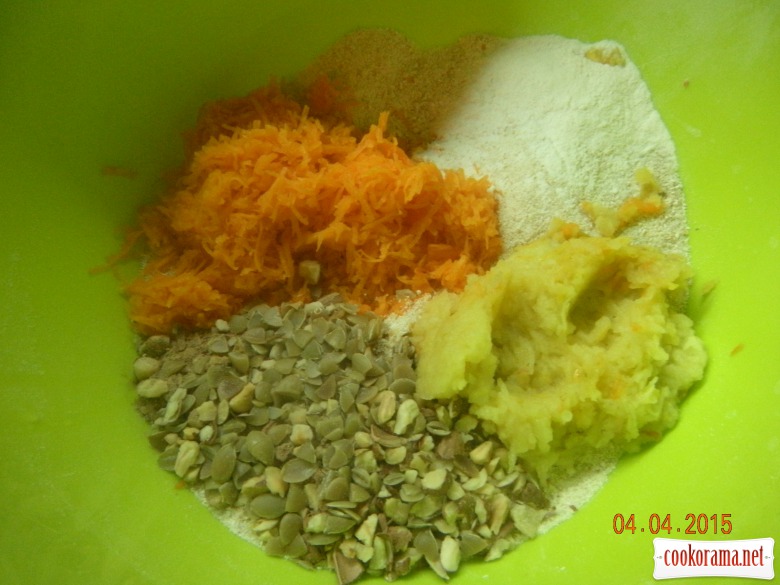 Next add oil and water (you can use juice, for example multivitamin, will be delicious) stir all quickly and pour in oiled and sprinkled with semolina form.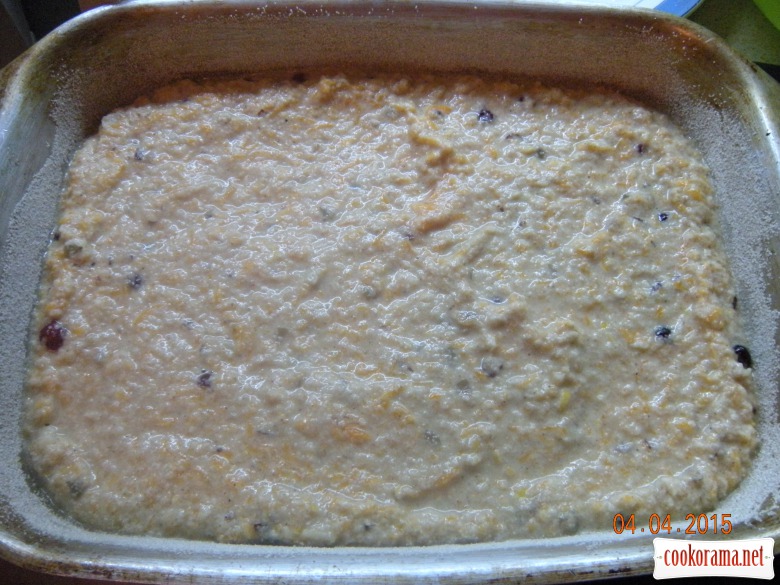 Bake in oven over medium heat for 40-45 min.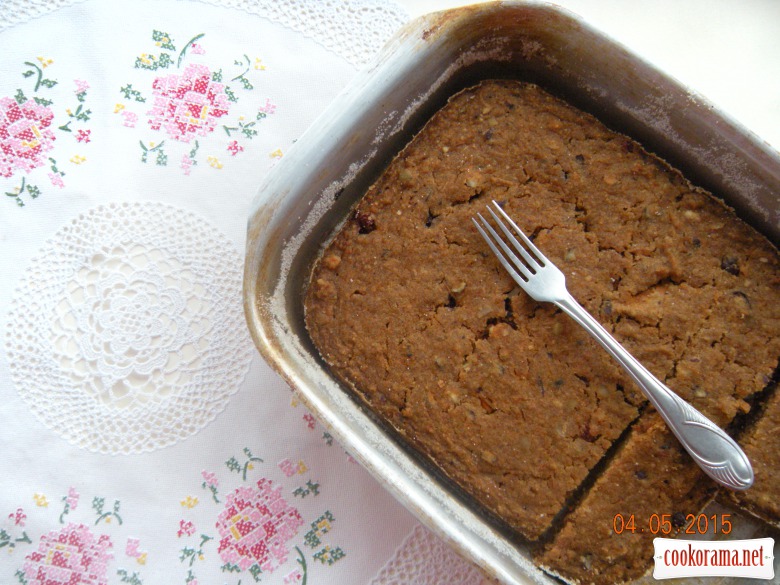 Bon Appetite.