Hungarian cheesecake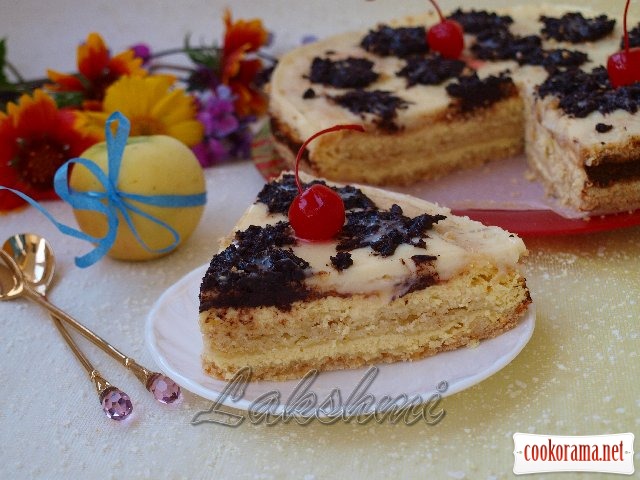 Ingridients
240 g.
100 g.
1.5 glass
0.5 kg
3 шт.
1 шт.
10 g.
0.5 шт.
4-5 spoon
50 g.
Stunningly delicious, tender, very sweet cheesecake! Honestly I do not dare call it so, because it is like cake for me!

Perhaps Hungarians are very depraved with baking if they call such a miracle cheesecake. Thanks for the recipe to Lyuda Novoselova, I will prepare this beauty more than once!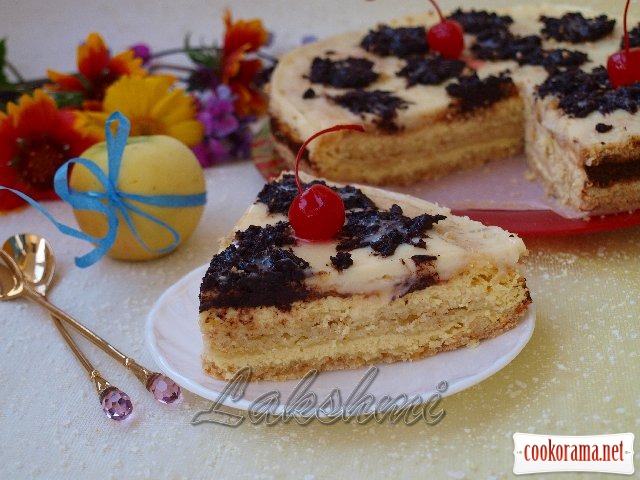 Preparation
Cut flour with butter usung a knife, add sugar, baking powder and mash in crumbs with fingers.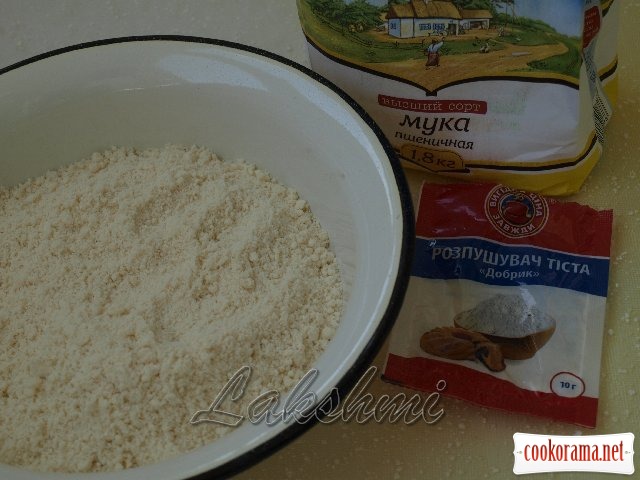 Mix in combine curd, eggs, sugar and vanilla sugar.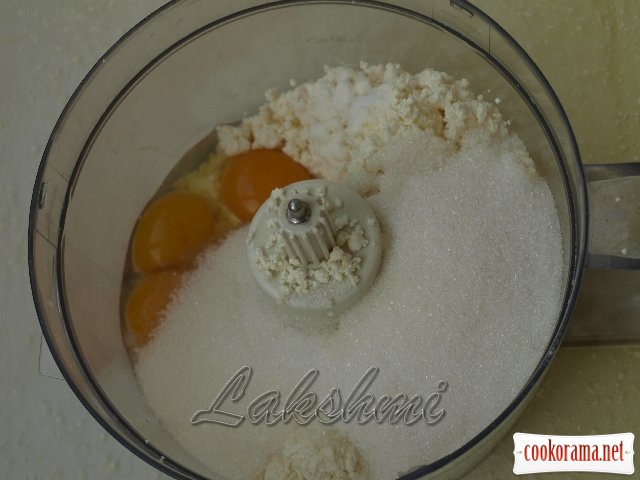 Cover split form 24 сm with baking paper, spread, alternating the layers, flour crumbs, curd mixture, again flour crumbs, curd mixture and cover with flour crumbs.
Put in the oven for 1 hour at 180℃.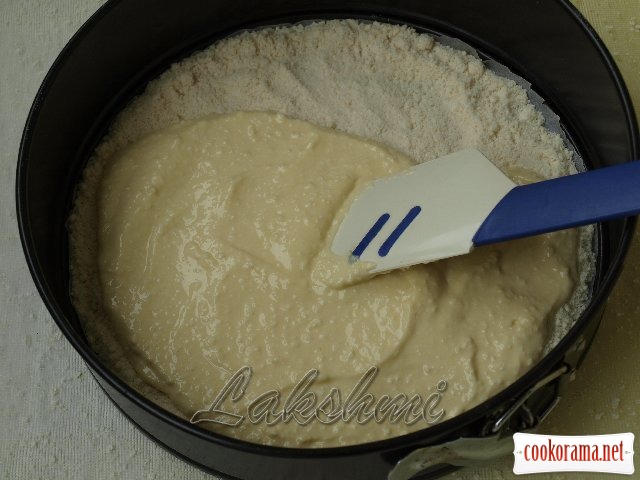 Prepare filling: whisk sour cream with condensed milk to homogeneity.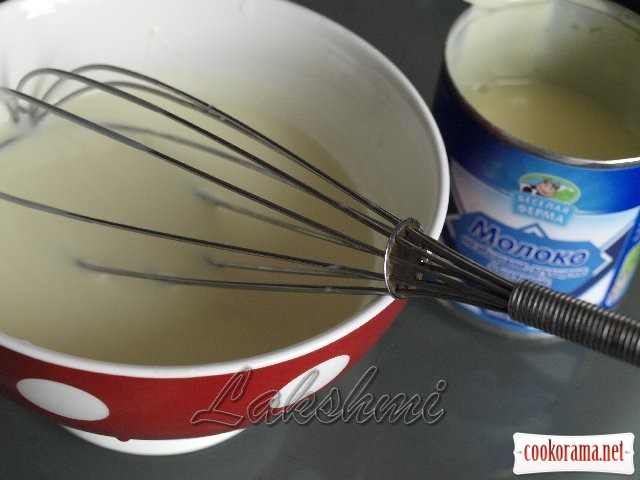 Break chocolate in pieces, add sour cream or cream and melt in a water bath.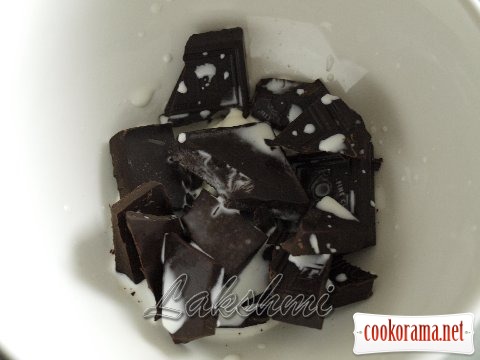 Hot cheesecake right in the form fill with a mixture of sour cream and condensed milk, put a teaspoon of chocolate on top, use dry toothpick to make spaces.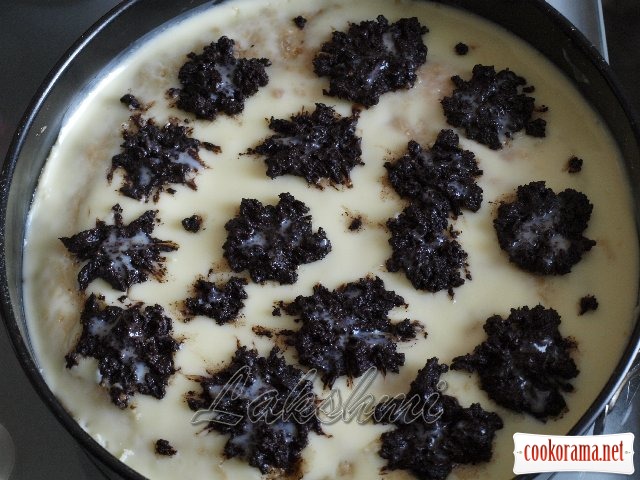 When the cheesecake has cooled completely, remove ring from the mold and cut into portions.
Bon Appetite!!!