Cheese cheesecake with chocolate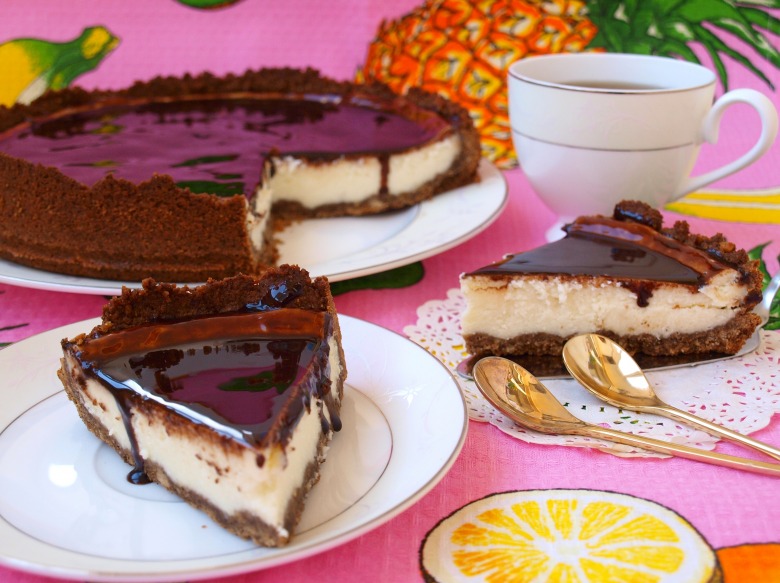 Ingridients
250 g.
260 g.
200 g.
2 шт.
200 g.
150 g.
35 g.
20 g.
100 g.
Lately I really liked to bake cheesecake. I offer you a delicious cheesecake with cream cheese and chocolate. It's insanely delicious, especially with a cup of coffee!


Preparation:
Grind cookies in crumbs and combine with melted butter, add coffee and mix all well.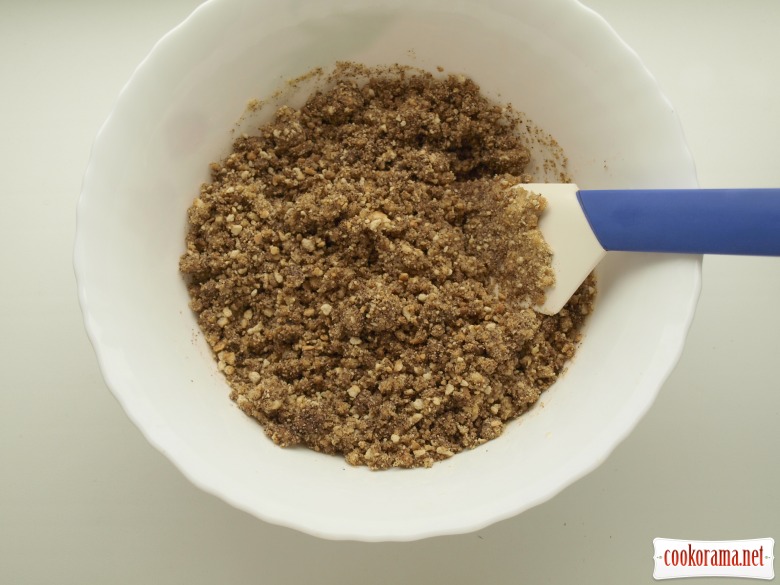 Cover form with baking paper, spread prepared mass and put in the fridge.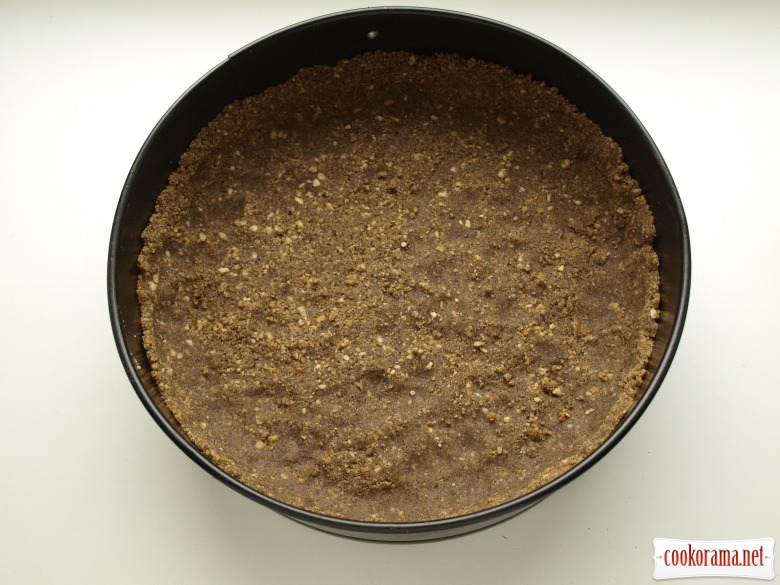 Combine eggs with curd and sugar. Mix with blender.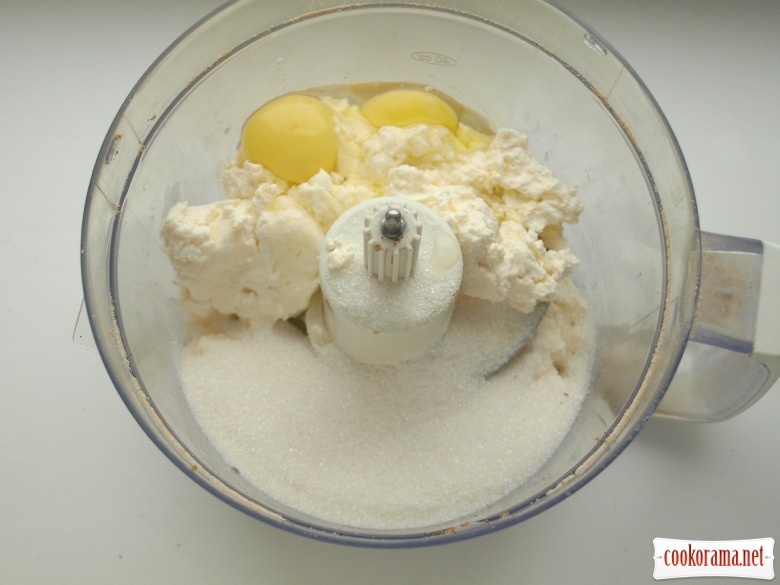 Add cream cheese and mix again. Then add flour and mix well.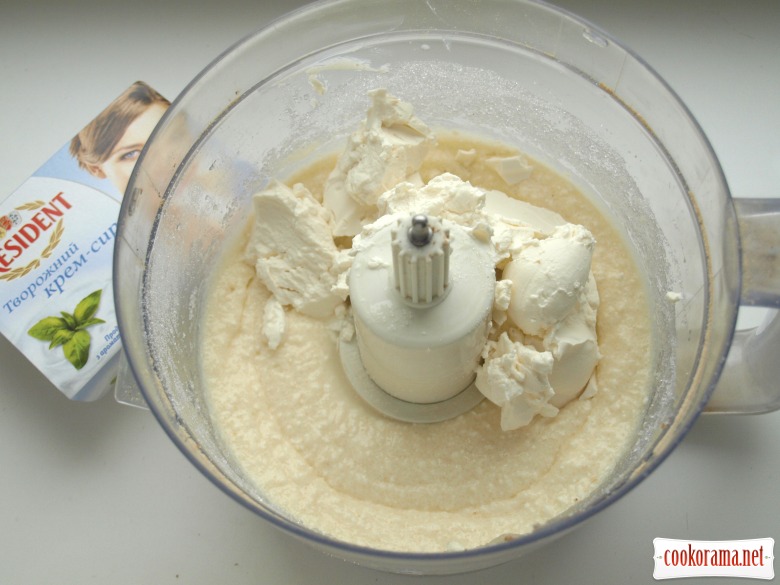 Take form out from the fridge and spread prepared mass in it.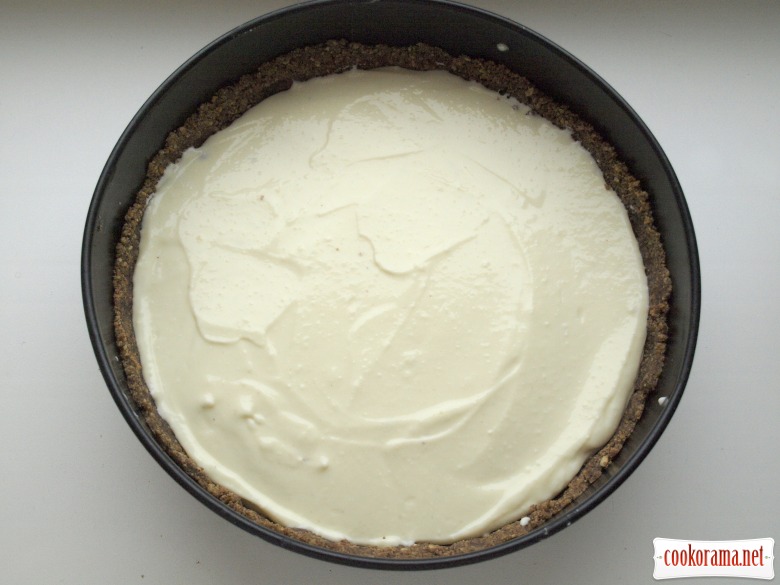 Bake cheese cheesecake in a heated at 180℃ oven for 45 min. Then pull out, cool it and put for 3 hours in the fridge.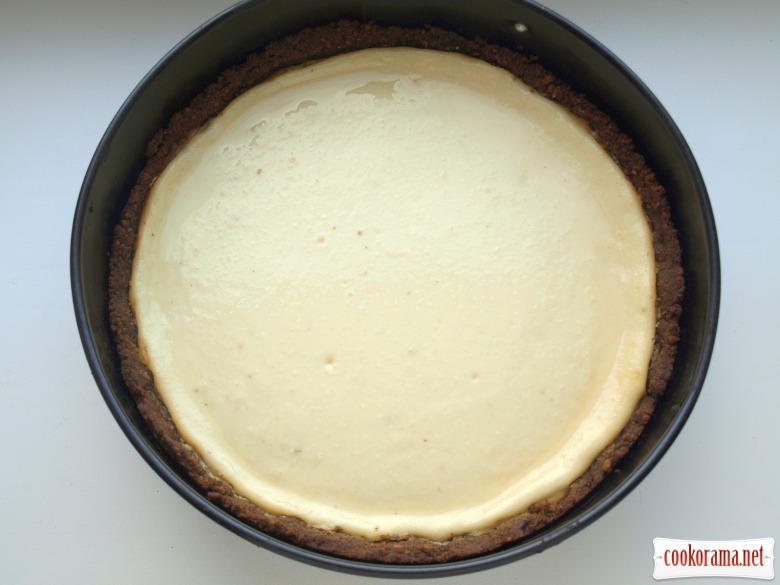 Take cooled cake out from the fridge, pour with melted chocolate.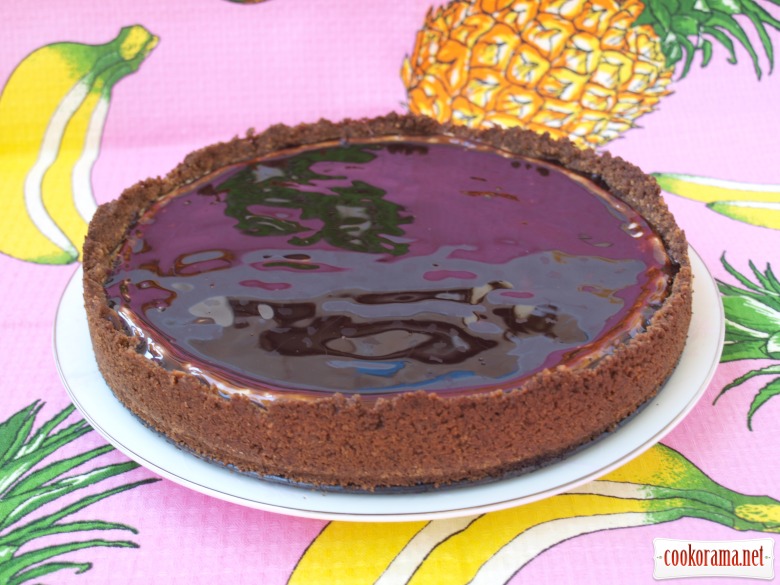 Serve sliced in portions. Bon Appetite!!!