German curd pie Käsekuchen from aunt Heidi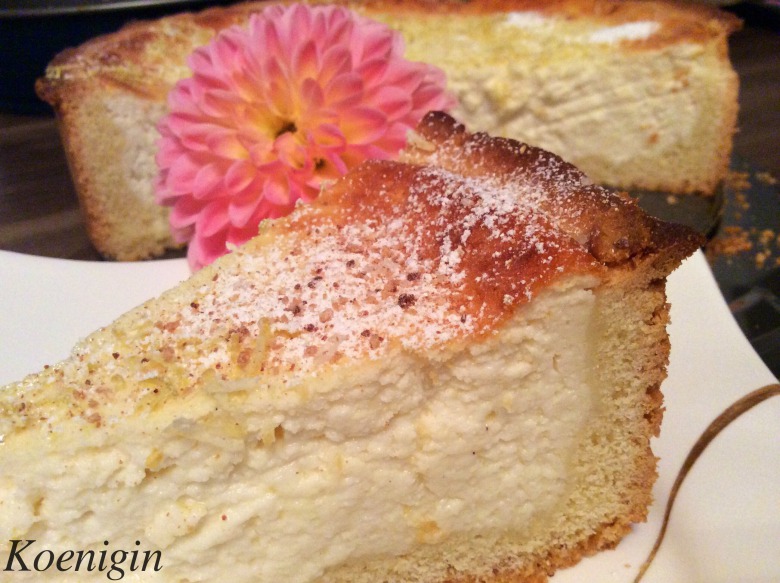 Ingridients
Dough
330 g.
120 g.
130 g.
2 шт.
15 g.
15 g.
Filling
1 kg
150 g.
4 шт.
500 ml
5 spoon
1 шт.
2 шт.
15 g.
Probably it is the most popular pie in Germany. All love it, the old and small and of course, there are many options for cooking.


Preparation
Knead dough from components for dough. Take margarine out of fridge in advance, it should be soft. Sift flour and stir with baking powder.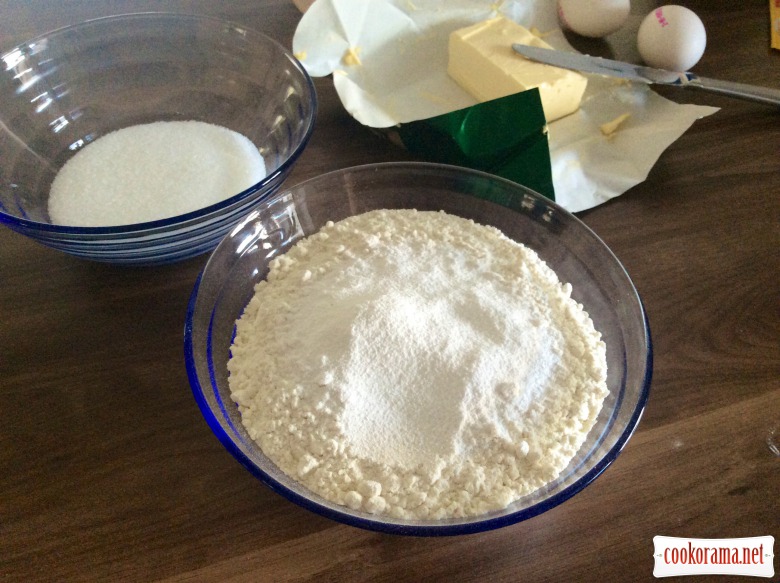 Mix eggs with sugar.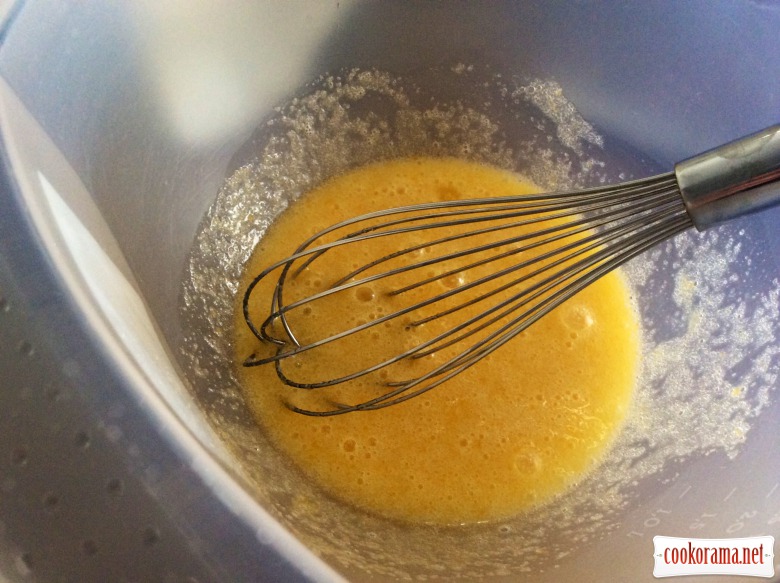 Add vanilla sugar, margarine and flour.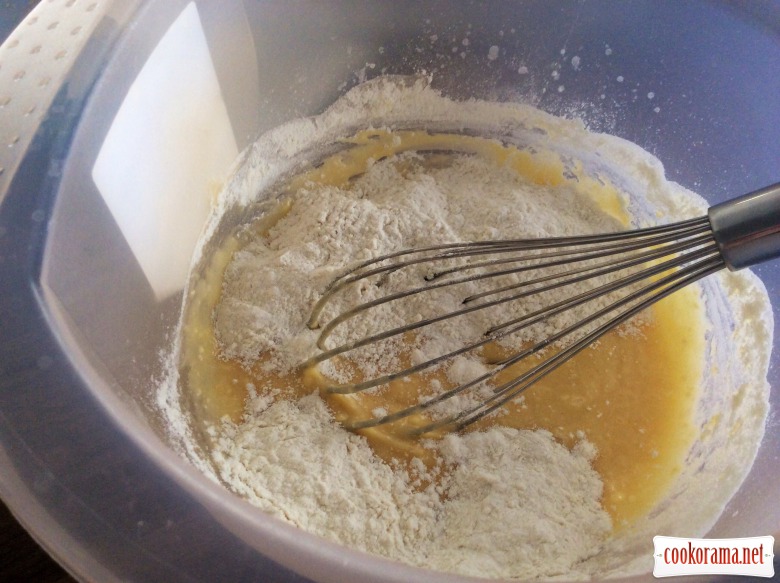 Knead dough by hands. Form ball of it and leave.
Prepare stuffing. Separate whites from yolks.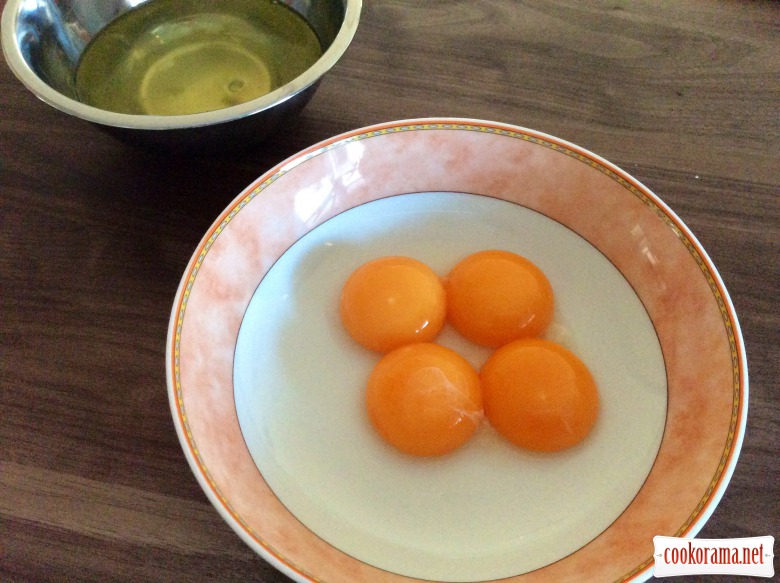 Mix whites with third part of sugar into steep foam.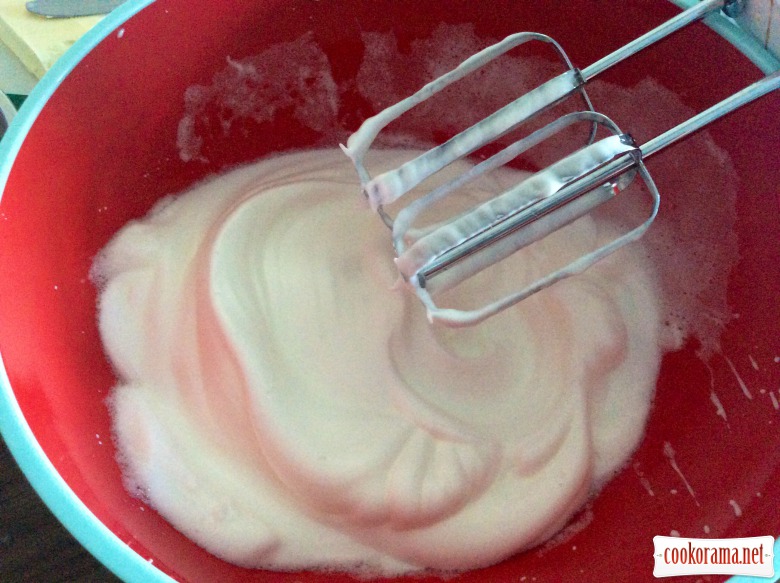 Add to whites yolks one by one, rest of sugar, vanilla sugar, curd,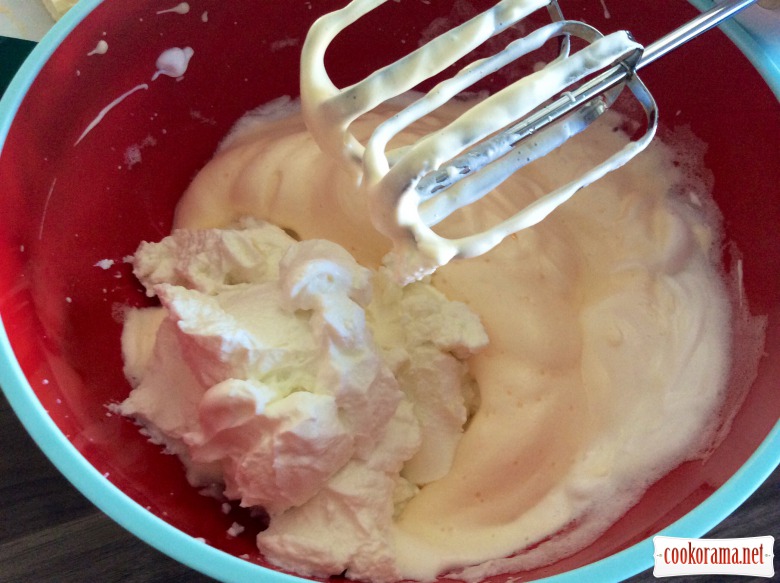 Lemon zest, oil. Mix into smooth mass.
Next, pour milk and whisk it. At the end, add pudding-powder and carefully, but thoroughly stir. Stuffing is quiet liquid. Note, that bowl for stuffing should be quite voluminous.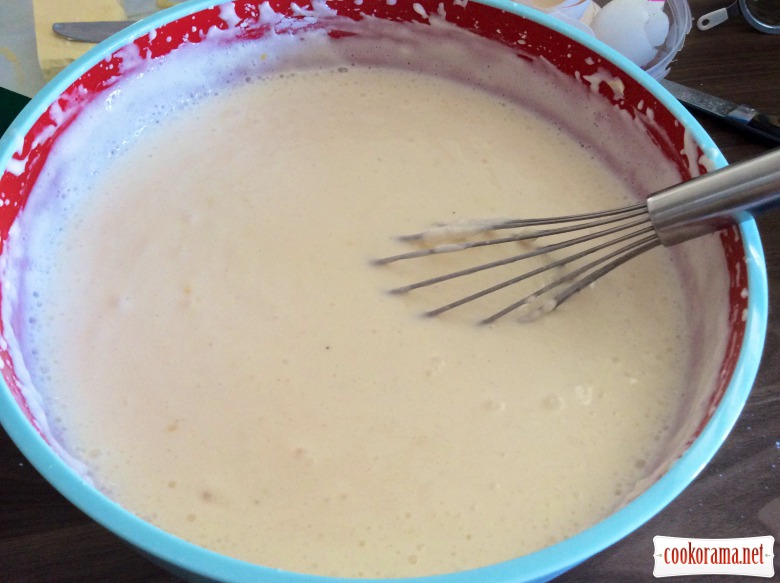 Grease split form (28сm) with butter well.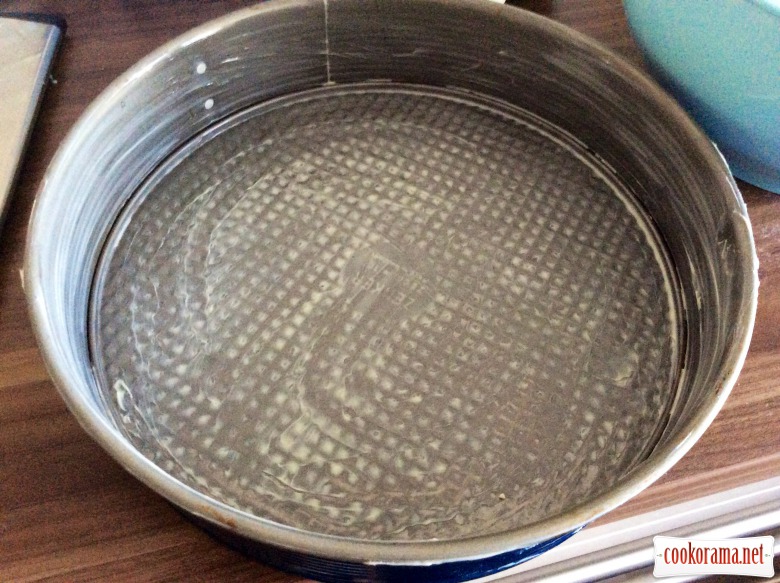 Put dough in it and spread it all over the form, if possible evenly (avoid ruptures and holes).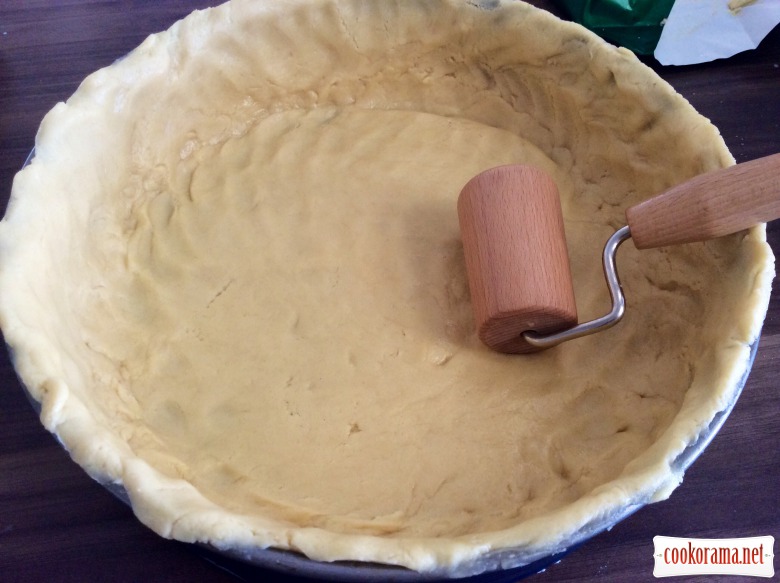 Fill form by dough with stuffing.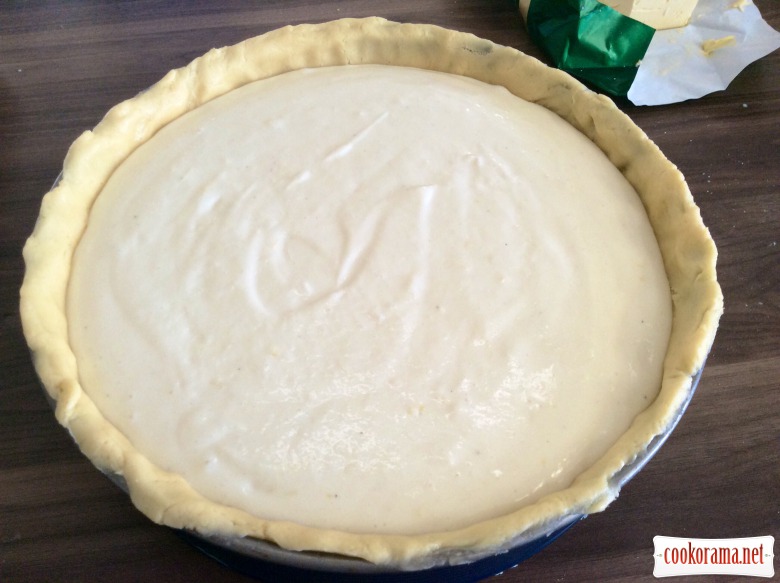 Put in heated to 180℃ oven. Bake for 70 min, then turn the oven off and leave pie in it for another 10 min.
NOTE: Leave pie in form till complete cooling, as stuffing will still be quiet soft.
Decorate ready pie with sugar powder.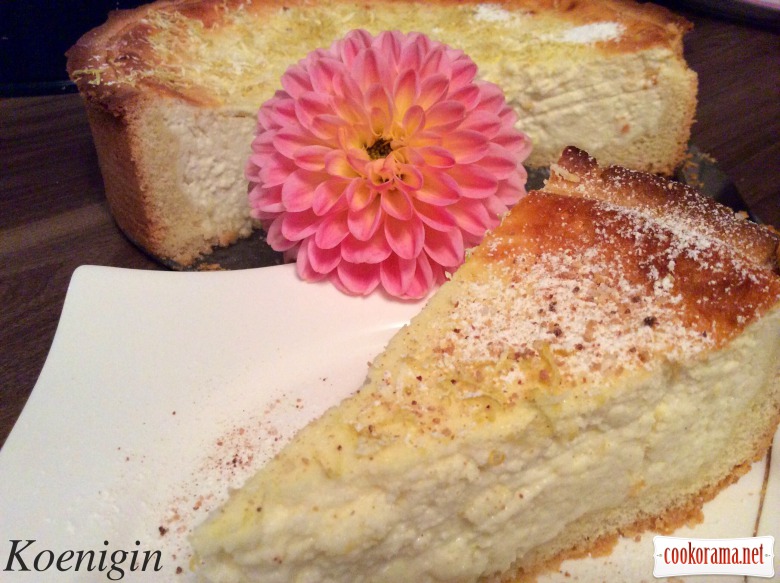 Pie is extremely gentle and incredibly delicious!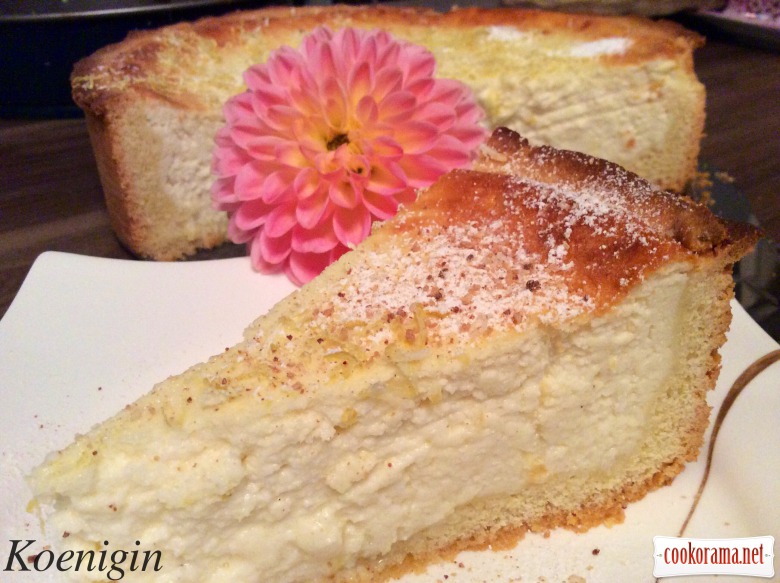 Guten Appetit!
695

08 November 2014, 21:27