Cake "Yoghurt Dalmatian"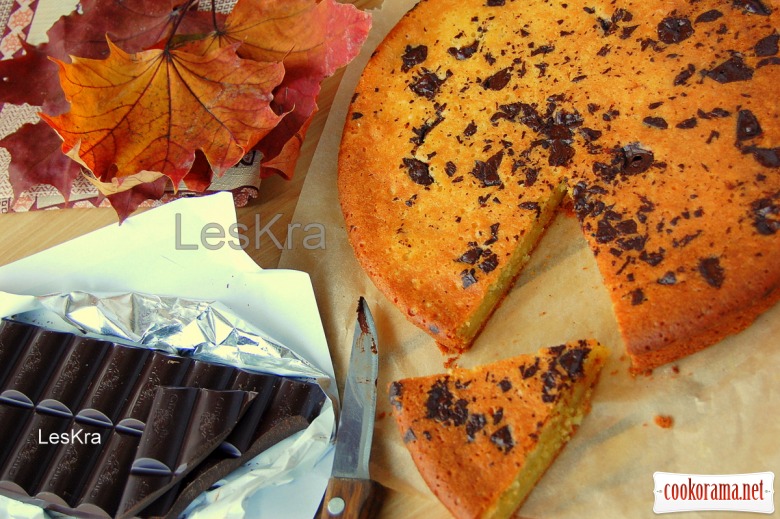 Ingridients
200 g.
180 g.
250 g.
340 g.
3 шт.
100 g.
20 g.
60 g.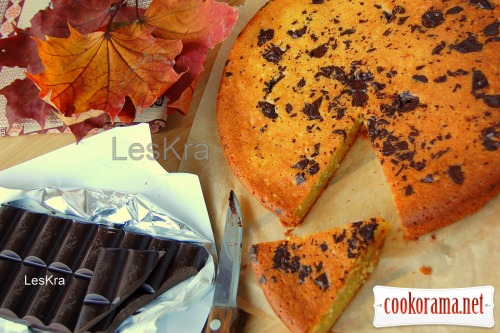 Gorgeous delicate baking with tangible patches of dark chocolate, which soaked so well orange pulp yoghurt cake.

Preparation
Mix butter with sugar. Constantly stirring, add one by one egg. Then add yoghurt.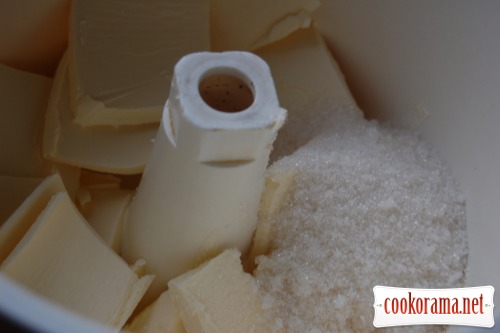 Mix well. In portions add the flour and baking powder. Mix all well.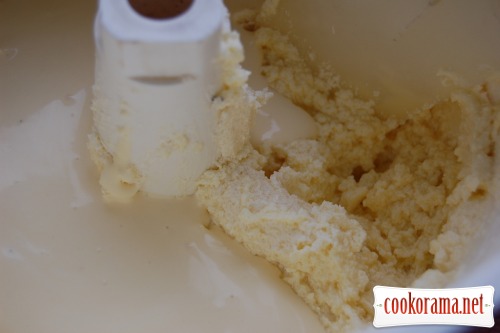 At the end add the pumpkin puree.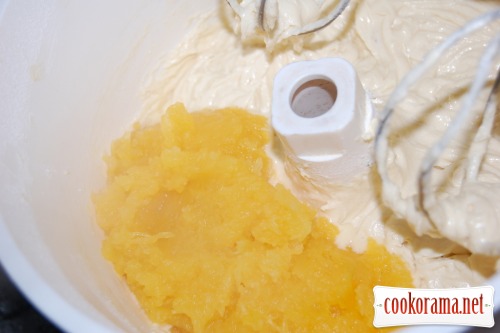 Pour this mass in greased and powdered with flour form. My form is 22 cm in diameter – so I made 2 forms. Sprinkle the top with grated chocolte. Bake for 35 min at 180℃.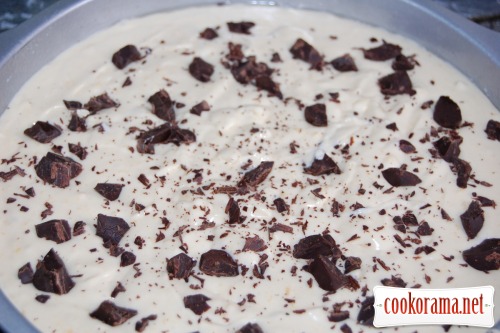 Get a nice red autumn pumpkin pie with colorful black spots — pumpkin dalmatian. Serve with coffee or tea.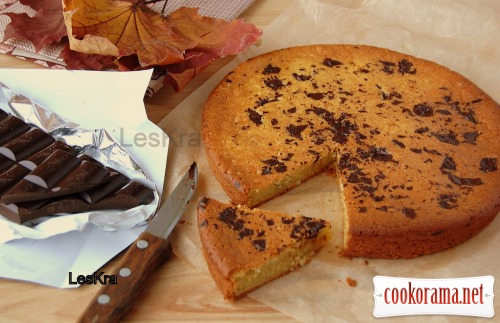 Bon Appetite!