Quiche with chicken and mozzarella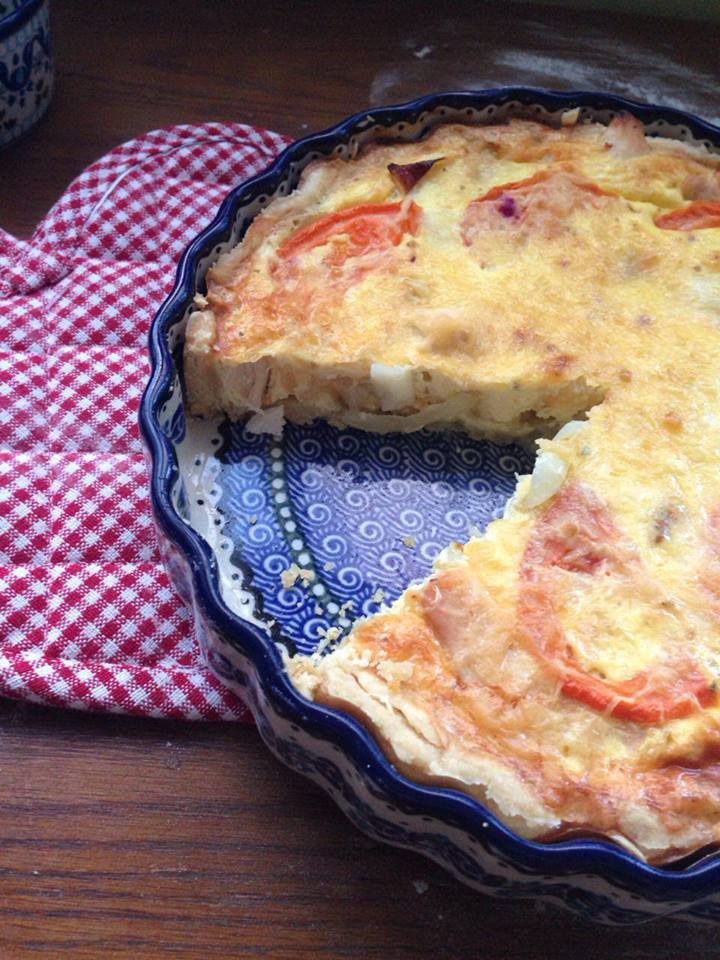 Ingridients
450 g.
400 g.
1 шт.
2-3 шт.
4 шт.
50 g.
100 g.
2 tsp.
1 шт.
Preparation

Roll dough, cover form with it, cut excess.
Chop chicken and fry.
Separately fry onion, if you wish add to onion 1 tbsp of white wine and 1 tsp of sugar, to caramelize onion.
Slice mozzarella and tomato. Spread all stuffing in form.
Prepare filling- mix eggs with sour cream, mustard, add salt and pepper to tatse. Pour stuffing with egg mixture, top with grated cheese and put in heated oven to readiness.

Bon Appetite!