Lean pie with vegetables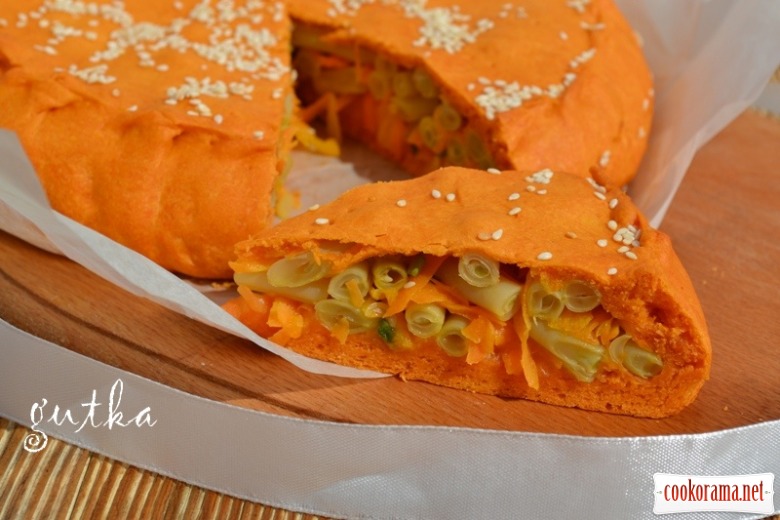 Ingridients
Dough
400 g.
5 g.
100 g.
120 g.
10 g.
Filling
400 g.
1 шт.
1 шт.
2 шт.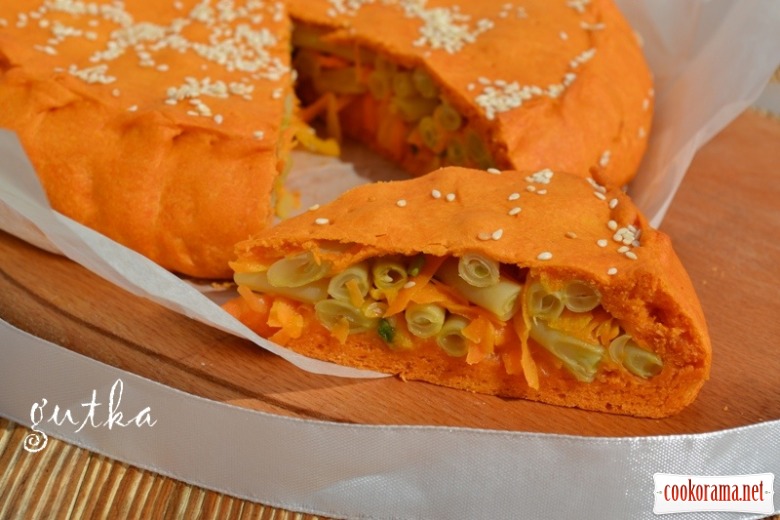 I will add some more bright colors. Very, very tasty lean pie with asparagus beans of bright color. The dough is very gentle and soft, in stuffing can be added vegetables to taste. Frozen ones are suitable.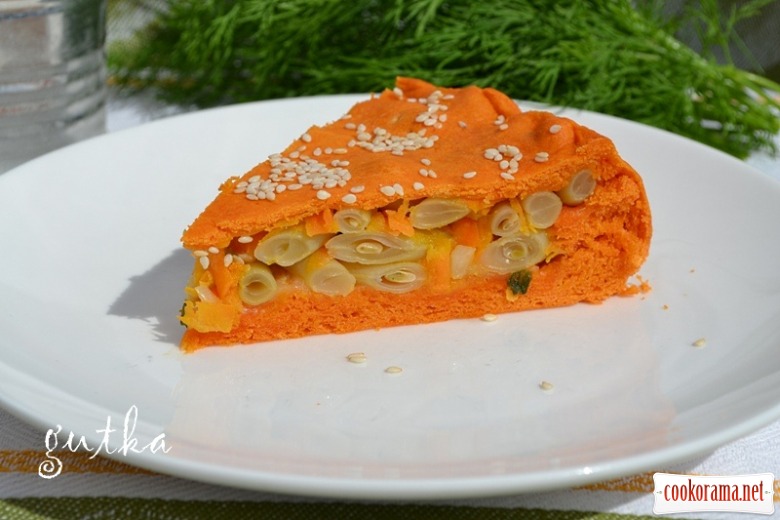 Preparation
— mix flour with baking powder, add paprika, salt, pour oil with juice.Knead dough and let it stay covered with food film for 30min.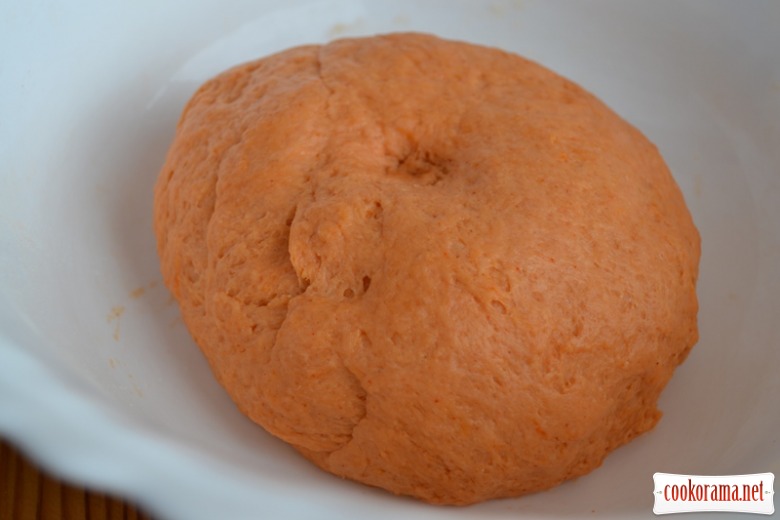 — prepare stuffing: stew chopped onion and grated carrot on oil, at the end add salt, pepper, chopped garlic (if you wish) and green onion.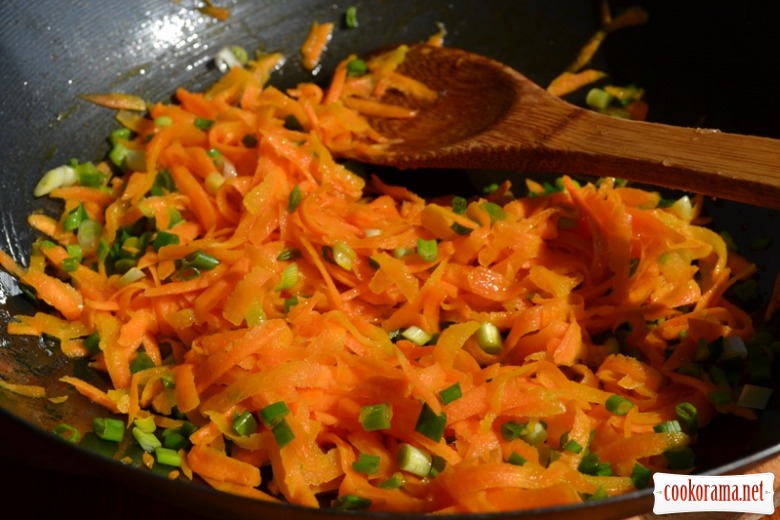 — if beans are frozen – fry them on oil to evaporate all liquid, for such stuffing I have canned asparagus beans, which is just enough to drain off the marinade.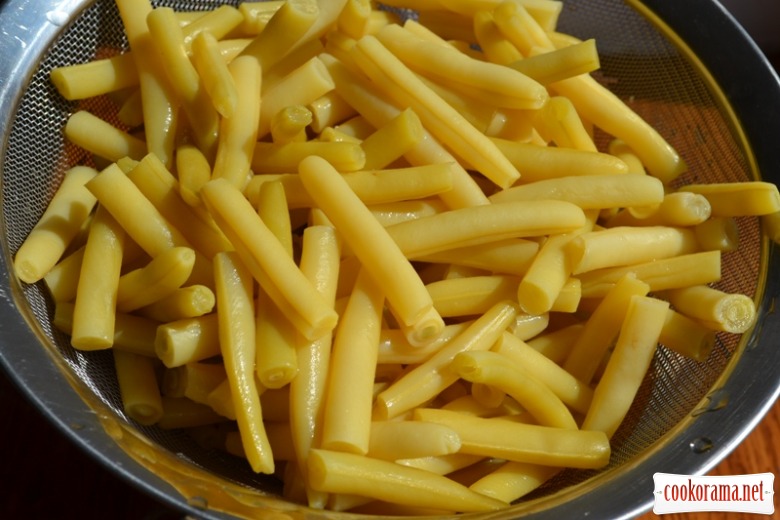 — divide dough in two not equal parts 2/3 and 1/3.Cover form with baking paper. From a bigger part of dough make basis. Roll the smaller one or cover pie with it. Roll dough well between two sheets of baking paper. Pierce top of the pie with fork, smear with water a little and sprinkle with sesame seeds (flax).
Put in the oven for 35 min, at 180 degrees.
Bon Appetite!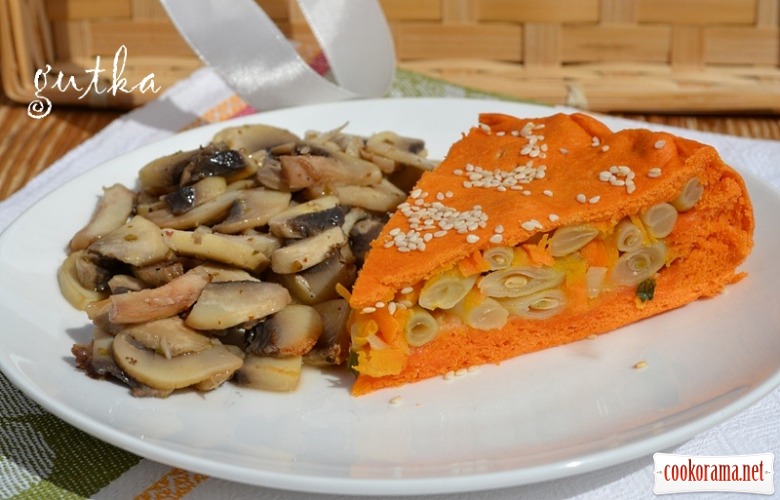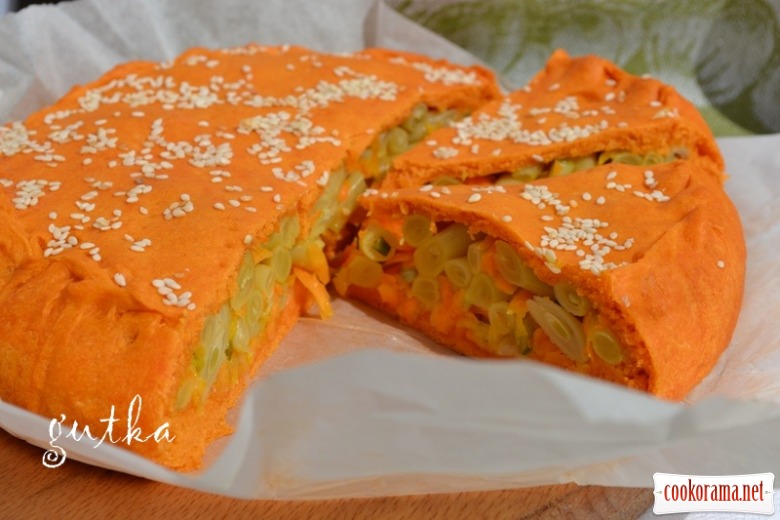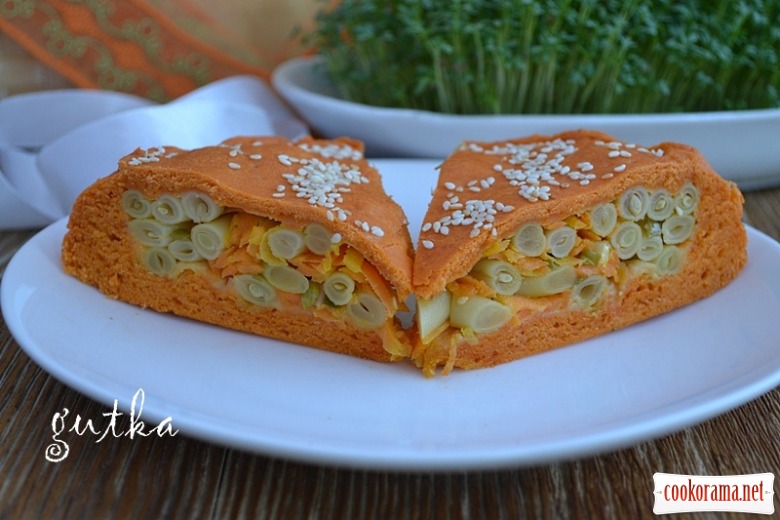 1008

09 April 2013, 22:56