Puffs with brynza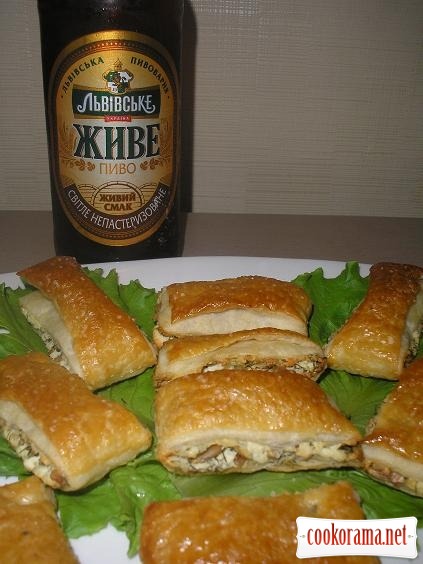 Ingridients
Preparation
Mash brynza with fork and mix with chopped dill.
Add seeds to brynza and stir well.
Roll dough as thin as possible and grease with egg.
Spread brynza on one half of dough. Cover with second part and roll a bit again. Grease top with egg. I salted top a bit, but it is not necessary – my brynza was salty enough…
Cut dough in pieces of any form and spread on covered with baking parchment baking sheet.
Bake for 15-20 min at 180℃.