Fried cakes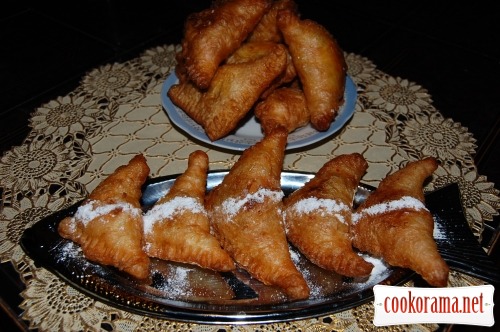 Ingridients

Cakes are not baked, but fried. Tried at first not to bake puff dough in the oven or microwave, but fry in deep fat — this is something!

Preparation
Roll dough quite thin and cut in squares. Spread on each square banana slice and pieces of chocolate:
Fold squares in triangle. Pinch edges with help of fork:
Fry in deep fat. They are fried very quickly and rise:
Sprinkle on top with sugar powder:
You can pinch edges like this, to make them different:
Chocolate has time to melt and it turns out delicious:
Bon Appetite!