Pancakes on kefir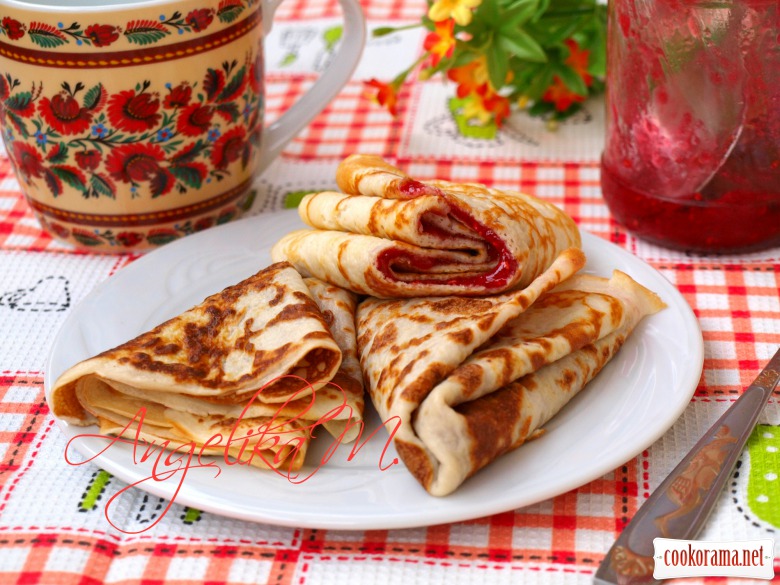 Ingridients
500 ml
140-160 g.
1 spoon
0.5 tsp.
3 шт.
0.5 tsp.
2 spoon
Very tasty pancakes on kefir, which are easy and quick to prepare! They are equally well suited to both sweet and savory toppings.

Preparation
Mix eggs with sugar, salt and soda. Add oil and stir well.
Sift flour and stir well, to avoid clumps.
Pour kefir in dough. Let dough stand for 30 min, than start to fry.
Grease pan with oil before first pancake, than it is not necessary.
Pour dough in center and spread dough over the surface, bending pan.
Fry all pancakes, fold on plate and serve.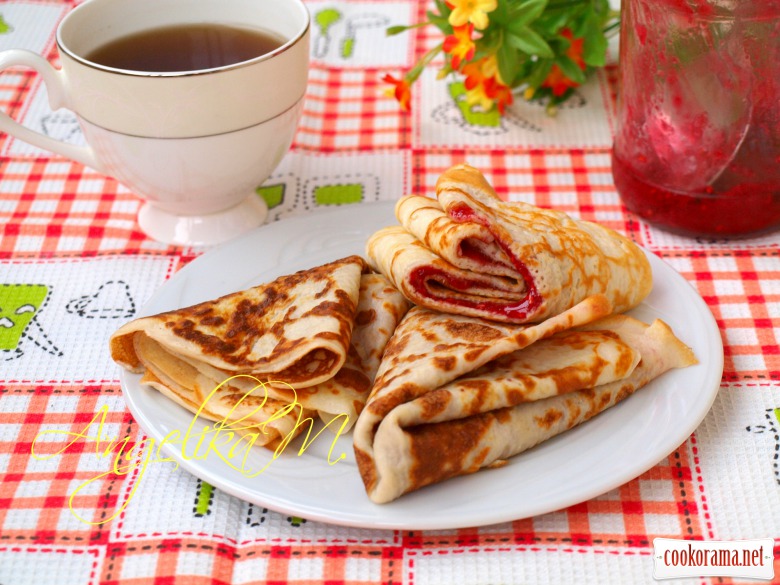 Bon Appetite!