Lean pancakes with linseed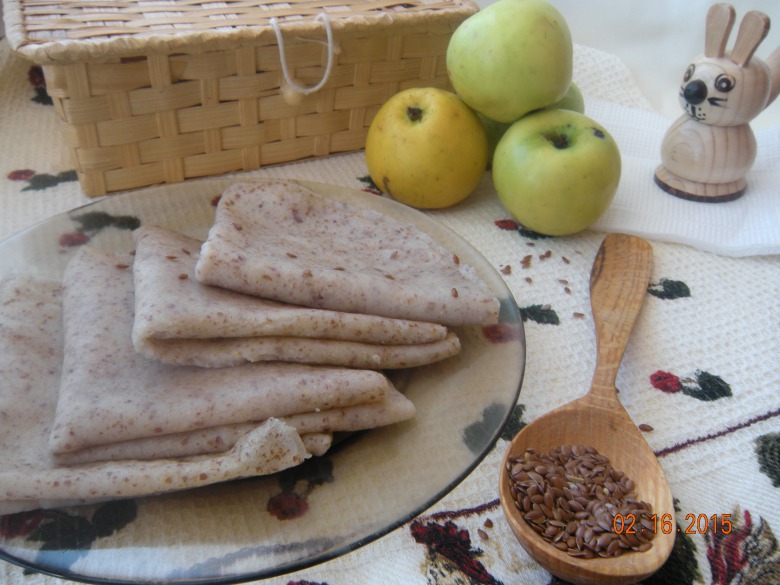 Ingridients
300 g.
1 glass
2-3 spoon
1 spoon
1/2 tsp.
2 spoon
I prepare these pancakes throughout the post. I honestly do not like the smell of milled flaxseed, but it does not feel in pancakes.

Preparation
As you may have guessed, the seeds are ground well and pour 3-4 tbsp hot water and leave for about half an hour. You should get stringy kissel (so we can replace eggs)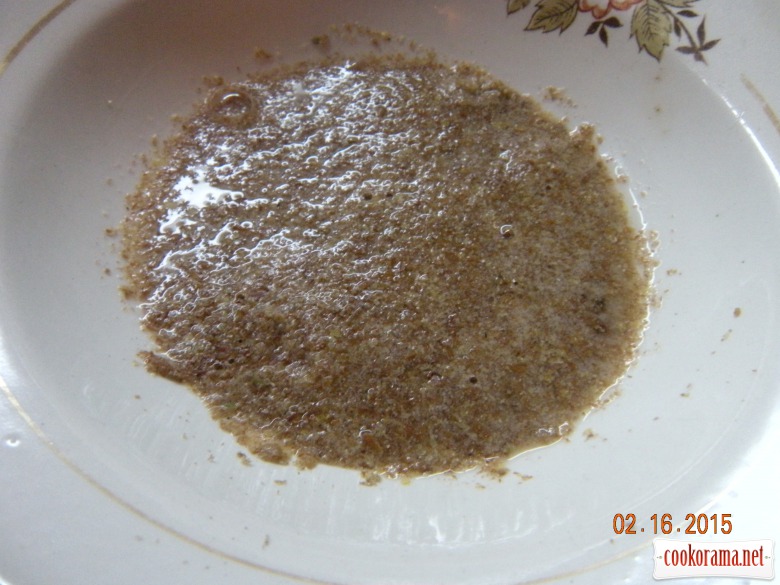 Add baking powder to flour, salt and sugar and pour water. All mix well, to avoid clumps. Then also add our kissel from flaxseed and oil. Once again mix and give it rest a bit. Meanwhile, I take out the pan for pancakes (I have such a pan, keep it away, for someone not to grab it and not to spoil) heat and start to bake.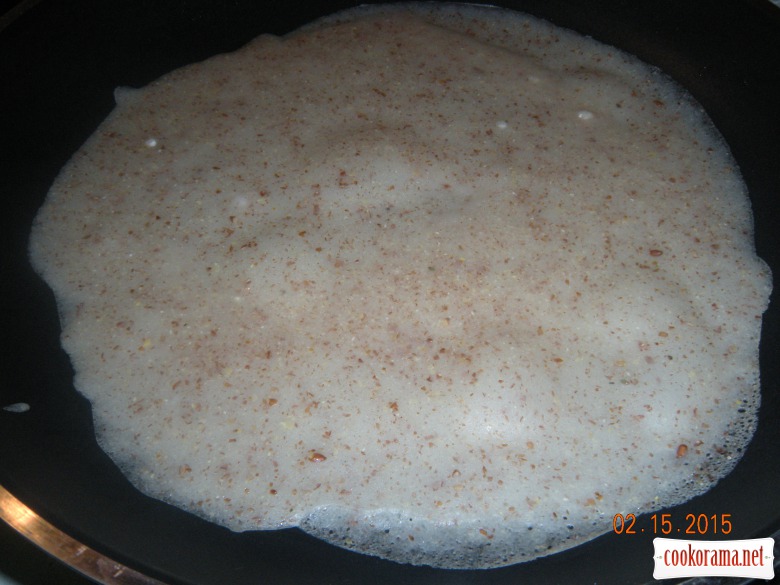 I am not very skillful cook, I rarely flip pancakes well, so such pancakes I fry on one side under closed lid.