Kataef - Arab pancakes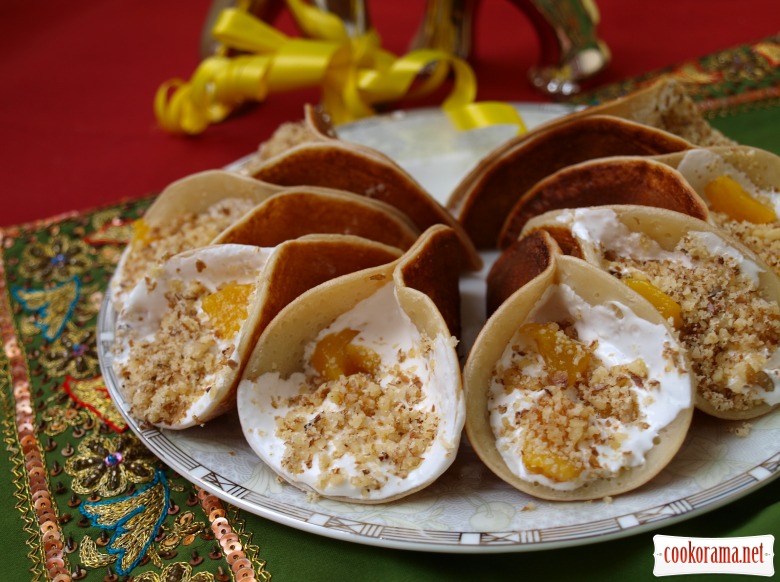 Ingridients
240 g.
20 g.
250 g.
250 g.
7 g.
7 g.

canned peaches (for filling)

4 шт.

cream (or topping-cream for the filling)

300 g.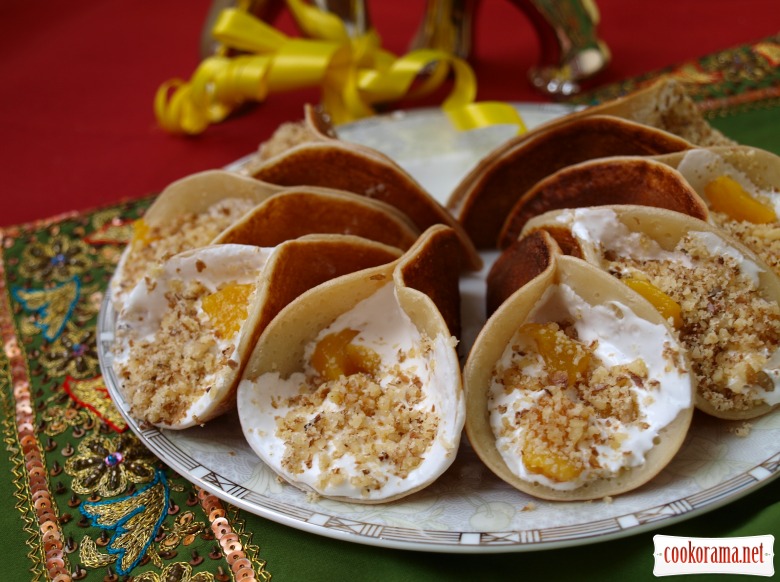 Kataef — one-sided Arab pancakes, which are baked in Lebanon, Syria, Egypt and other Middle East countries. They are with different fillings: walnut, apple, topped with whipped cream or custard. I have pancakes with cream topping, in which I added canned peach slices and sprinkle with walnut crumbs. Very tasty!!!

Preparation
In clean bowl pour a glass of warm water, add sugar and yeast. Leave for 10 min.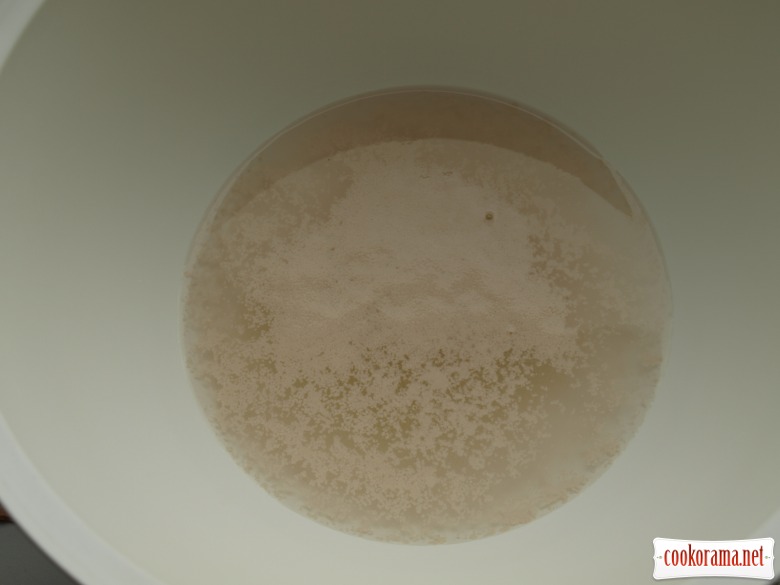 Then mix, add warm milk and flour mixed with baking powder.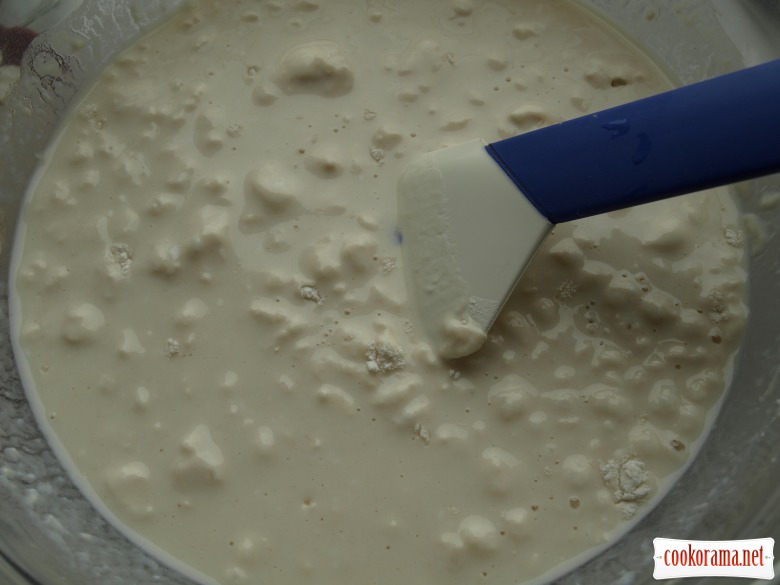 Mix the processor to avoid clumps.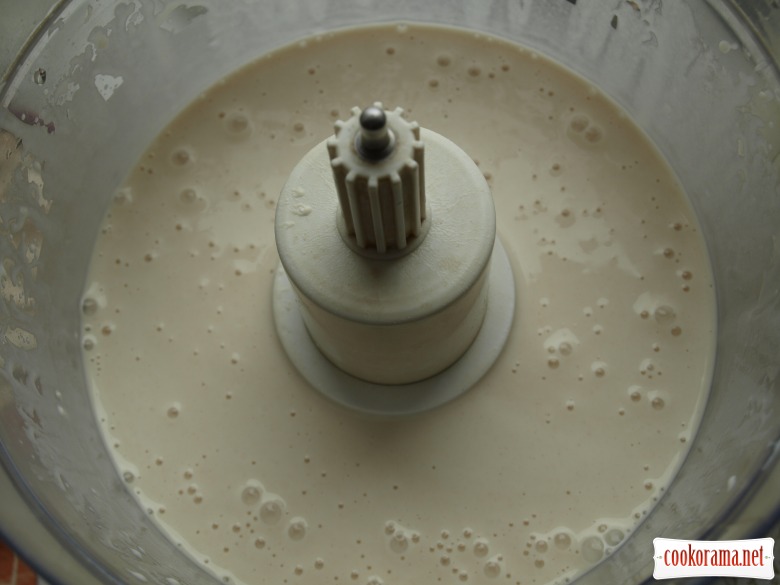 Heat the pan and pour by half ladle of batter.Do not grease the pan. Wait until when the surface is not sticky and immediately remove pancakes hooking with spatula.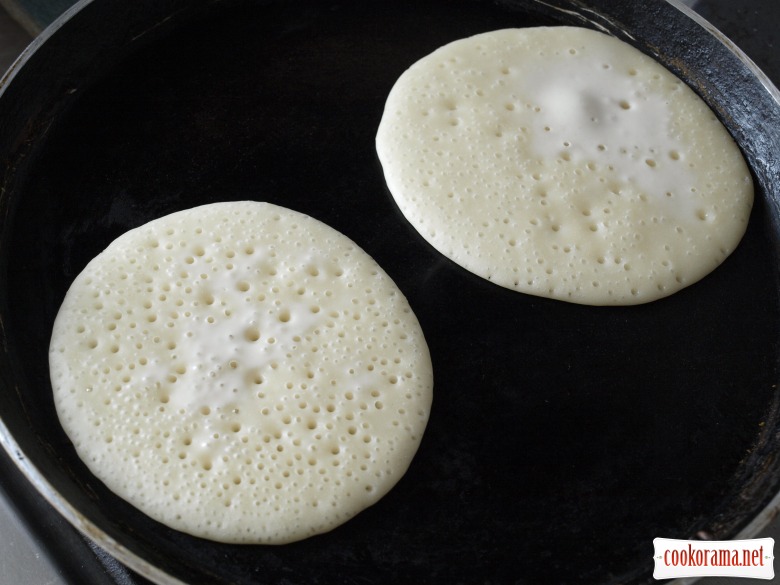 Spread hot pancakes on plate. Do not put them on each other, they`ll stick together.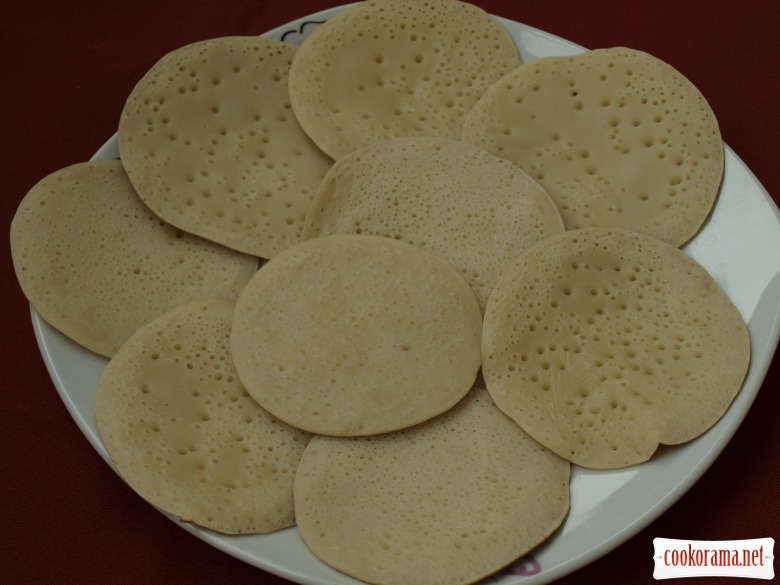 Cooled slightly fold them in half and stick together to half just pressing with your fingers. If you wish, these pancakes can be made closed but I prefer open ones.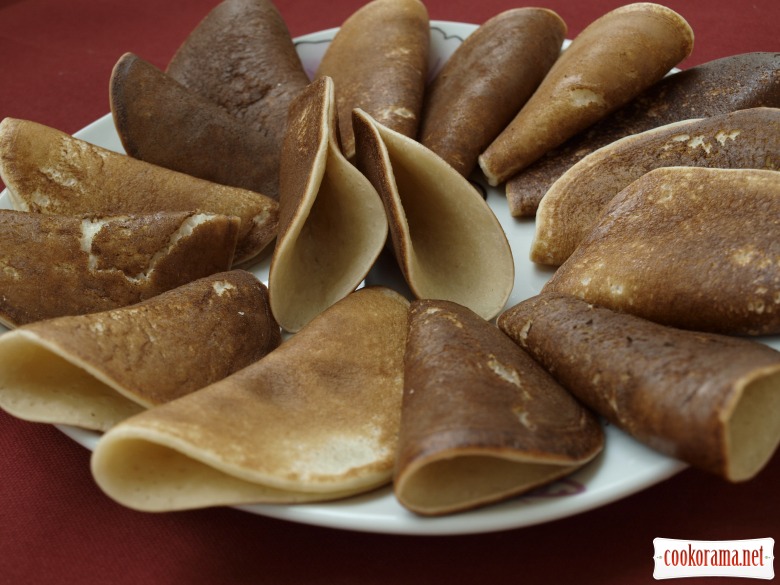 Mix cream with diced peach, fill pancakes and sprinkle with walnut crumbs.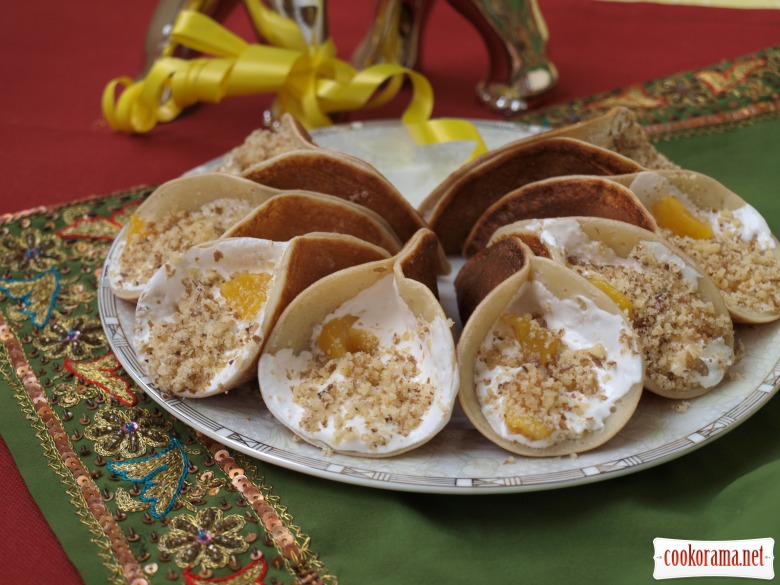 Enjoy your tea!!!