Golden pancakes on condensed milk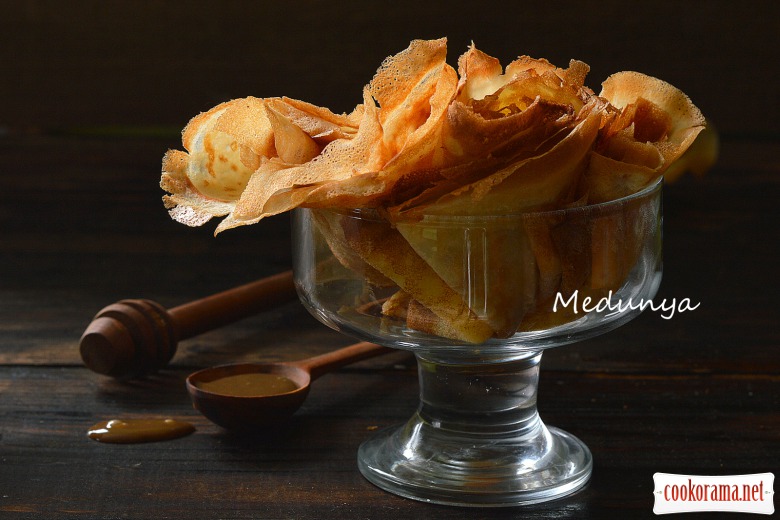 Ingridients
condensed milk (small can)

1 шт.
560 ml
1,5 glass
2 spoon
2 шт.
0,5 tsp.
Golden thin delicious pancakes. Almost clear and similar to the subtleties in cigarette paper. In short, truly incredible pancakes. After baking slightly crunchy, and if you do not eat them all at once (in principle is unlikely, because it is delicious), then covered with food film they become soft. Especially for pancake flashmob.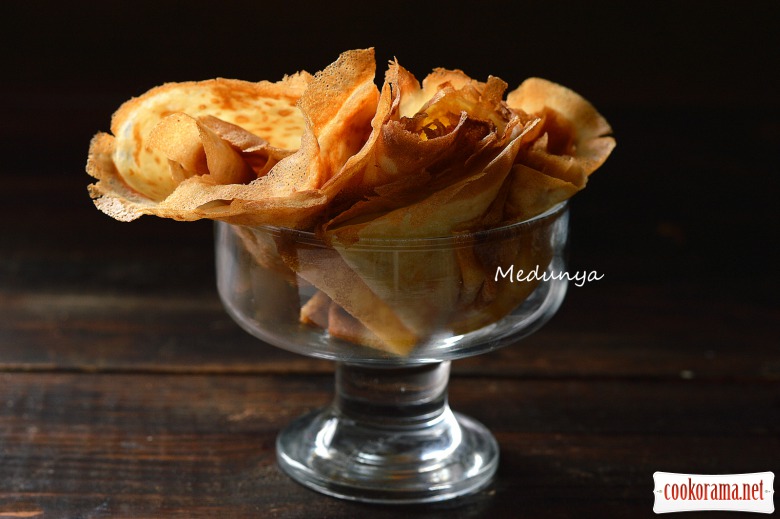 Preparation
Slightly mix eggs with salt. Add not boiled condensed milk (small can), mix again. Add boiling water. Mix sifted flour in. Mix well, to avoid clumps. Mix oil in and leave for 20 min.
Bake in heated pan, pouring thin layer of batter. Batter is liquid, so is spread over the pan well. Such pancakes are baked very quickly.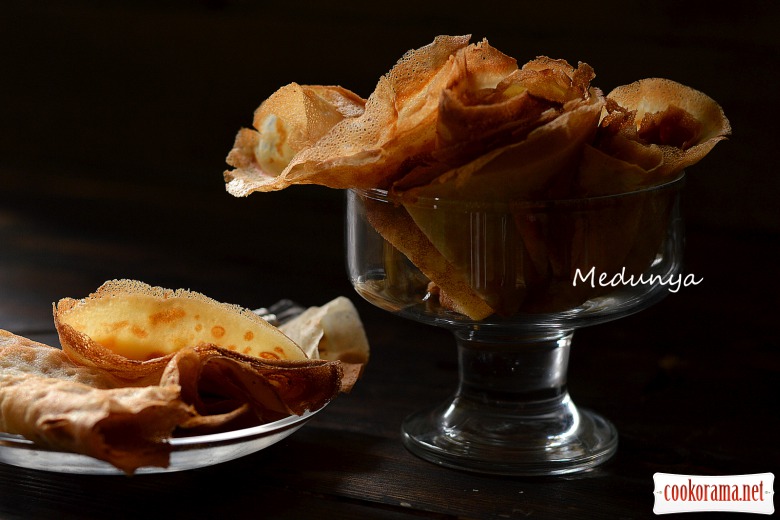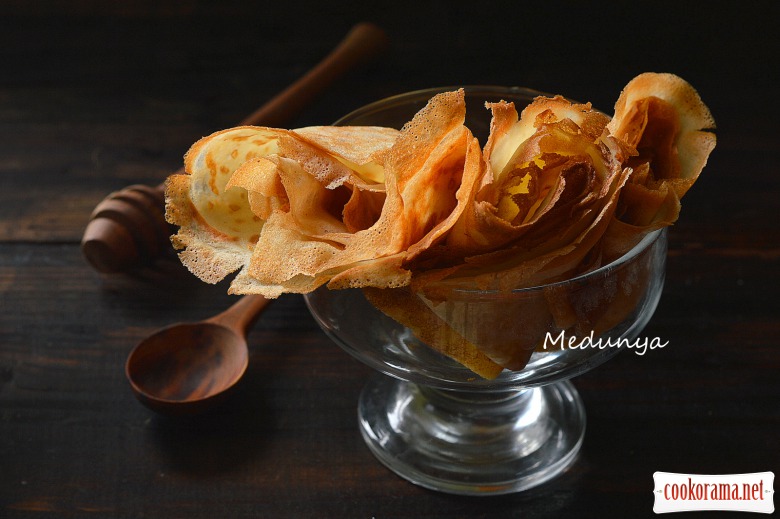 Bon Appetite!
705

19 February 2015, 18:14