Chocolate pancakes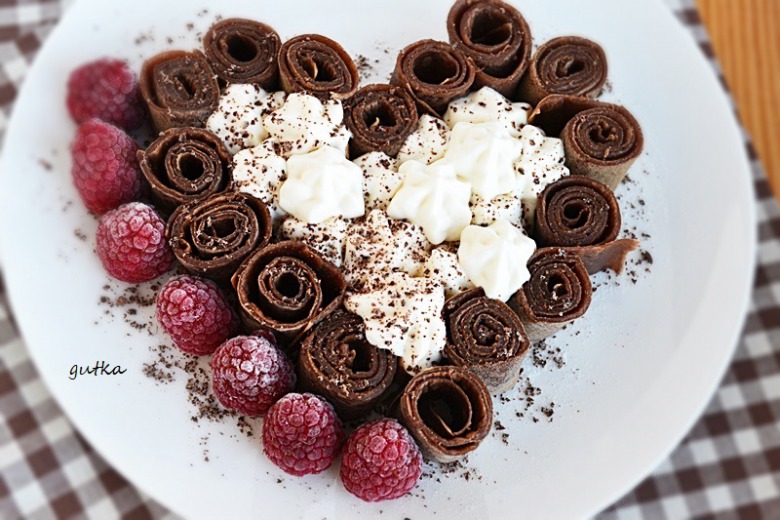 Ingridients
250 g.
250 g.
2 шт.
80 g.
40 g.
20 g.
Delicate and fragrant — these pancakes like all fans of chocolate.You can wrap in them any sweet stuffing or just before serving, pour with sweet sauce or melted chocolate.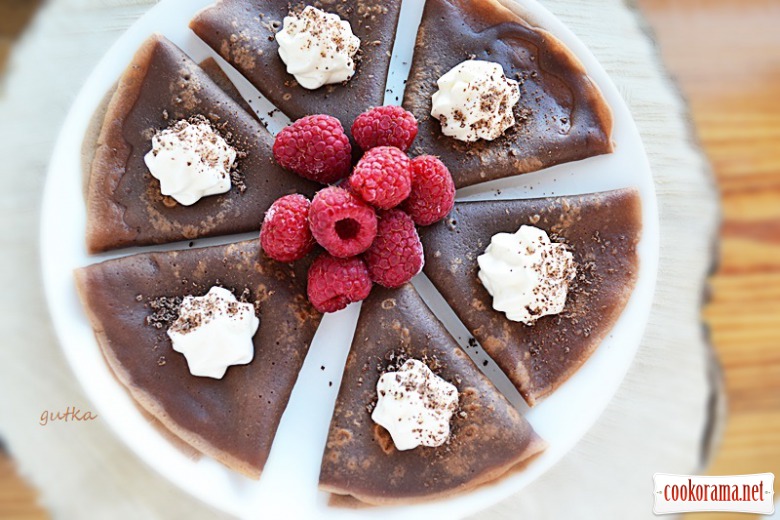 Preparation
All is simple: at first sift flour and stir with cocoa. Mix eggs with salt and sugar. Pour milk with water and stir into smooth mass. Gradually pour mixture of flour and cocoa, constantly whisking. Then pour 1 tbsp of oil and mix dough into smooth mass.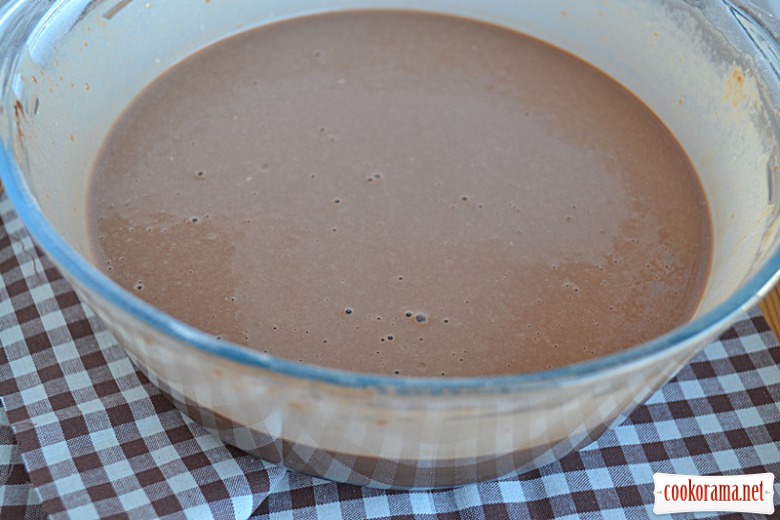 Heat pancake pan well and grease with oil. Fry in it pancakes from both sides to readiness.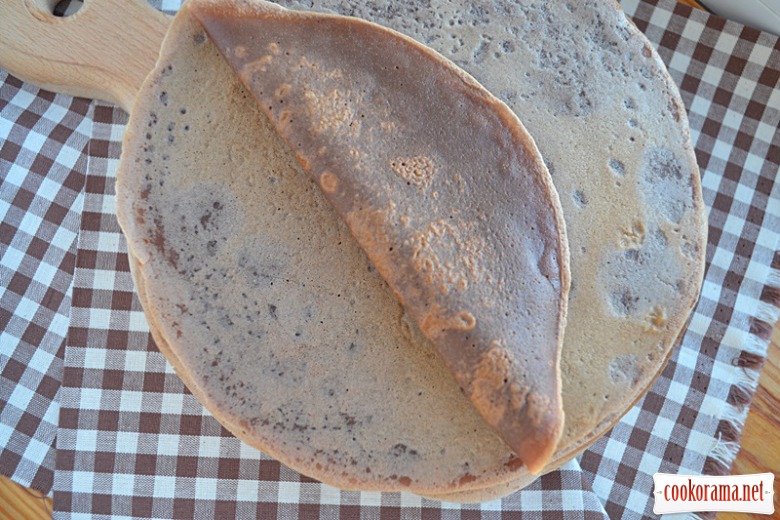 I served with mixed cream, raspberry and chocolate!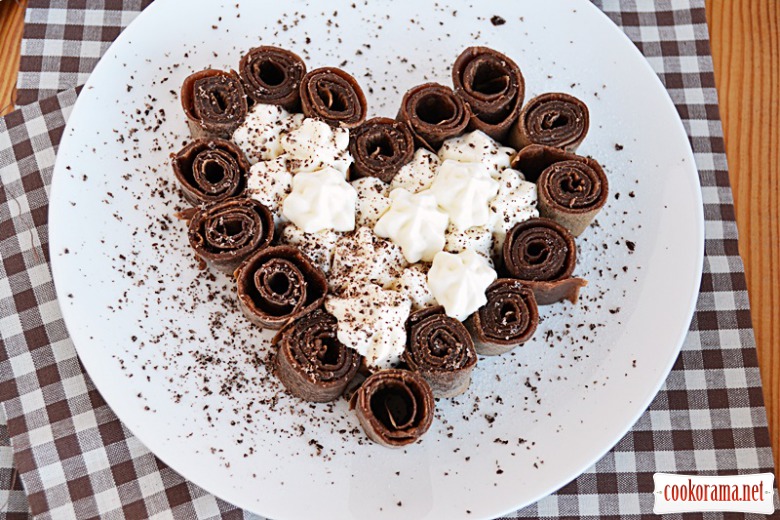 Bon Appetite!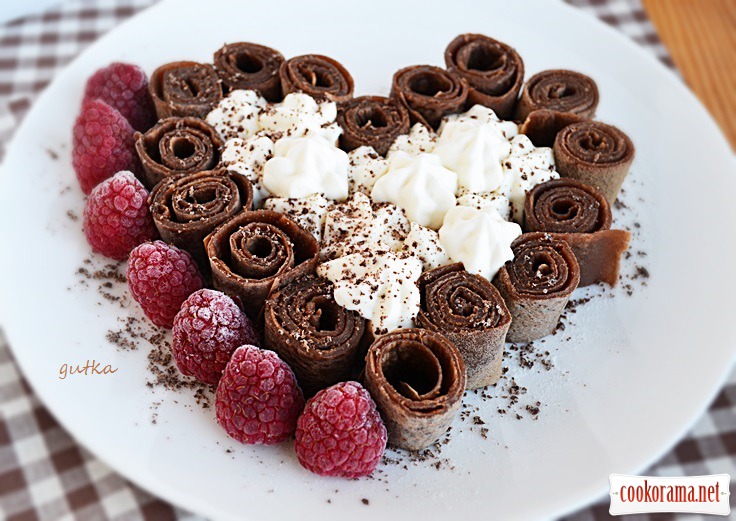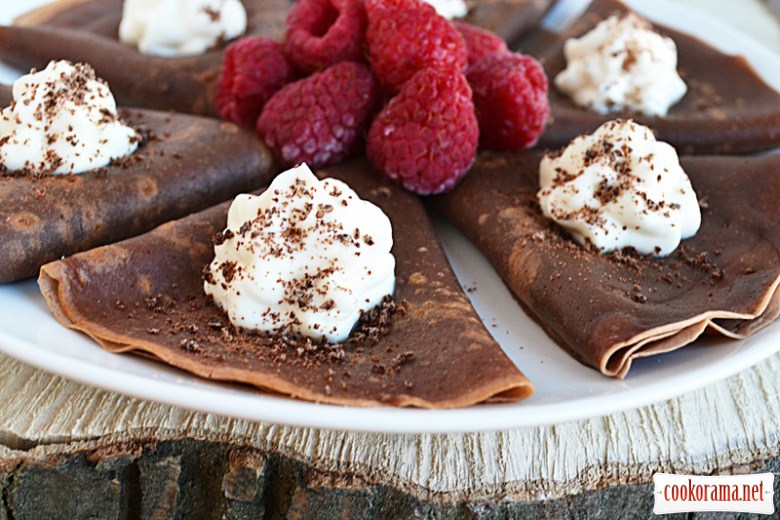 922

03 April 2015, 22:18