Pumpkin pancakes with curd- coconut filling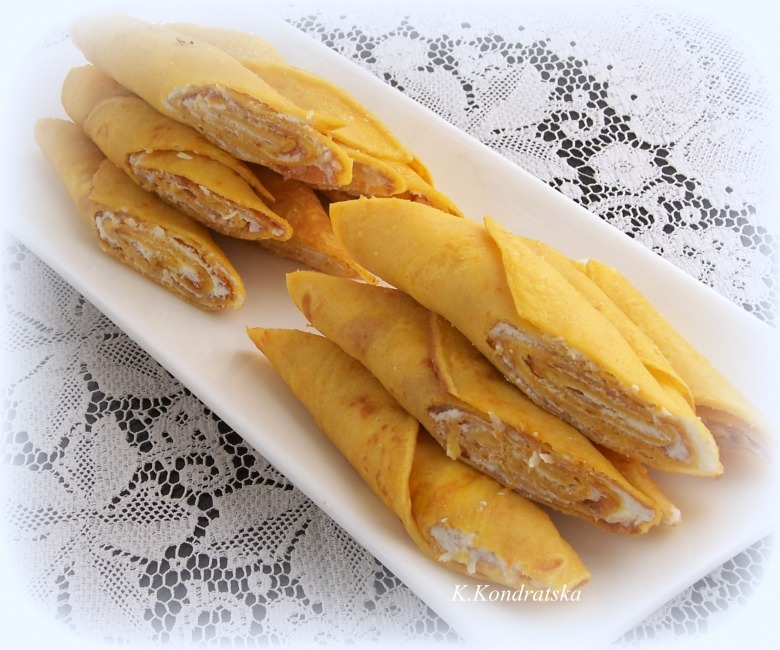 Ingridients
200 g.
3 шт.
200 g.
100 g.

sugar (2 tablespoons for filling and dough)

80 g.
3 g.
250 g.
40 g.
Delicious, fragrant, colorful pumpkin pancakes.

Preparation:
Bake pumpkin in oven till soft: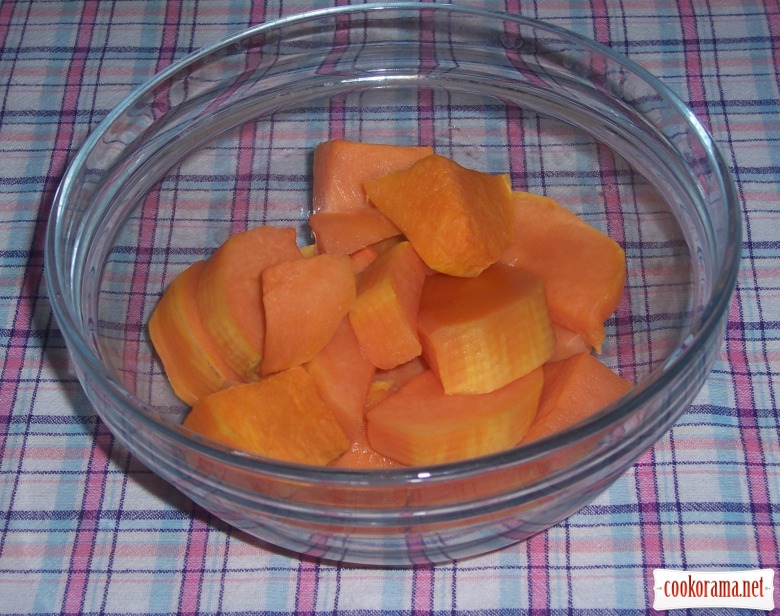 Puree cooled pumpkin; add kefir, eggs, flour, sugar and baking powder. Grind all well to get smooth mass. The dough is obtained as the average density of shop sour cream.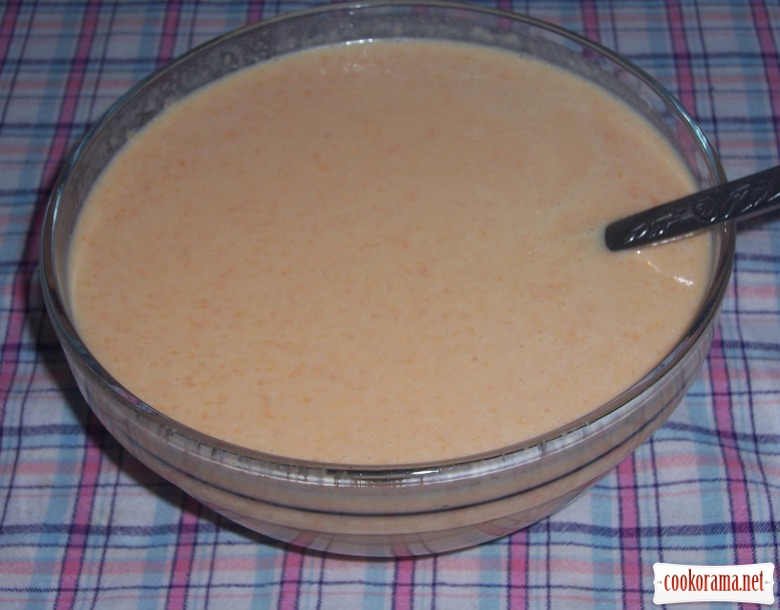 Fry pancakes on a heated with oil pan. It`s better to fry them covered with lid on a low heat tll readiness from both sides.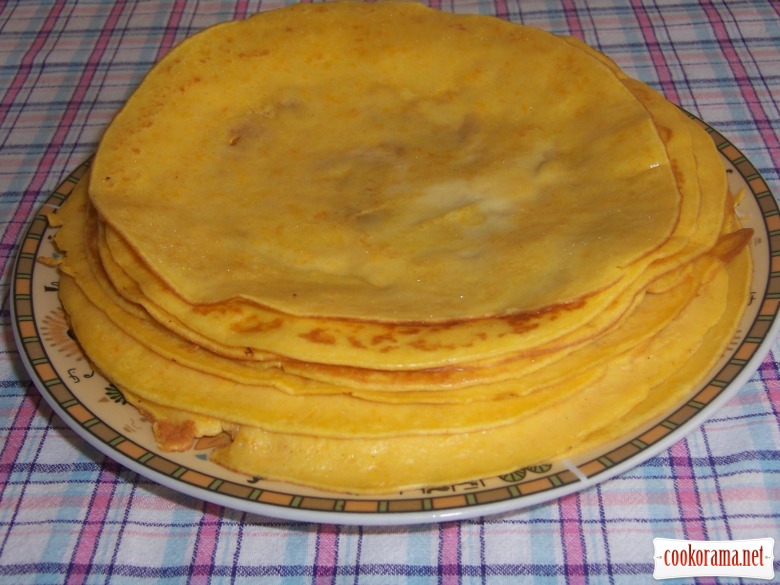 Prepare filling. Grate coconut pulp.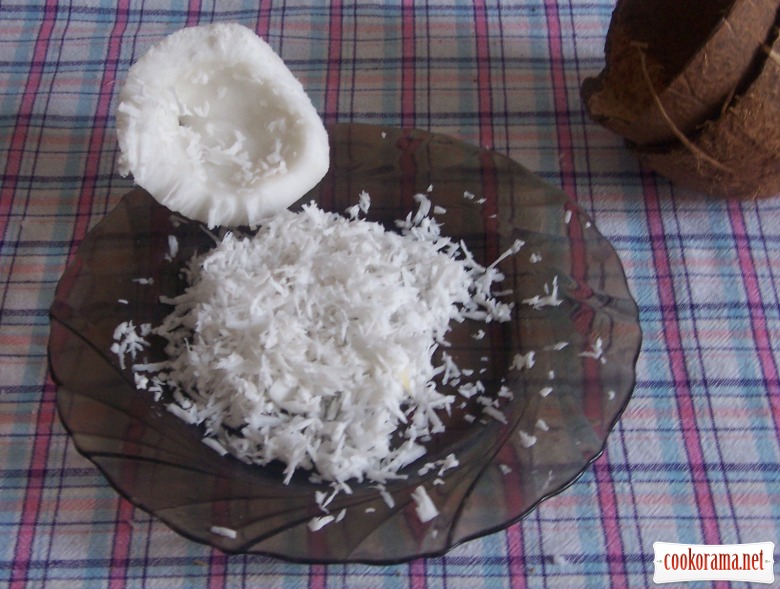 Mix well curd, coconut flakes and sugar. If filling turns thick, add a spoonful of milk or cream.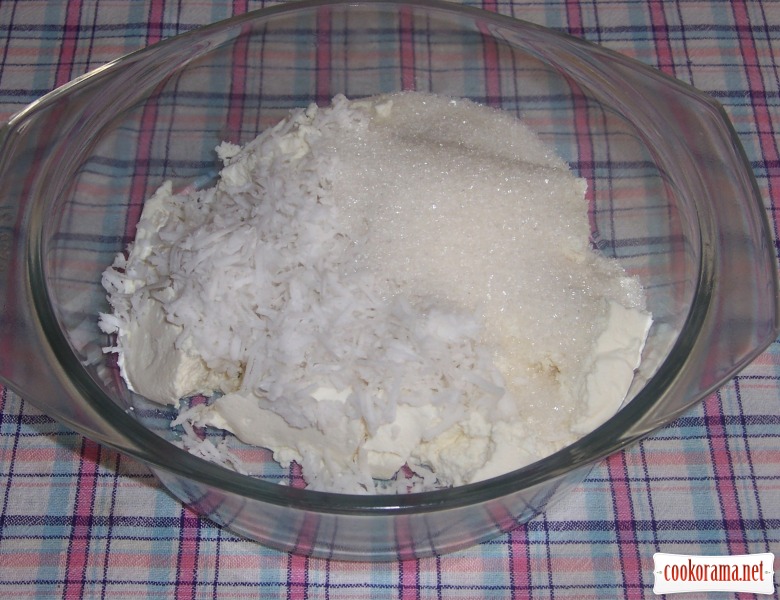 Spread thin layer of filling on cooled pancake, and roll it.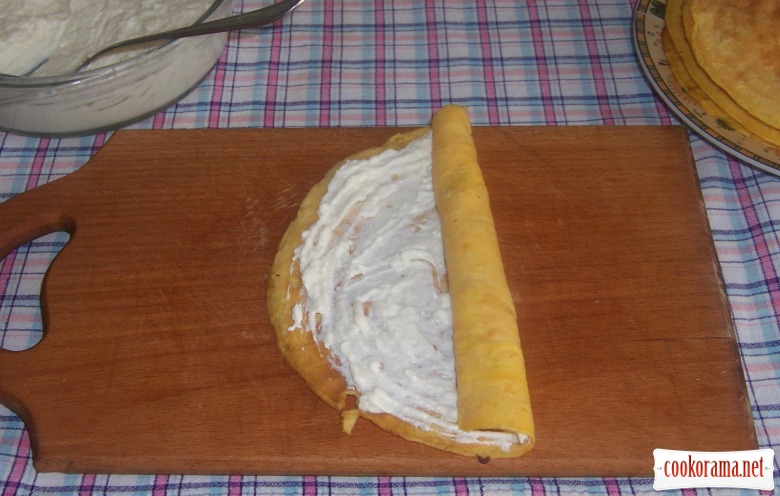 Do that with all pancakes. For 1 l of ready dough you need 250 g of curd (a standard pack) using 1-1,5 tsp for each pancake.