Carrot-corn pancakes or "sweetcorn fritters"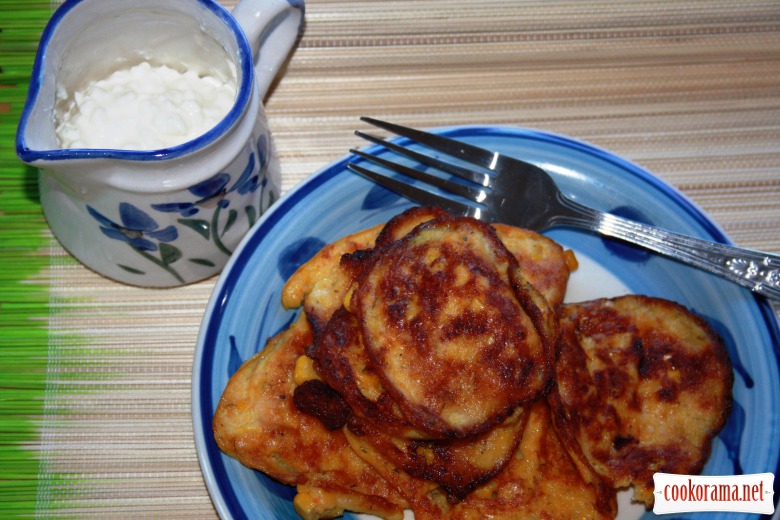 Ingridients
250 g.
100 g.
1 tsp.
2 шт.
2 шт.
I had half pot of corn from the previous recipe, and I decided to make these delicious and simple pancakes. (besides Pancake Flashmob is still valid

)

Preparation
Mix flour with baking powder, add salt, pepper and greens to taste, eggs, half of corn and one carrot. Grind all in blender well into state of «paste». Add rest of corn and grated carrot (it is tastier if to use grater), if mass is too thick, and add some milk.
Spread with spoon on heated pan with oil small pancakes and fry till golden color (from both sides) over medium heat.
Very tasty with unsweetened yogurt or sour yogurt, or if you have time, you can make homemade guacamole (mash avocado with fork, add salt, pepper, few drops of lemon juice and few spoons of yogurt or sour cream and stir all well or mix in blender.)
Bon Appetite!!!
Top of recipe "Carrot-corn pancakes or "sweetcorn fritters""