Salad «Dragon»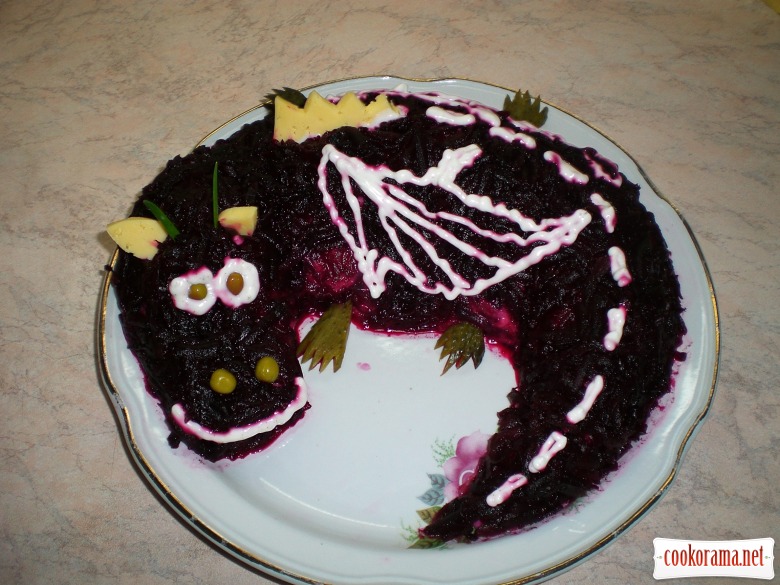 Ingridients
1 шт.
2 шт.
3-4 шт.
3-4 шт.
1-2 шт.
2 шт.
Salad «Dragon»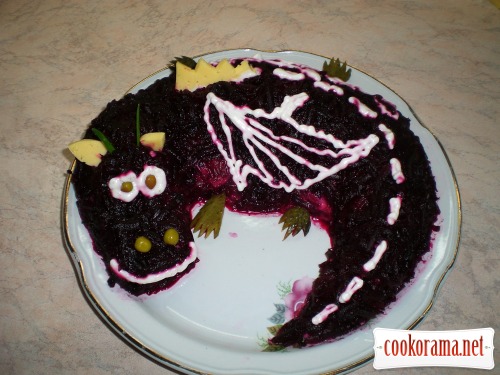 Preparation
Boil beetroot, carrots, potatoes and eggs. And while the bulk of products boil, we clean herring. Cut off head and tail, remove skin and bones.
 Now you can start with cutting. Dice onions and herring. Cool boiled vegetables, eggs and peel. Grate on a coarse grater.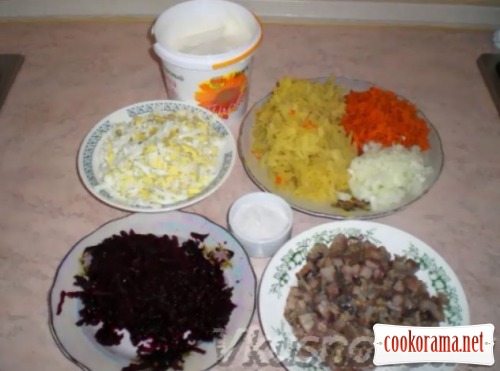 Shift all prepared ingredients except beets in a large comfortable bowl, salt, pepper and add mayonnaise.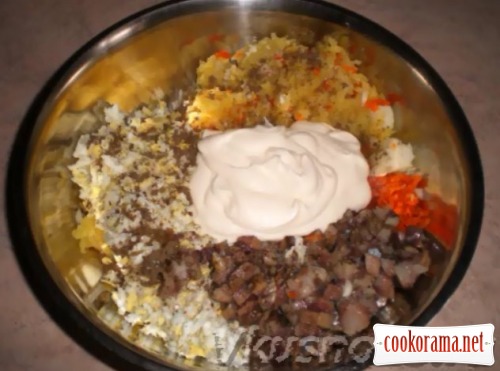 Stir all well.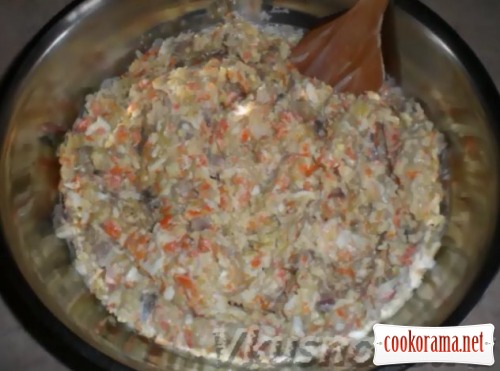 Take flat dish and spread our salad in shape of dragon.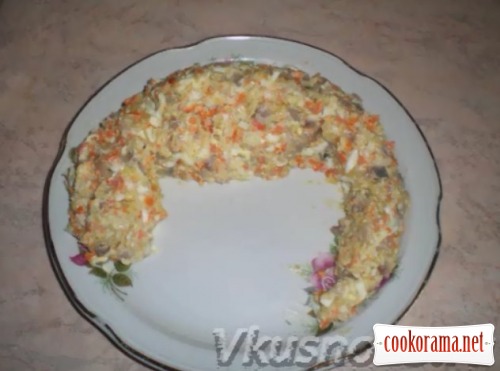 Top with beet and spread, bringing features of dragon.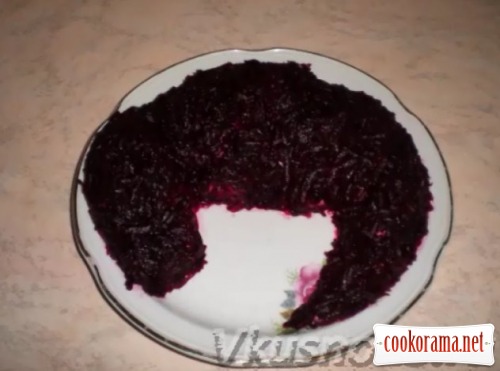 Now we have the hardest — our form turns into dragon. And here you are free in imagination and design.
Ears and thorns I cut from cheese, paws from cucumber, eyes and nostrils from peas, horns from onion and other decorations are made from mayonnaise.