Caesar salad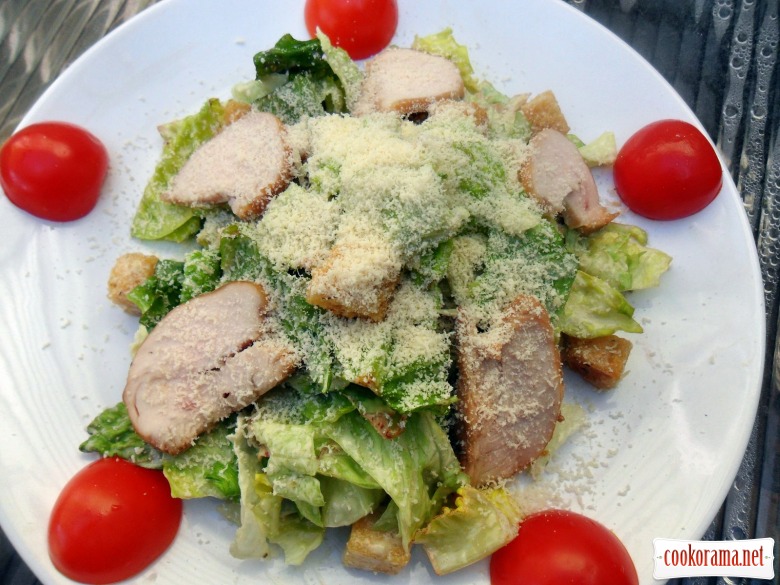 Ingridients
Ingridients
50 g.
3 g.
1 шт.
45 g.
45 g.
10 g.
Dressing for crackers
30 g.
3 g.
1 шт.
Caesar sauce
1 шт.
50 g.
1 шт.
1 шт.
1 шт.
5 g.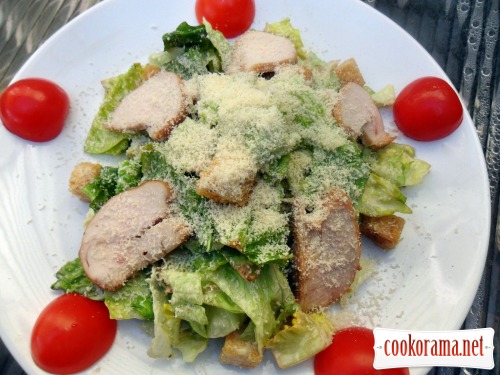 Приготовление
Let`s start from the sauce preparation: Grind garlic and anchovies in blender, add salt and pepper to taste, add yolks, mustard, not turning off blender pour oil, gradually mass becomes thick. Add Tabasco (pay your attention that my Tabasco was twice weaker than the original sauce, be careful), squeeze a lemon slice, and sauce is ready.
Mix soy sauce with honey, add pressed garlic. Pour with this marinate chicken breast, leave it to stay for at least 30 min. Then m=bake it in the oven in convection mode, at 200 degrees for 20 min sharp!
Dice long loaf with sides of 1,5 cm. Put on the baking sheet, add oil, pressed garlic, salt to taste, and a pinch of Provencal herbs, stir everything with shaking. Put in the oven for 20 min at 160 ℃. From time to time stirring them. In a deep bowl tear lettuce leaves.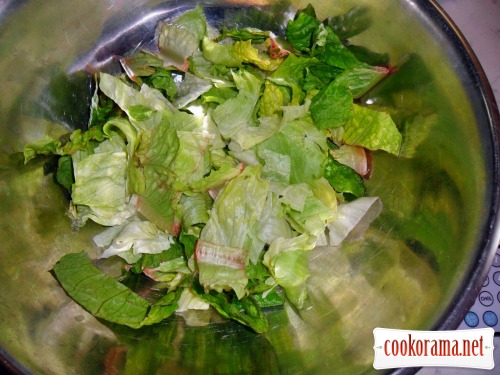 Add our crunches.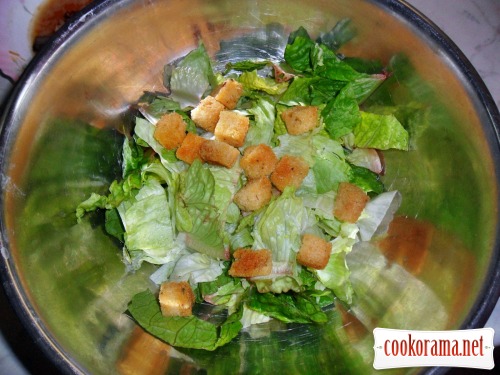 50 g of sauce.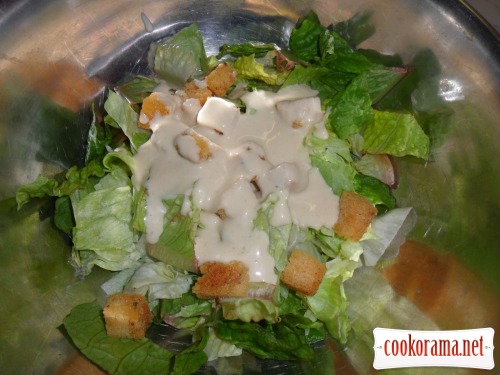 Mix it, put on a big plate, add pieces of chicken breast to the salad.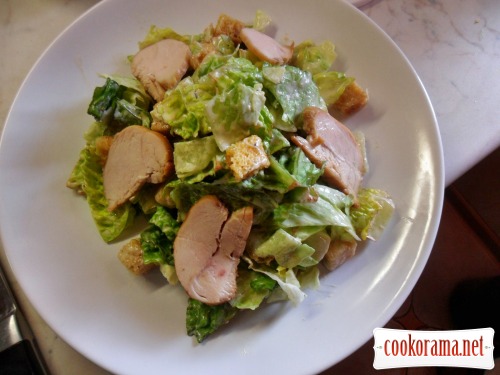 Spread cherry tomatoes, and sprinkle with grated parmesan.
Bon Appetite!