PRASOPITA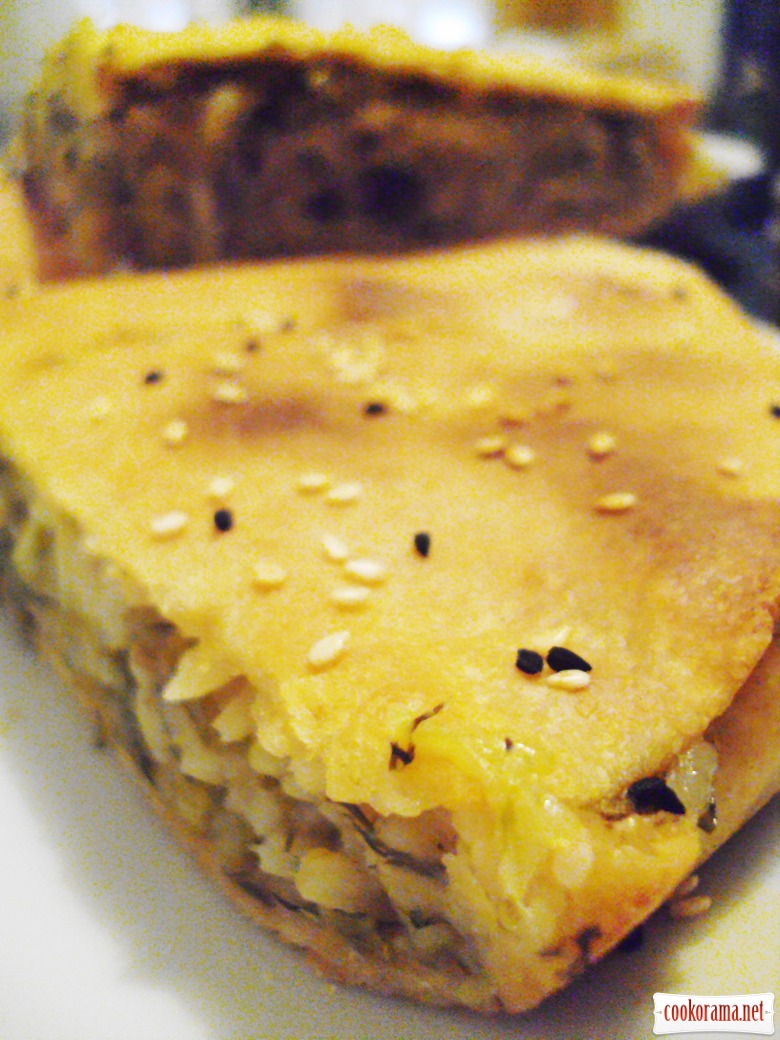 Ingridients
Dough
1,5 glass
0,5 glass
0,5 tsp.
0,5 glass
1 spoon
2 spoon
Filling
2-3 spoon
500 g.
1 шт.
1 шт.
100 g.
300 ml
1 spoon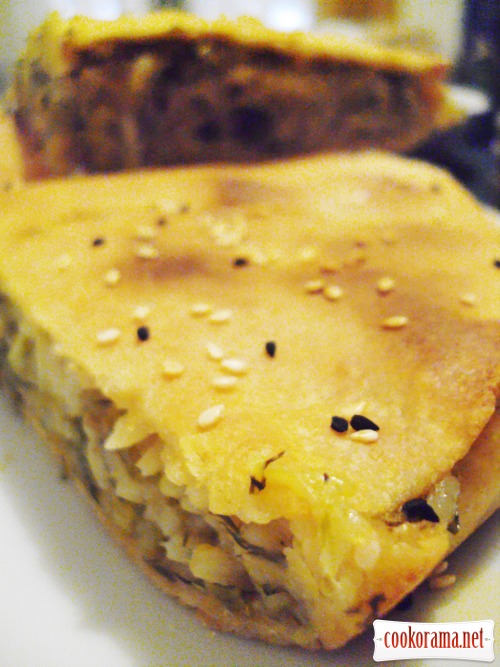 In Greece are very popular kinds of pies (pitas), from different dough, with a selection of stuffing from meat to vegetables, fruits, cheeses. I offer you the option of pie for Lent — PRASOPITA (Praca — leek, Pete — pie).
Delicious, hearty, fragrant…
Try it!!!


Preparation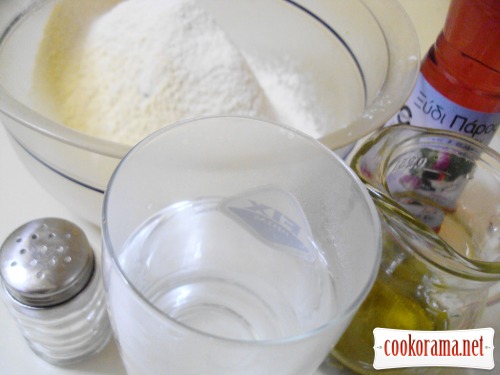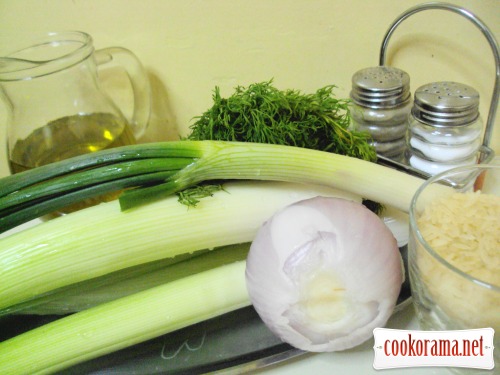 DOUGH: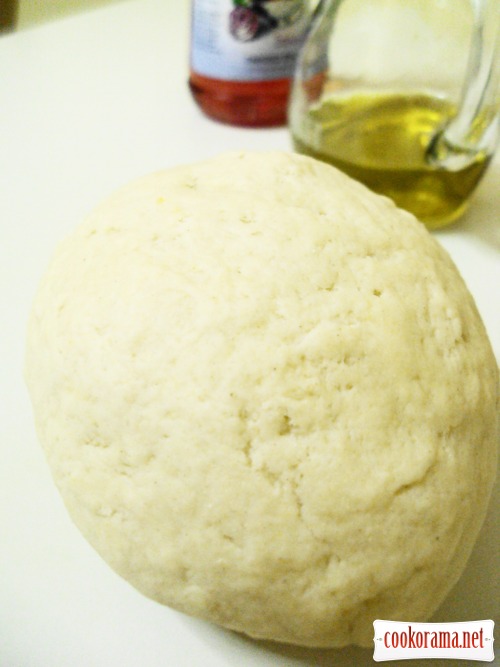 Stir and sift two types of flour, salt and add a little sugar. Gradually add water, vinegar. Knead soft dough and add oil at the end.
STUFFING: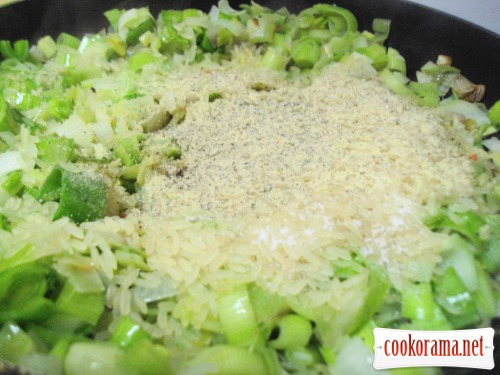 Saute over medium heat chopped leeks, green onions and onions until transparent. Add rice, salt and pepper and stir. Add hot water and simmer for 10-15 minutes. Dissolve starch in cold water and add a thin stream to the pan. Cook, stirring quickly to thickening (3-4 minutes). Remove saucepan from heat, add chopped parsley and let it stand.
PITA (pie):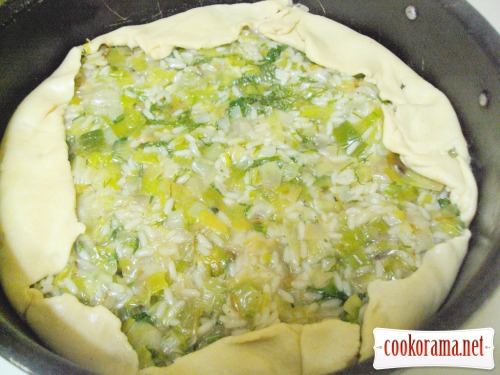 Divide dough into two unequal parts. BIgger one roll of thickness 5 mm. Spread in greased with olive oil form (26 cm), forming bumpers. Spread stuffing on dough and cover it with excess dough from the side, grease with oil. Roll smaller portion of dough by diameter size of form and cover stuffing with it.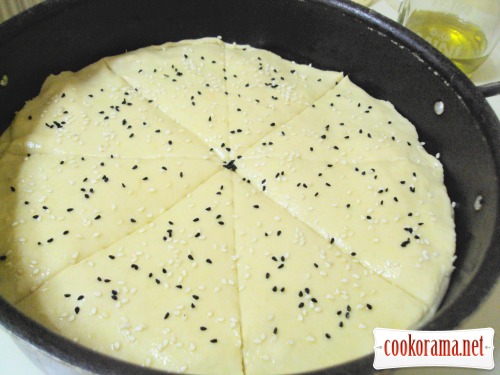 Grease surface of pie with olive oil, cut pie in portion pieces (without cutting dough) and sprinkle with sesame seeds.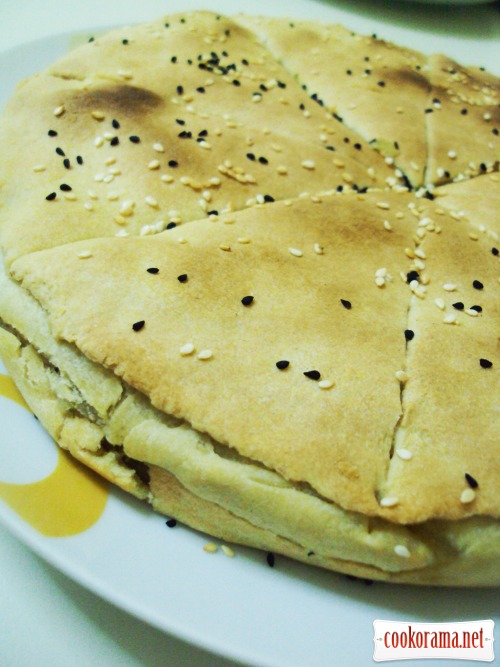 Bake in heated oven at 180 ℃ for 40 min. Let the pie to infuse a bit and enjoy crispy crust and gentle, fragrant stuffing.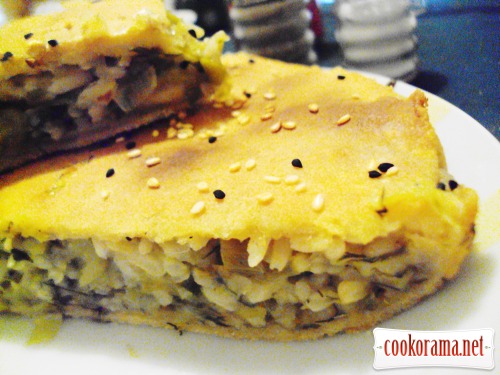 Bon Appetite!!!