Pumpkin «Halloween»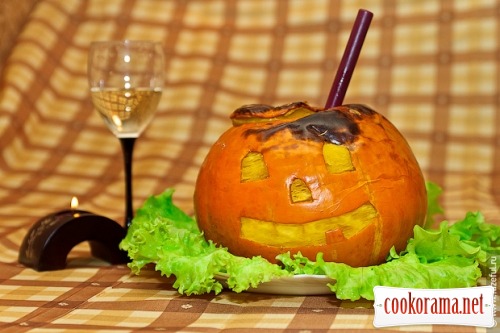 Ingridients
2 kg
900 g.
7-8 шт.
2 шт.
1 шт.
50 g.
1 шт.
1 шт.
2 шт.
10 g.
10 g.
Very soon will begin the celebration of costumed Undead — Halloween

Why not to make some festive mood on the kitchen? We`ve already had rehearsal of celebration today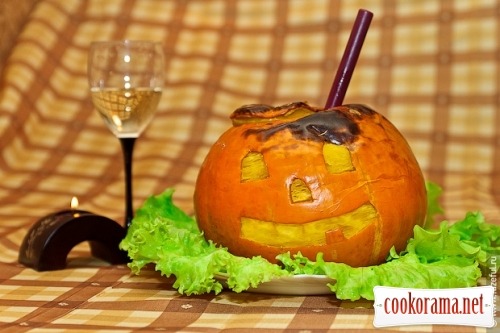 Preparation
Note:
Of course pumpkin can be any size you wish

---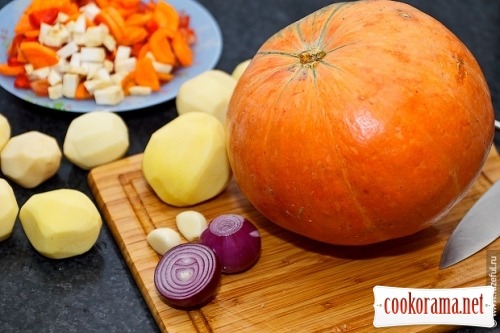 Chop the meat, onion, grind garlic.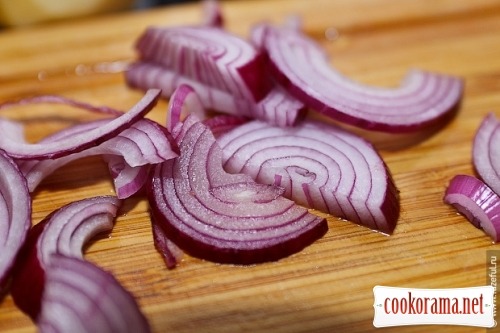 In a saucepan add oil and fry onion with garlic. Gradually add meat and fry it.
Then put carrot and celery. Stew for 5-10 min.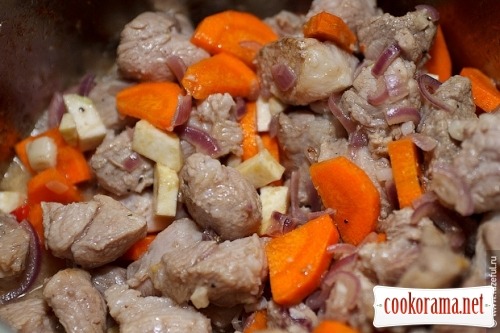 Add tomato and sweet pepper. If you wish, you can use chili. I just reduced the amount of the black pepper. Add salt, dried basil and oregano. You can use allspice, a couple of cloves and bay leaves. Mix it well, and stew on a low heat for 15-20 min.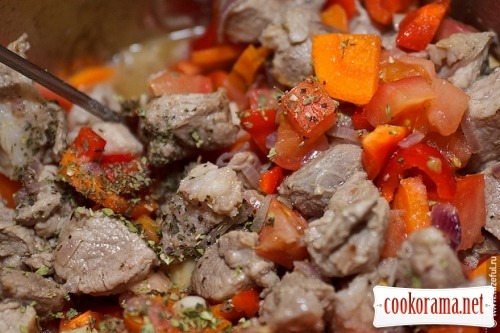 If it seems not enough liquid — add boiling water. I didn`t have to.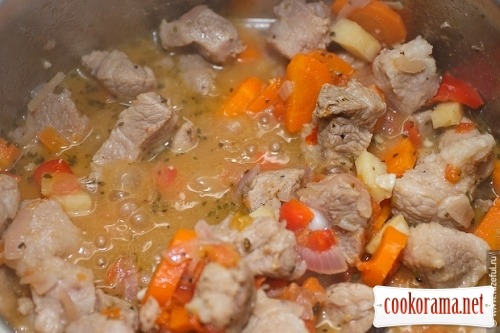 Now prepare pumpkin. Carefully cut the top part (to get the cap) and remove the seeds.
Cut potatoes. And add them into a saucepan.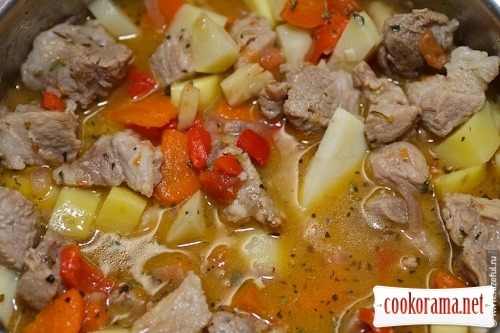 Continue stewing, until potato is ready. Add pumpkin to it. Do not forget to add the broth!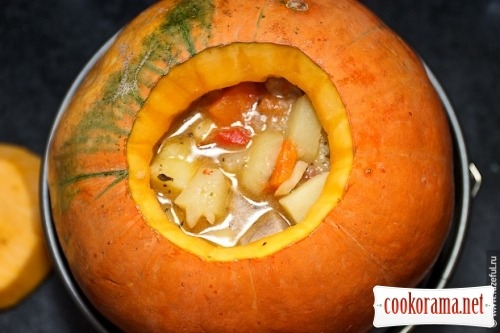 Tightly close the lid.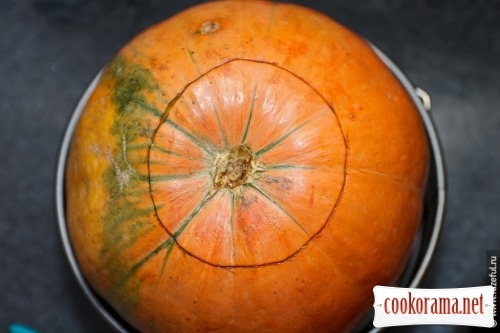 And put into oven at 220℃ for 1,5-2 hours.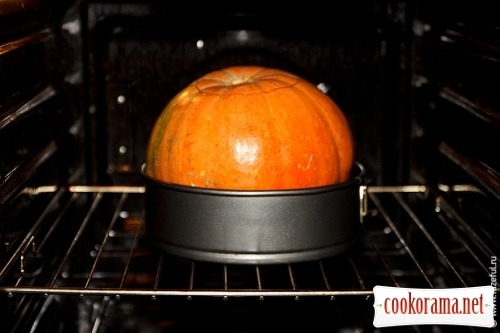 Serve the pumpkin on the plate, grab spoons and it with a «cap»