Pumpkin, baked in the oven with spices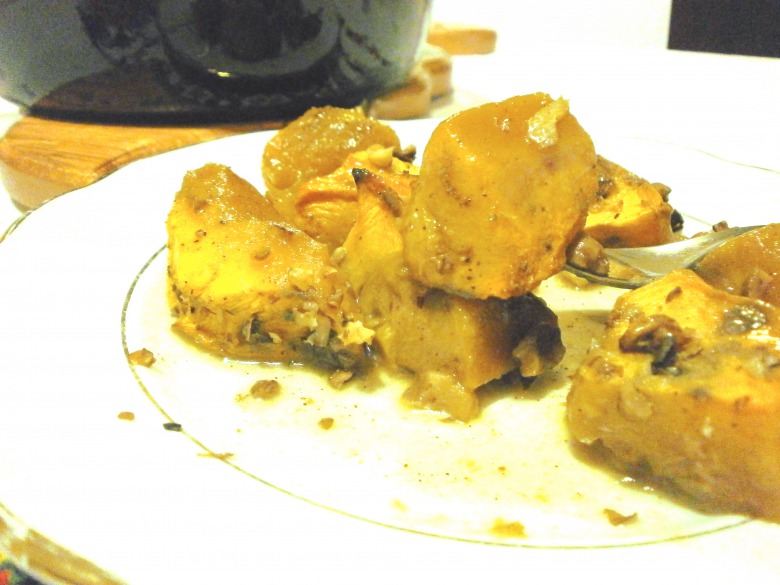 Ingridients
1,5 kg
100 g.
80 g.
0,5 tsp.
0,25 tsp.
0,25 tsp.
1 tsp.
0,5 tsp.
50 g.
Tasty pumpkin. You can choose spices to taste. Instead of nuts you can use sesame or poppy.

Preparation
Mix spices and salt. If you do not have ground cloves, replace with 2 — 3 pcs of whole.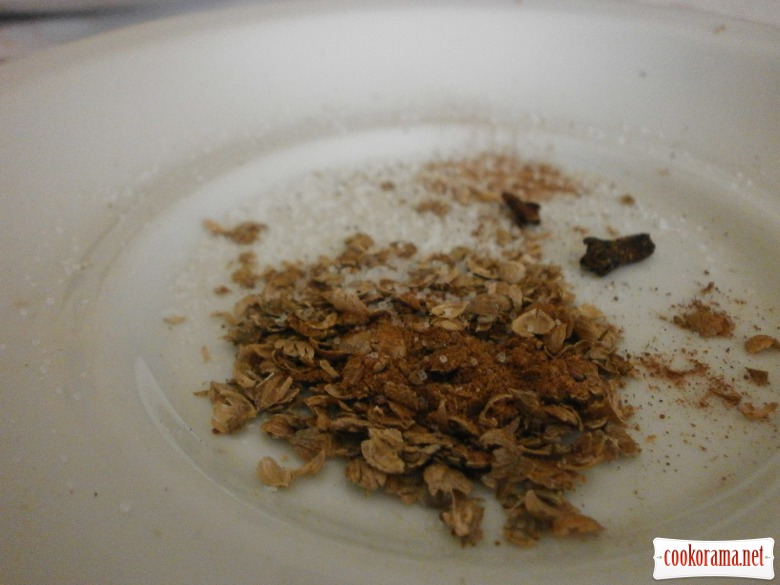 Slightly heat honey, add butter. Mix with spices.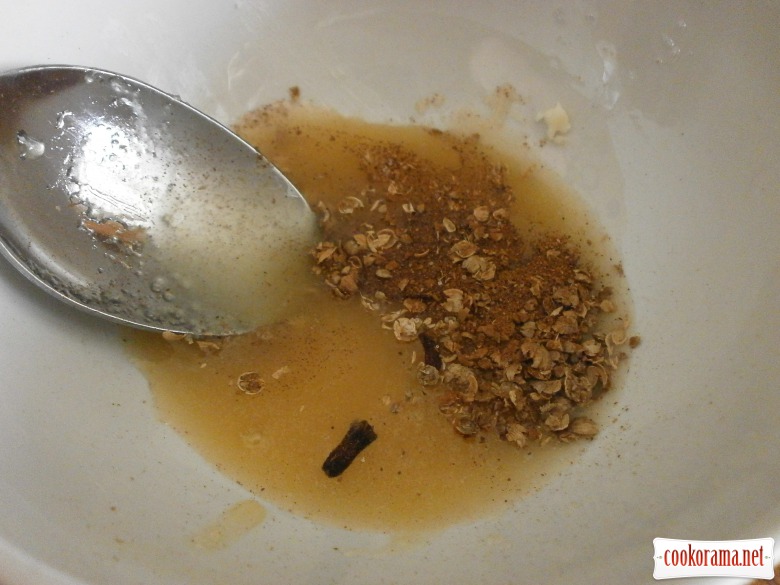 Spread pumpkin pieces in baking form. Pour spicy sauce.
Sprinkle with nuts. Bake in preheated at 180 C oven, 45 min.