"Country style" meat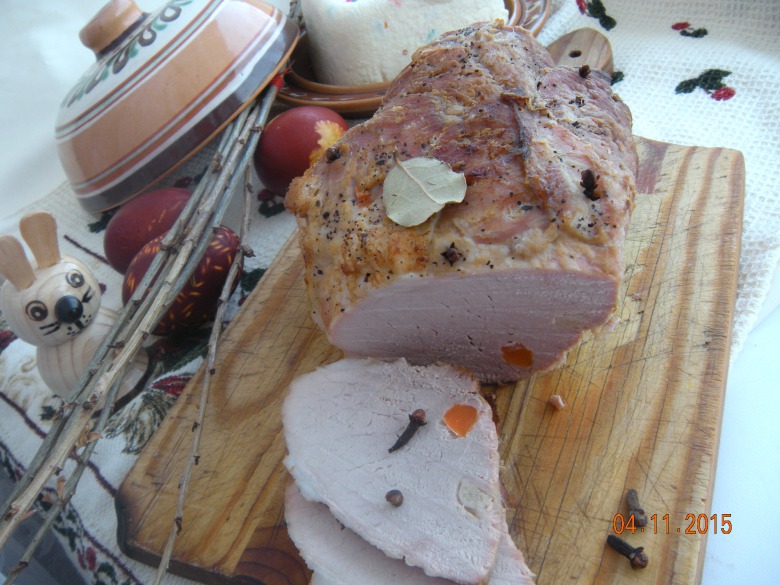 Ingridients
My family uses this recipe for a long time. And my grandfather was responsible for preparation of meat dishes. Since I remember (and I`m 31

)Grandpa prepared this dish before Easter and after killing pig. Despite venerable age, my grandparents kept a large farm: cows, pigs, chickens, ducks, rabbits… and treated hectare garden.
I went a bit off topic, so the recipe.

Preparation
Piece of meat, I took about 2 kg, but no significant difference what size is the piece.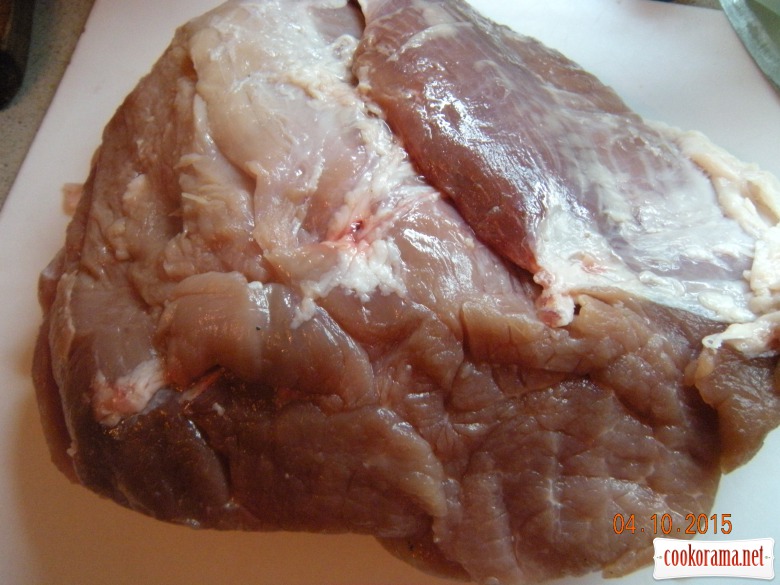 Make small cuts on this piece of meat and push there pieces of carrot, garlic, pea pepper and small bay leaves (can be without them). It turns out a good picture in cut.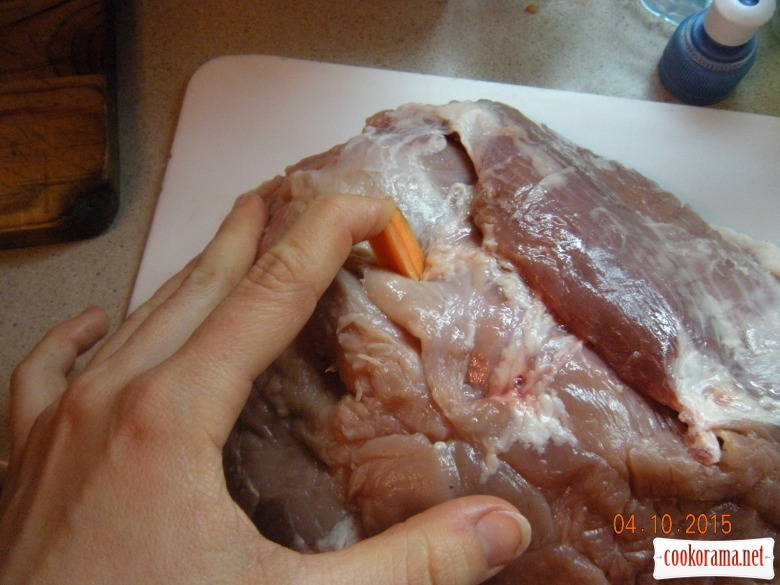 Put piece of meat in deep bowl, pour water, to cover meat and boil it. In the process of cooking, add in a water onion and carrot, salt all to taste, add bay leaf and pepper peas.
I cooked meat for 45 min, but you are guided to your piece. I use water, where boiled meat, for borsch (very fragrant broth).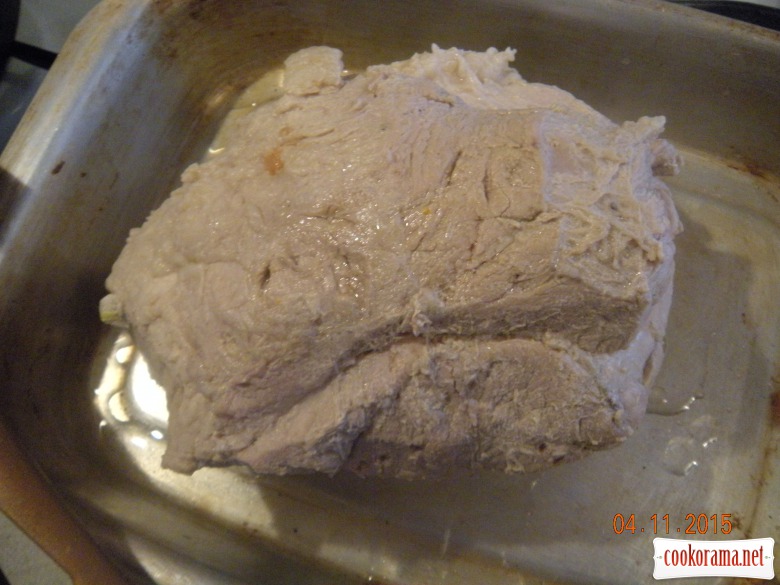 Then stick in piece buds of clove (this is at your option) sprinkle with pepper and put in preheated oven. Grease baking sheet with oil or lard, so that meat is not burnt.
Fry till golden crisp and enjoy… aroma and appearance, as you`ll eat after consecration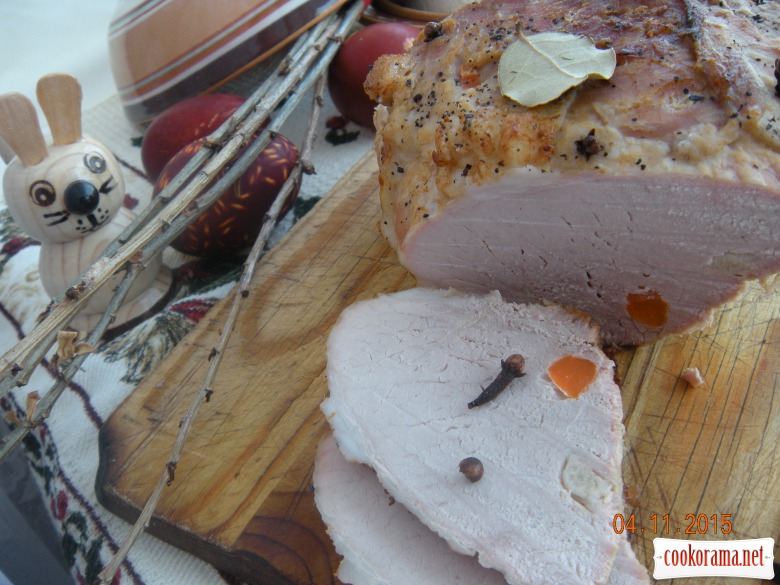 1116

12 April 2015, 09:08