Chop with mushrooms and cheese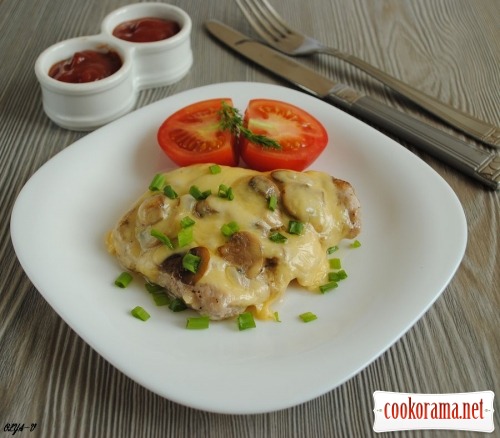 Ingridients
4 шт.

champignon mushrooms (fried)

100 g.
100 g.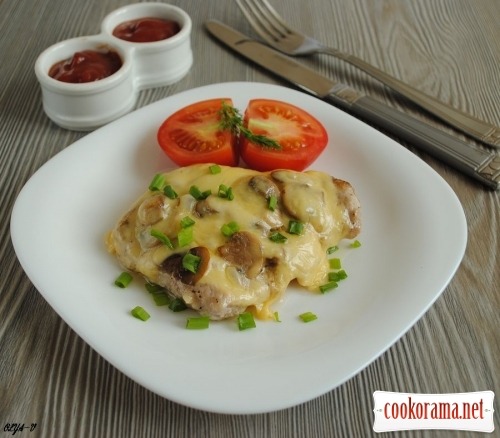 Preparation
Heat the oven at 200 degrees.
Beat off meat a little on both sides, wiyh the smooth side of the hammer.
Heat some oil on the pan, add salt and pepper to the chops, sprinkle with lemon juice, fru quickle at 2-3 sec from both sides. Put on the pan and add mushrooms.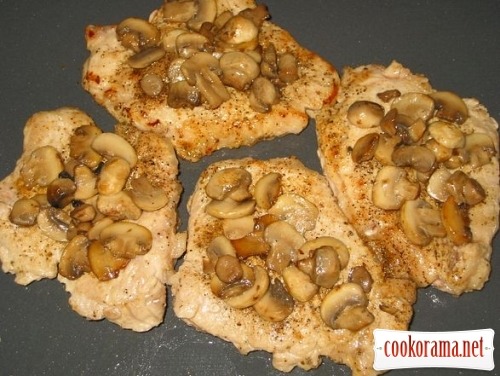 Cover with cheese.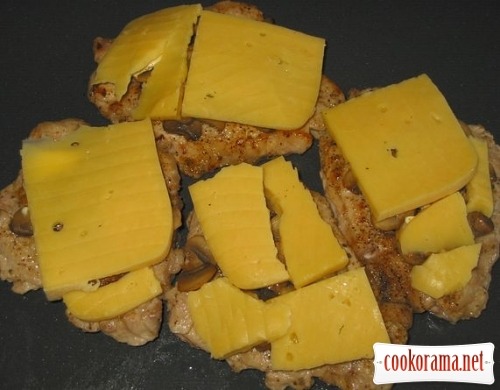 Put in the oven for 15 min.
Serve immediately, sprinkled with chopped green onions.
Bon Appetite!