Salad with tomatoes and chorizo (by Jamie Oliver)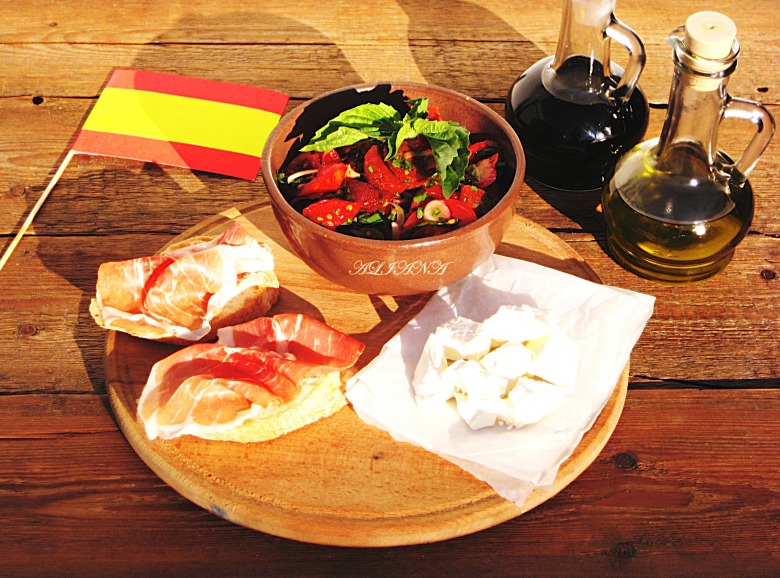 Ingridients
Ingridients
250 g.
4 шт.

onion (Jamie got shallots, and I Crimean)

1 шт.
0,5 bunch
0,5 bunch
2
60 g.

wine vinegar (Jamie took the white one, I - balsamic)

60 g.
for serving
70 g.
70 g.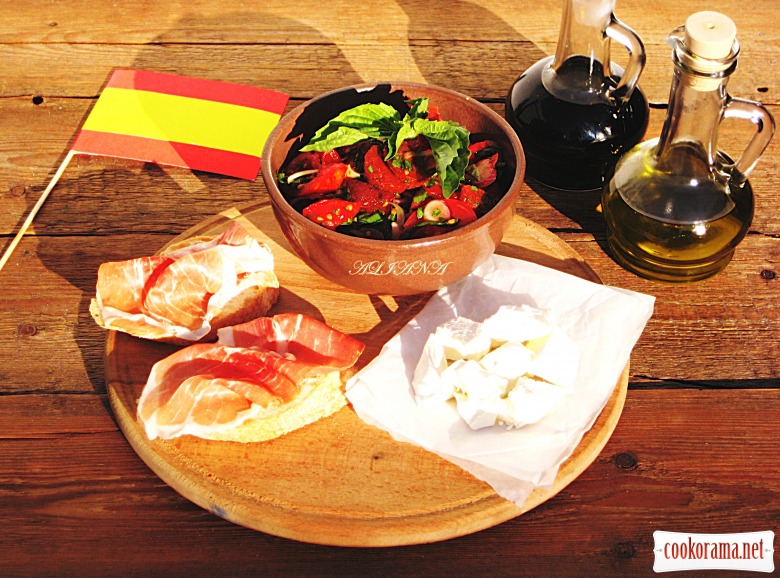 Actually I don`t like sausage

\ But when I saw this recipe in TV show I really liked it. Watching show with Jamie I already felt the taste of this salad. There is nothing special in it, but it is very tasty

You can add in it whatever you want… There is nothing to spoil it with!!! So I like it

Now recommend to you))) Thank you, Jamie!!!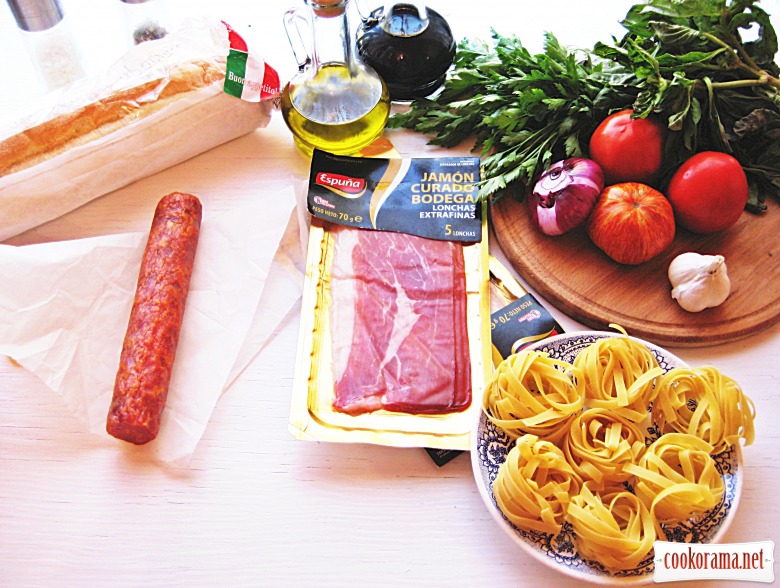 I gave you Jamie`s recipe but with small changes. But we love more with the addition of corn and dried tomatoes))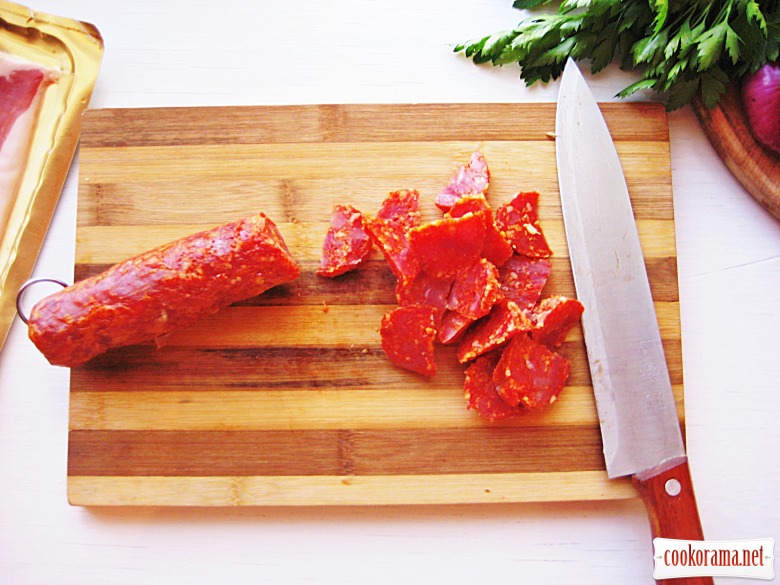 Preparation:
Slice sausage (large slices). Fry in olive oil until «crunching ». In 1 min before readiness, add sliced garlic and vinegar.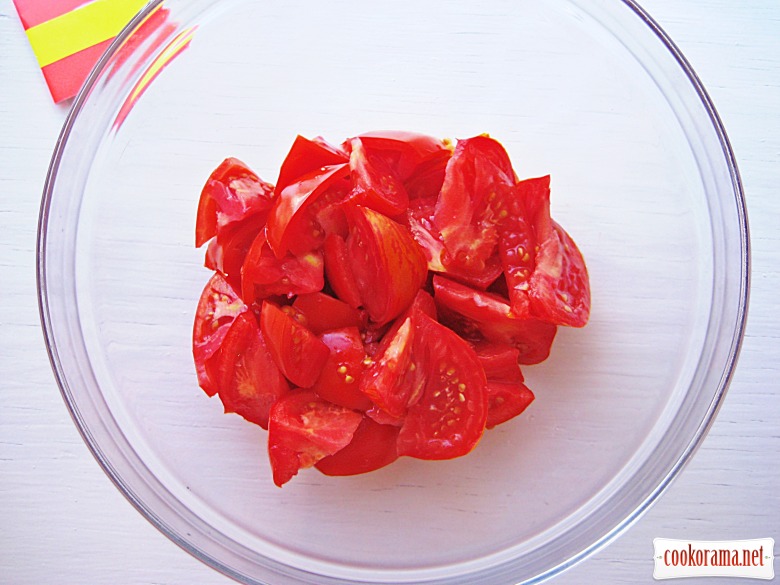 Slice big pieces of tomatoes. Add chopped onion, parsley and basil.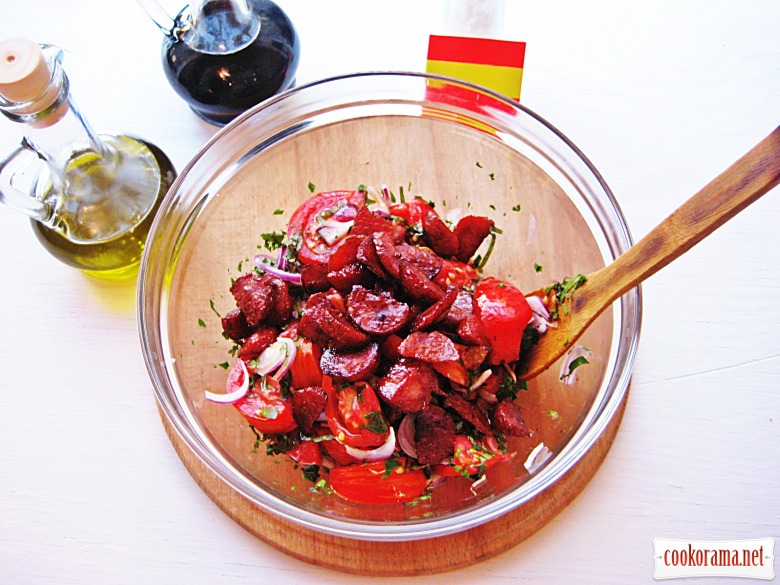 Add salt, pepper. Dress with formed oil (incredibly fragrant) after sausage frying. Add ruddy chorizo

and vinegar (to taste). Mix all. For serving cut ciabatta.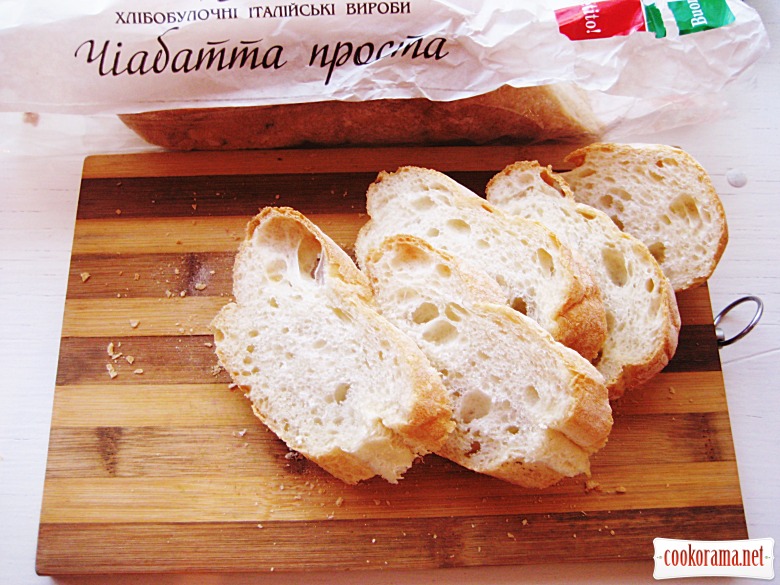 Top with ham. Mangle cheese… And I beg at the table)))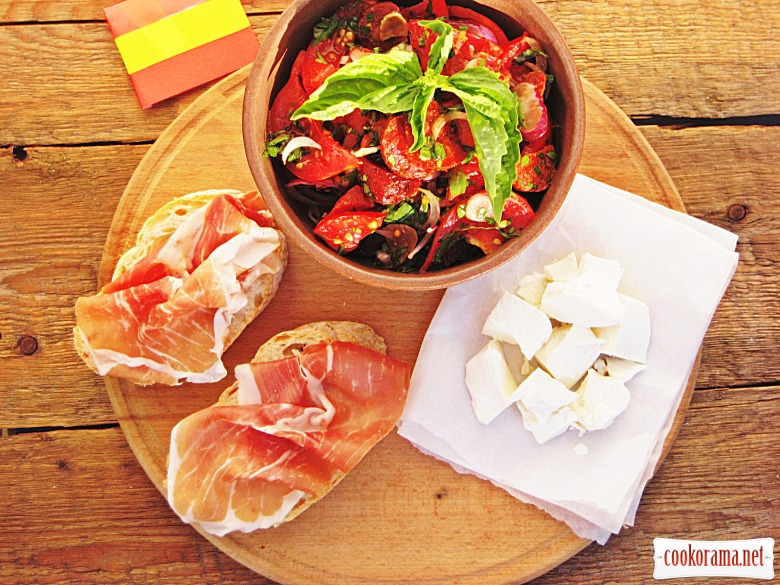 Р.S. if you`re interested watch Jamie`s adventure in Spain.
Top of recipe "Salad with tomatoes and chorizo (by Jamie Oliver)"