Spanish style salad with chorizo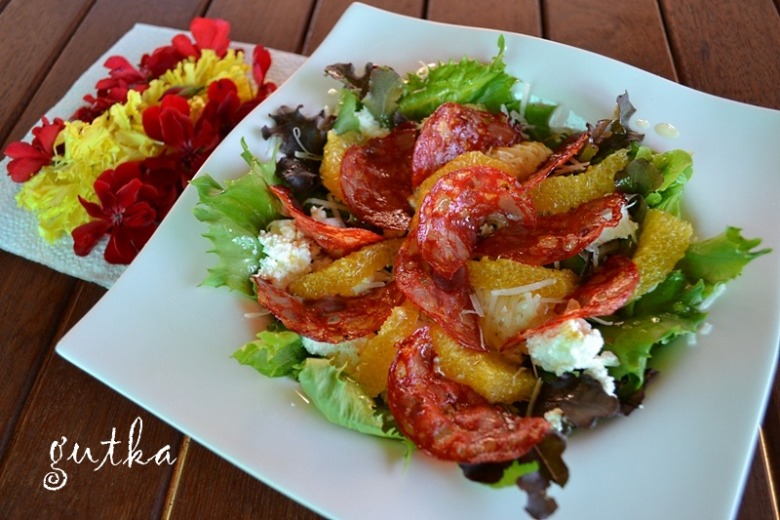 Ingridients
Ingridients
100 g.
2 шт.
40 g.
50 g.
Sauce:
60 g.
40 g.

white wine vinegar (lemon juice)

20 g.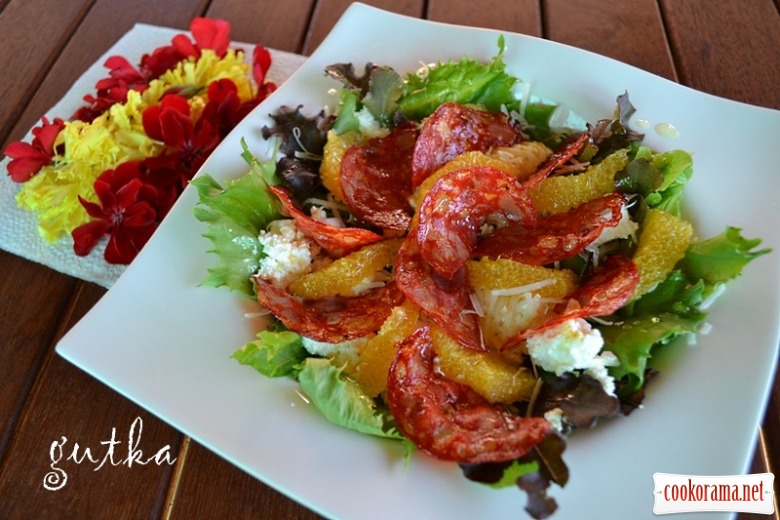 After reviewing many recipes and programs about Spanish cuisine, I've got a desire to prepare a salad with chorizo sausages. After trying several different combinations we liked the salad with crispy salad leaves, cheese, orange and chorizo​​, seasoned with a delicate sauce. I recommend — very tasty:

Preparation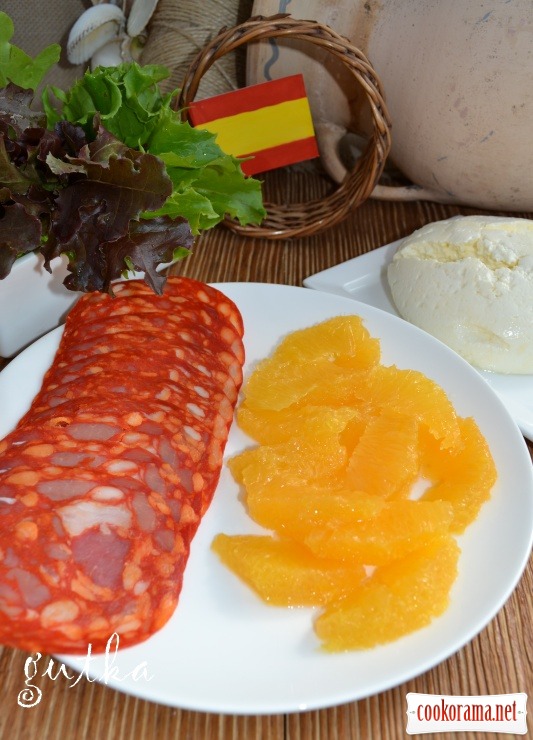 1. Peel orange and cut peeled for the same sized pieces, ​​slice chorizo very thinly.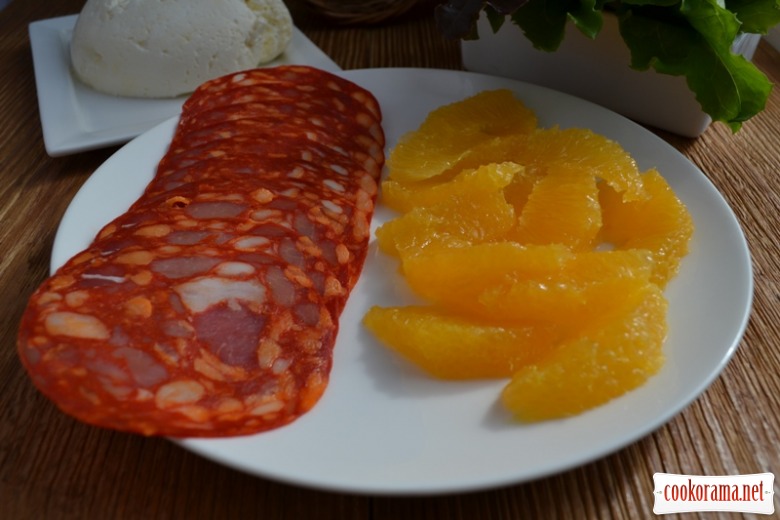 2. Salad leaves (best several kinds of salad),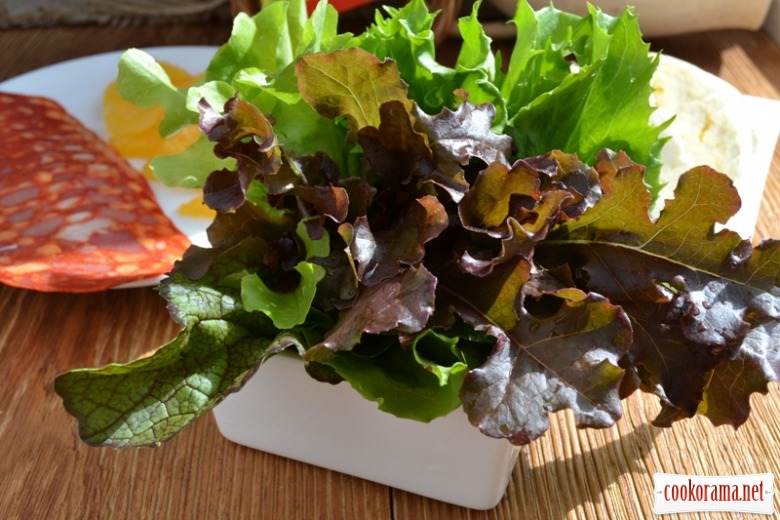 sever with hands and put on portion dishes.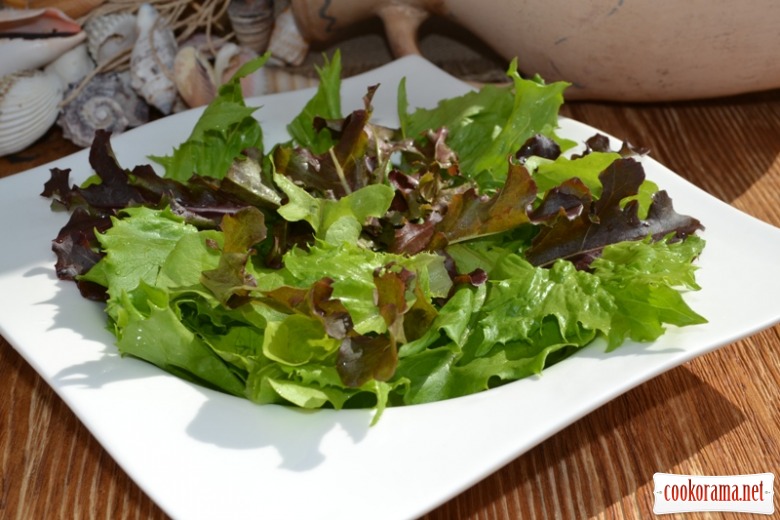 3. Lay out cheese on top, homemade (I've got from frozen sour milk, very gentle and delicate taste — well suited to this salad)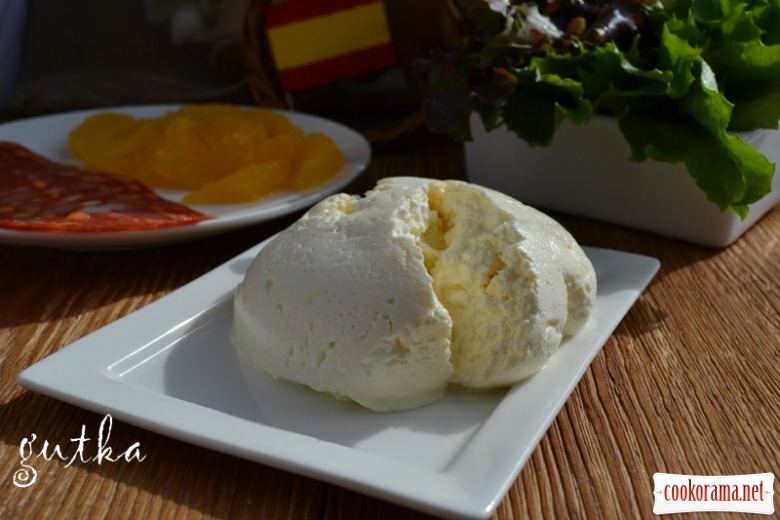 and grated parmesan.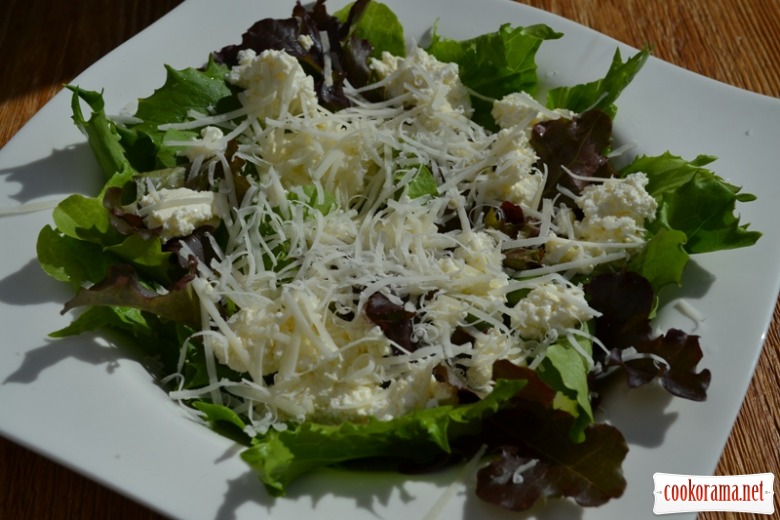 4. Lay out pieces of orange on cheese. Roast chorizo on a frying pan and, same, put on a salad.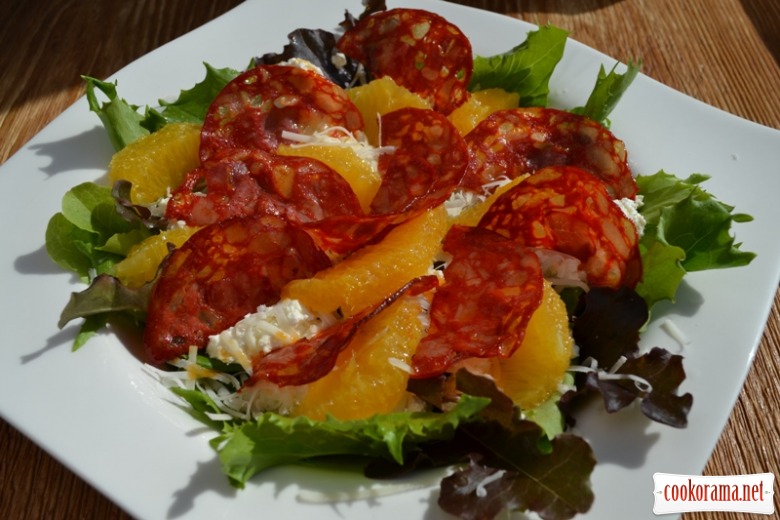 5. Prepare sauce, mixing all ingredients.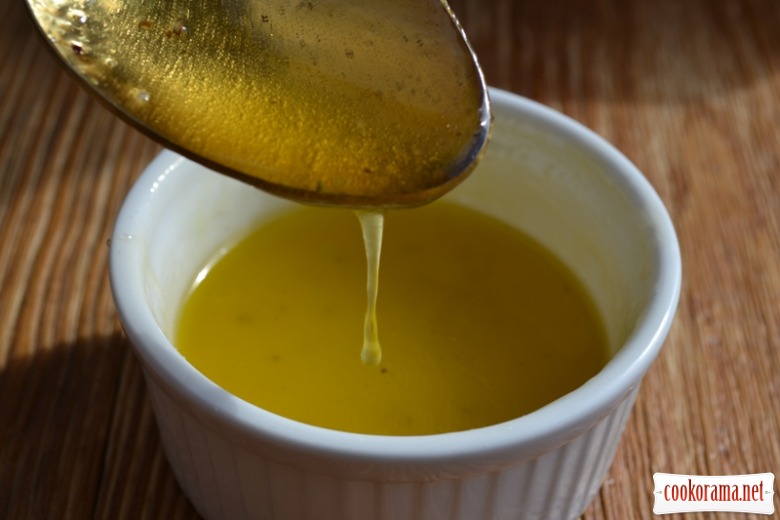 Pour salad with sauce and if you want, with formed fat in a frying pan. Serve salad with bread.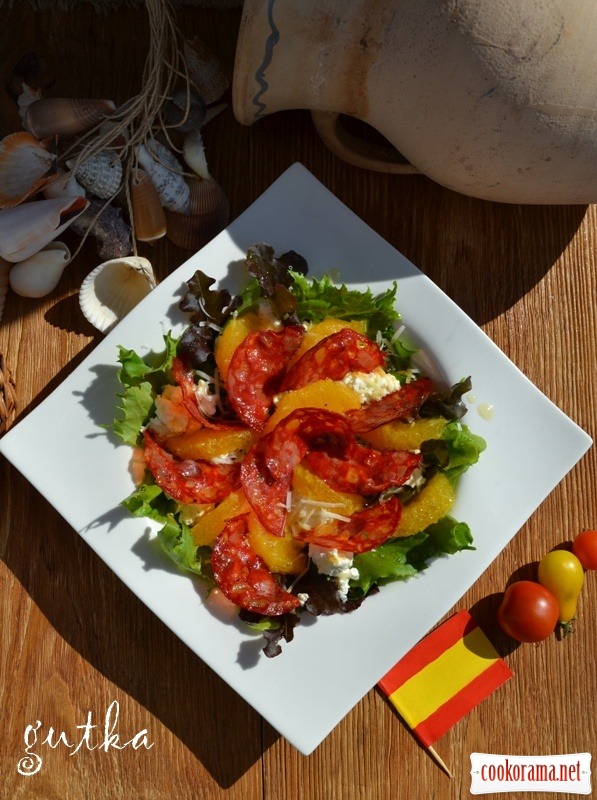 Bon appetite!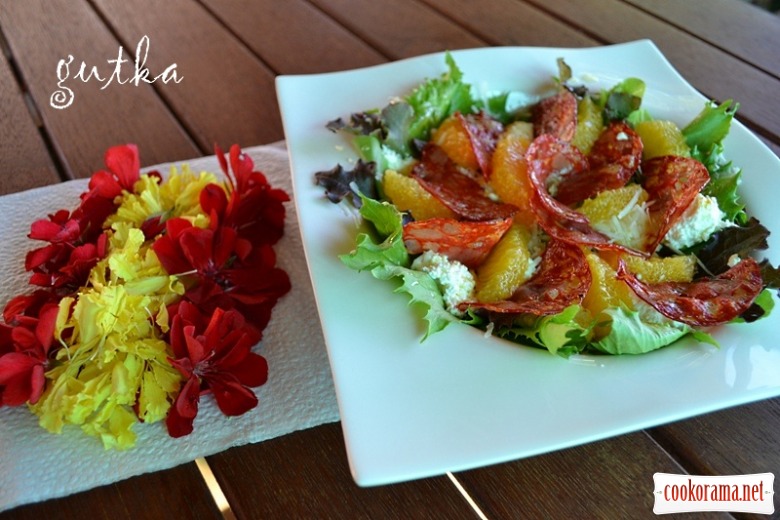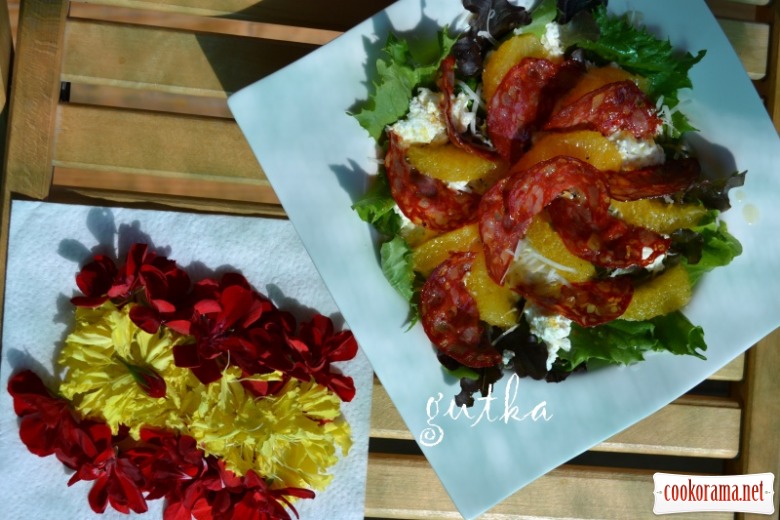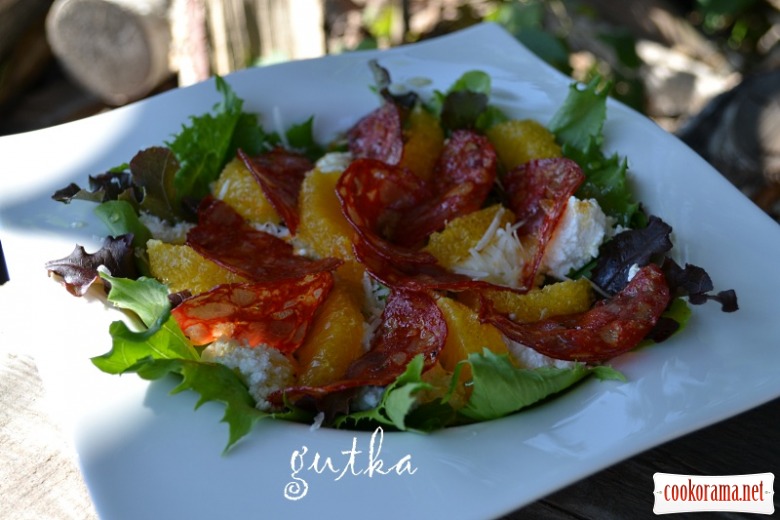 1163

17 August 2013, 15:50