Homemade marmalade "Citrus"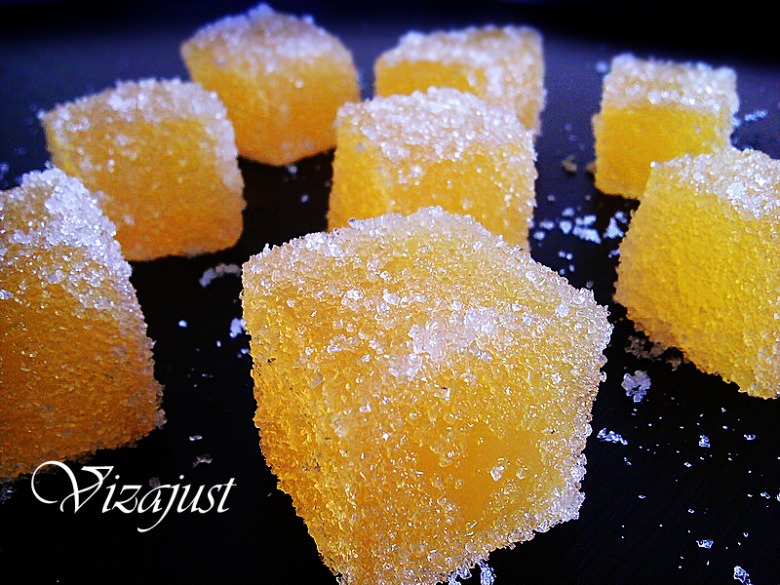 Ingridients
fruit juice (orange + lemon)

325 g.
20 g.
200 g.
20 g.
20 g.
Delicious and healthy dessert — home marmalade! No preservatives or dyes!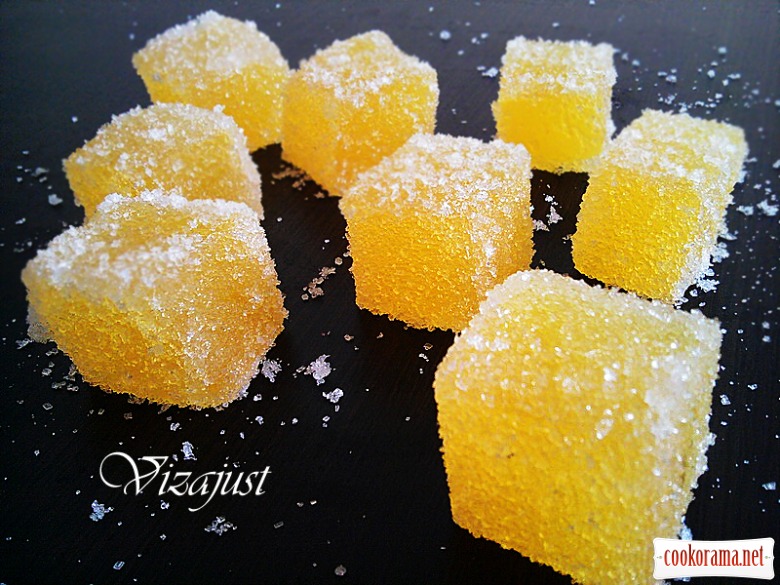 Preparation
— wash and dry fruit well, peel them.
— squeeze juice (I took 3 tangerines and one lemon).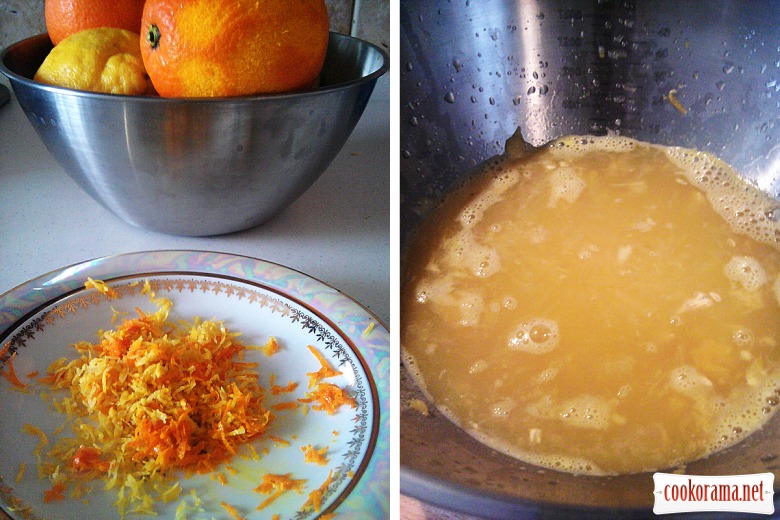 — with part of juice pour gelatin for swelling, and part mix with sugar and bring to boil on a low heat, stir until sugar dissolves, remove from heat.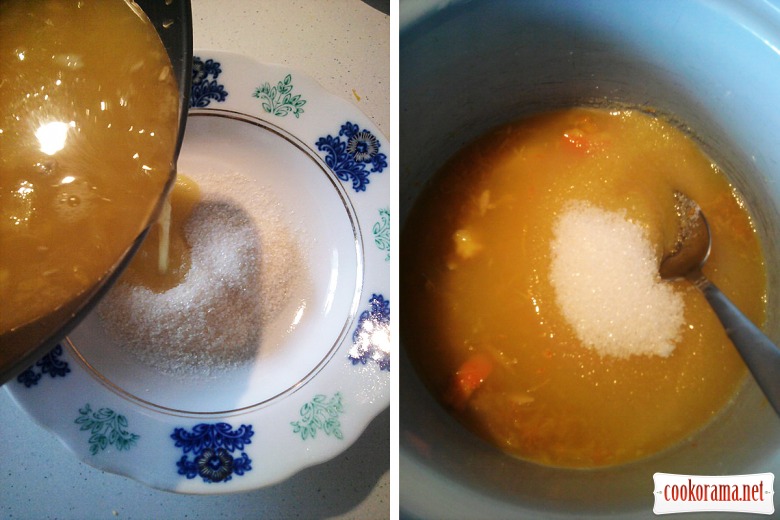 — add gelatin mass to hot, mix it, to dissolve gelatin completely.
— strain through a sieve and pour into a form, coveres with film or molds (for example, for sweets), put in the fridge for 6-10 hours.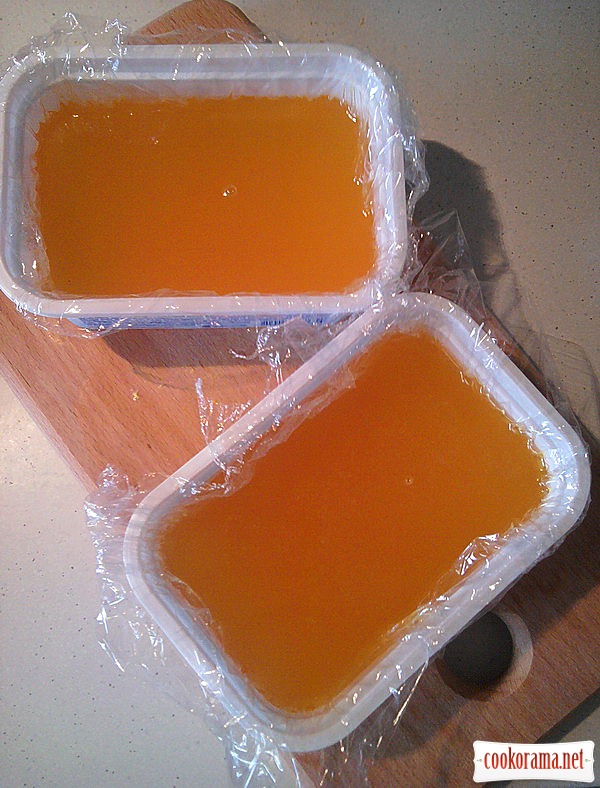 — slice ready marmalade and roll in sugar from all sides.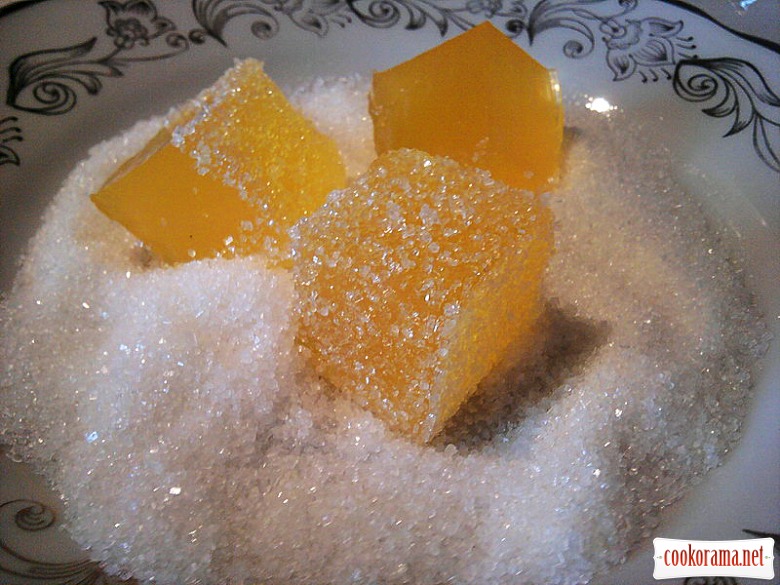 Try it!