Spicy apricot marmalade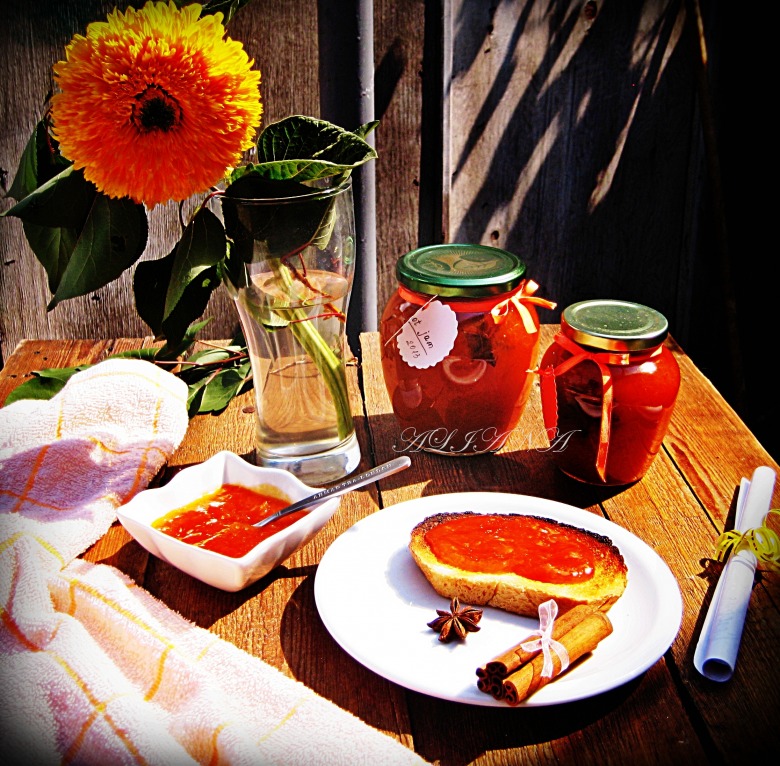 Ingridients
1,5 kg
700 g.
1 шт.
1 шт.
2 шт.
3 шт.

pink peppercorns (горошины)

5 шт.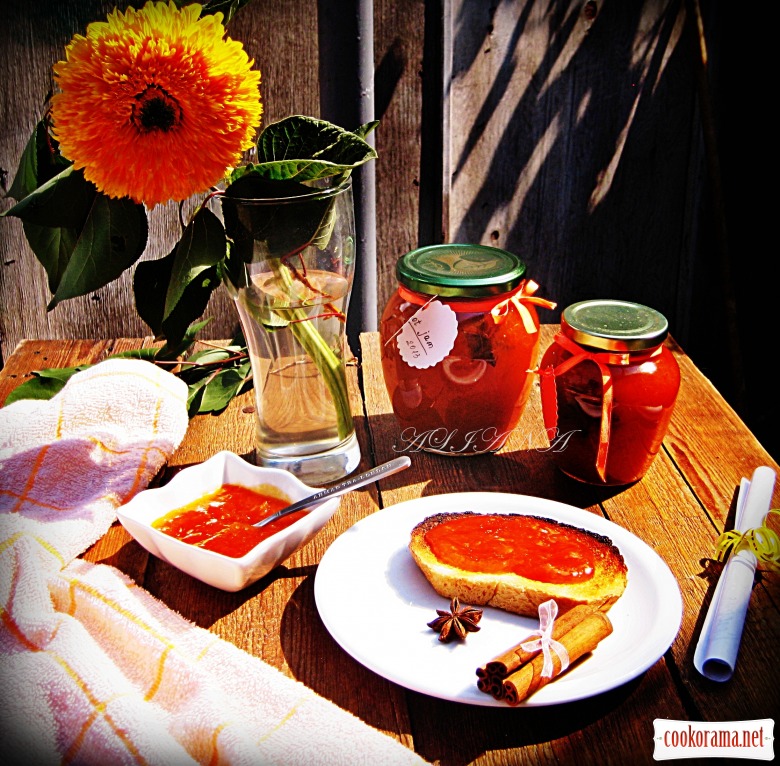 Friendly company, I'm with my family, friends, and family friends)) Gathered in the country house to prepare for winter)) Each took with itself vegetables or fruits. And began to cook. I cooked apricot marmalade and super sauce which will show you later. And now marmalade… Insanely delicious, aromatic… In the cold season, it brings to mind the summer sun with its color, and it will warm your soul in winter with spicy taste. Cooked for the first time, but it will remain favorite forever!


Preparation
Cut washed and dried apricots. Pour with sugar (I took a 50/50 brown and white), leave for a couple of hours (so they give juice). Peel zest from lemon and orange. Put apricots on fire, add spices (cinnamon, anise, pepper, zest). When boils add juice of orange and lemon, reduce heat. Boil stirring until thickened (about 40 min.). Five minutes before readiness I lightly punched it with blender (not removing from the heat). Разлить по стерилизованным банкам.
Р.S. At first glance, it seems that there is too many spices, but they absolutely do not overshadow the taste of apricots. It turns all very harmonious, with roasted toast and a cup of milk, mmmmm

.