Green snack bread with chicken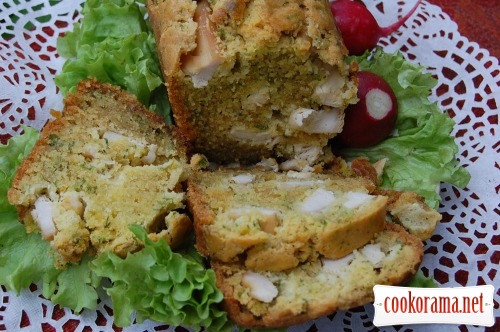 Ingridients
1 шт.
3 шт.
100 g.
0,3 glass
1 glass
1 glass
50 g.
1 tsp.
1 tsp.

Delicious and unusual snack baking. Looks very good on table. Always is interested by guests

Preparation
Mix eggs with flour, salt, sour cream, semolina, oil, powder for cookies. Mix with chopped greens:
Cut brisket in long strips and fry in oil from both sides:
Spread one by one layers of dough in long form for cakes, and on them -chicken:
Bake for 30 min at 200℃:
Bon Appetite!