Bread "Zigzag of Luck"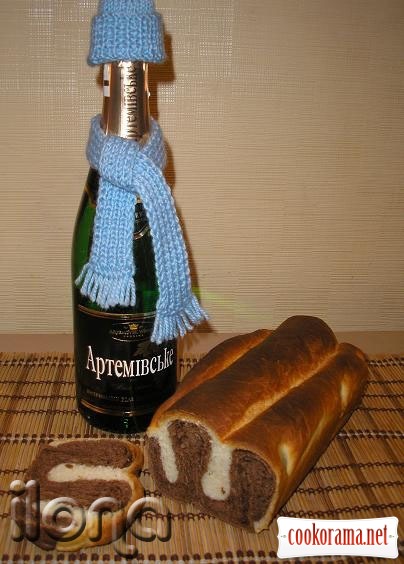 Ingridients
40 g.
300 ml
1 spoon
1 tsp.
4 glass
2 spoon
3 spoon

Bread based on baking by Lesya.

Preparation
Heat milk, add in it sugar and yeast. Leave for 30 min.
Mix flour with salt. Add flour in oil and milk with yeast. Knead dough. Divide dough in 2 equal parts. Add cocoa in one part, knead well.
Let it stand for 1-1.5 hour covered with towel.
Next roll dough separately in layers. Put one dough on another.
And then fold dough into harmonica and put in form. Let it stand for an hour.
Bake at 200 C for 30 min.
695

04 January 2011, 08:08