Strawberry-ricotta dessert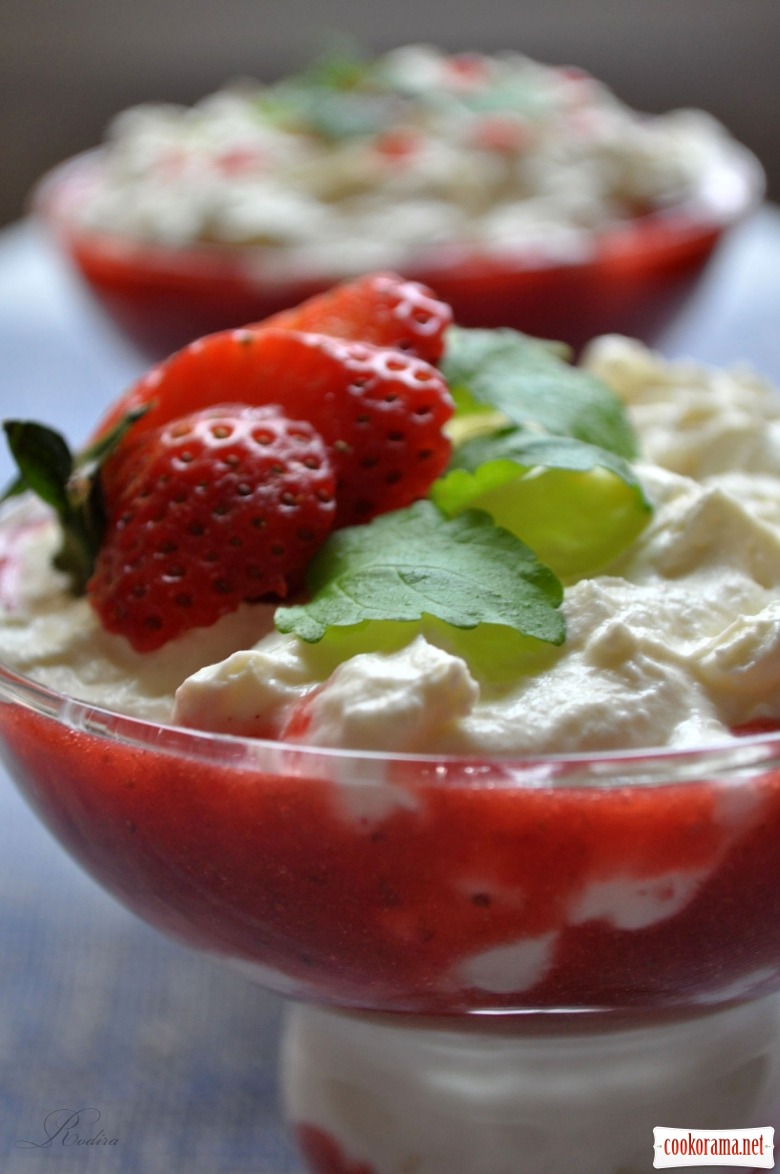 Ingridients
200 g.
200 g.
100 ml
50 g.
All the same question: where to attach ricotta? And the second: where to attach tasteless strawberries?

The answer is — make a dessert — in any combination they are good.

Previously I published lavender- ricotta dessert, now will be less exotic but no less tasty dessert with ricotta — strawberry- ricotta.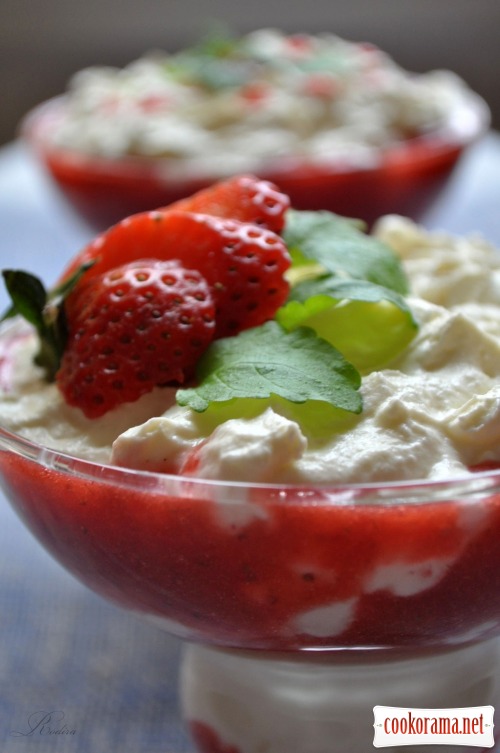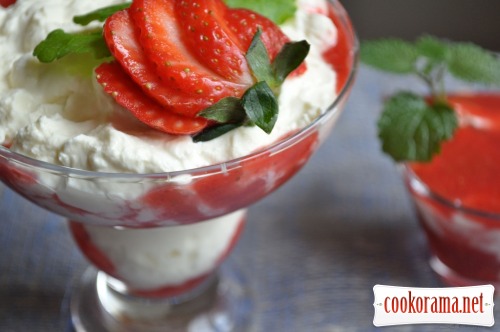 Preparation
Mix cream with sugar, add ricotta and mix once again into smooth mass.
  Grind strawberry into puree (I used blender), leaving some berries for decor.
  Put in cream bowls layer of шар strawberry puree, then layer of mixed cream- ricotta mass, then strawberry puree, again layer of cream- ricotta mass.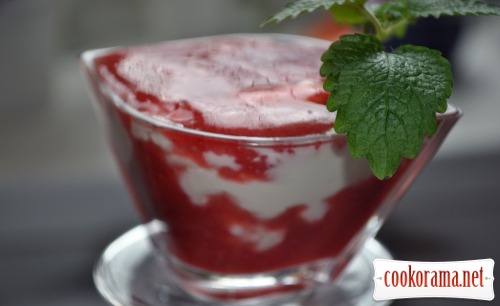 Decorate top with strawberry and mint.
Cool before serving not less than 30 min.
* Frozen berries can be put in blender in such state without defrosting.
** DO not mix cream again, otherwise you`ll get butter.
Your dessert is ready!!!
Source
Bon Appetite!!!