Dessert "Strawberry shock"
Ingridients
500 g.
40 g.
100 g.
50 g.
120 g.
10 g.

ground mixture of peppers

50 g.
50 g.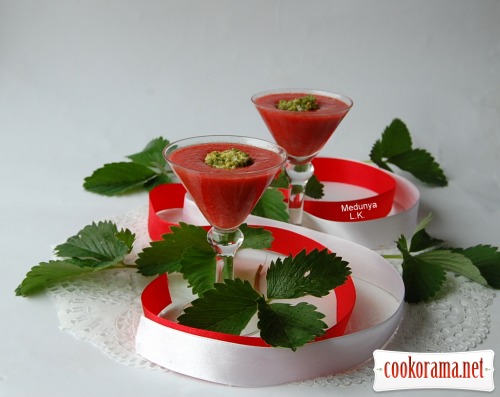 This is such an amazing dessert on structure. Combination of products is strange. Bit it`s TASTY!

Preparation
Mix sour cream, cheese, vanilla sugar and 2 tbsp of sugar till smooth mass. Put in the fridge for 45 min for better hardening.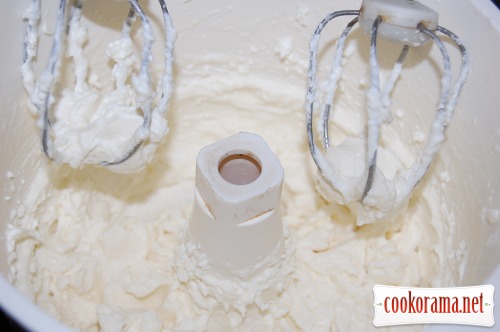 With a help of spoon take cheese mass and roll in crumbled cookies (I had spinach cookies).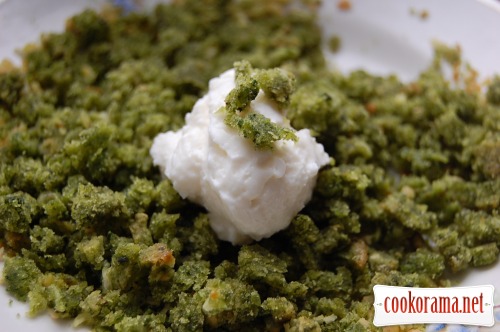 Mix strawberry with sugar, cognac, oil, pepper.
Pour strawberry mass in glass and put the prepared ball on the top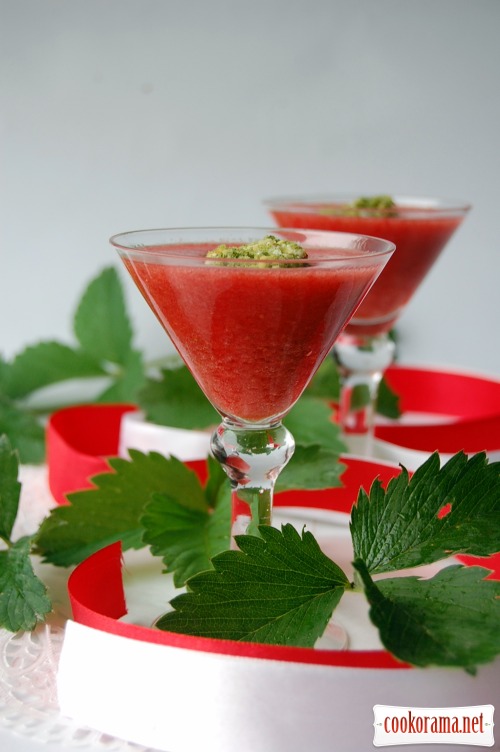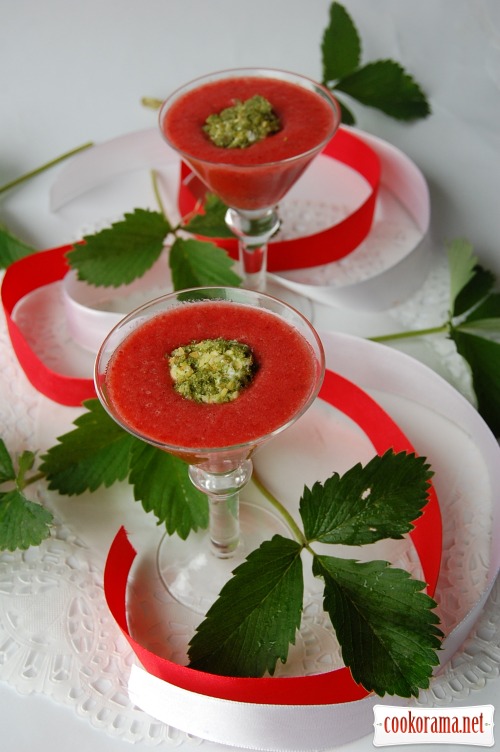 I understand for what is pepper, but as for oil I don`t… Tasty

Bon appetite!