Strawberry marshmallow "Tenderness"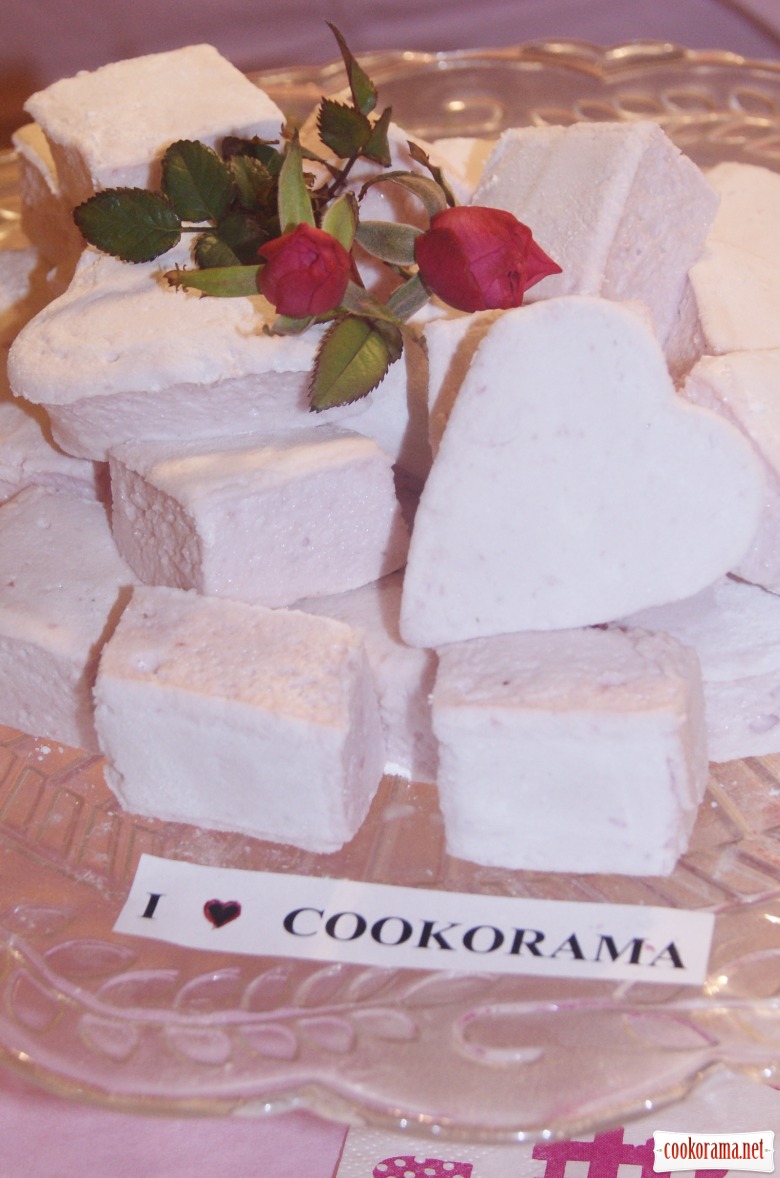 Ingridients
270 g.
38 g.
75 ml
3 шт.
75 g.
2 spoon
1,5 spoon
11 g.
1 spoon
1 spoon
In Anglo-lingual website this dessert was named zephyr, but I took it upon myself, call it marshmallow, though, it is much softer and airier than last! Whatever it was, the dessert turned out really tasty and was quickly eaten! I really enjoyed the combination of melted piece of marshmallow and hot chocolate, in my opinion, in cold winter evening is just what we need!!!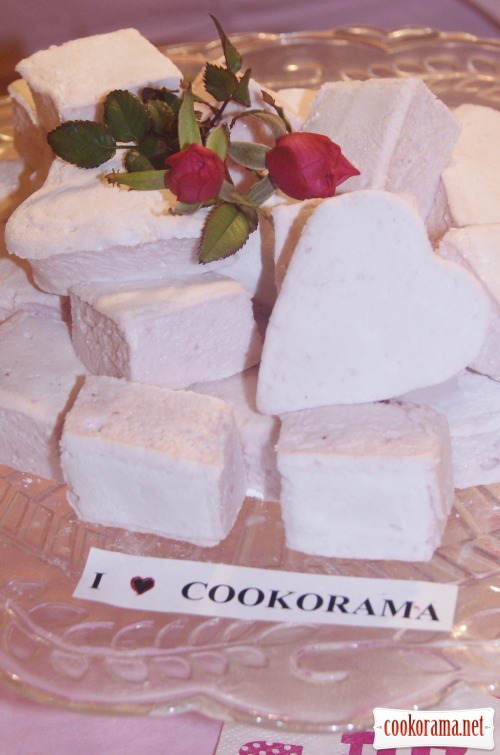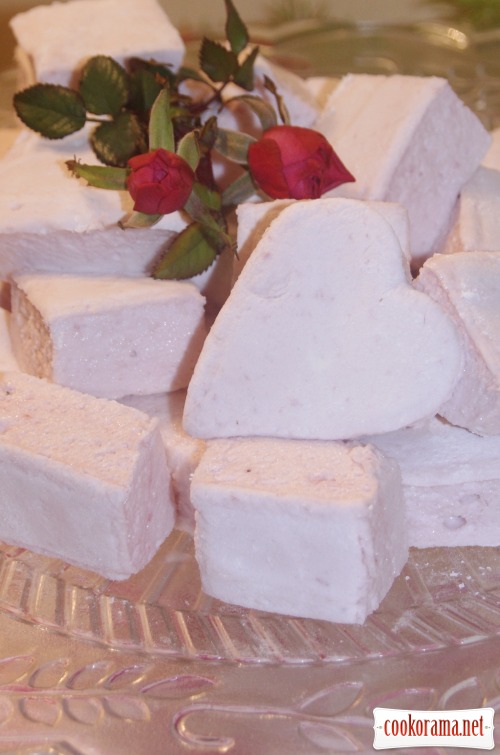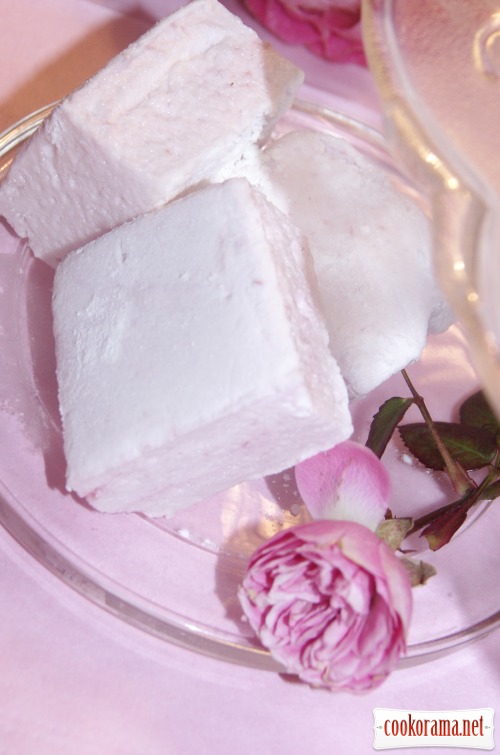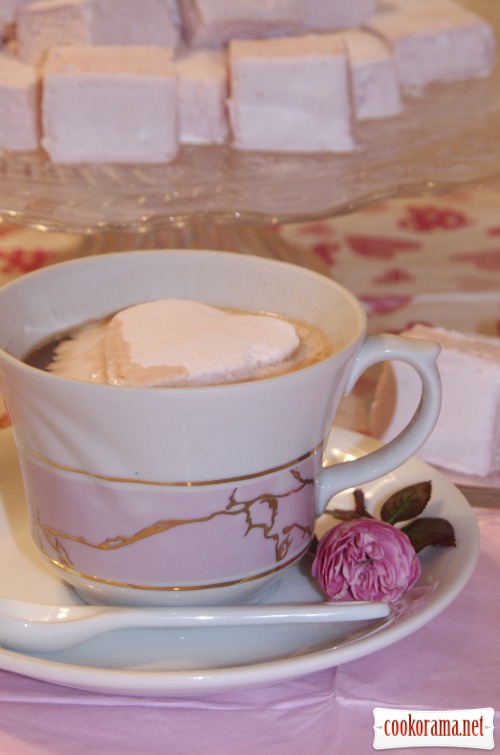 Preparation
Soak gelatin in cold water.
Wash strawberries and dry (defrost).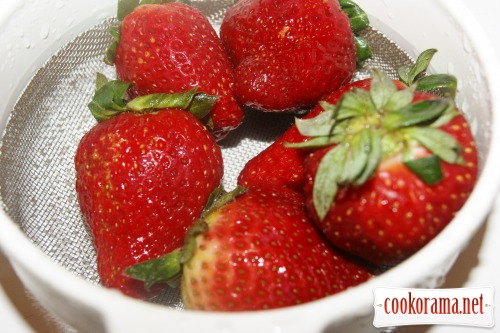 Grind in blender into puree and rub through a sieve.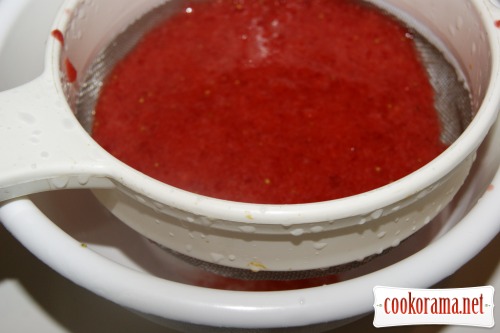 Put sugar, glucose and water in a saucepan, stir and put to cook over medium heat stirring constantly, when the syrup reaches 116-118 ℃ remove from heat.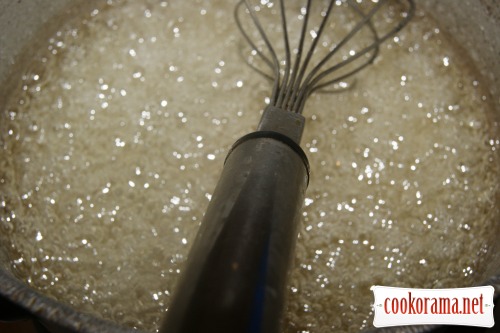 If you do not have thermometer, boil syrup due to method of soft ball, dropping a drop on the saucer and cooling it, check by hands.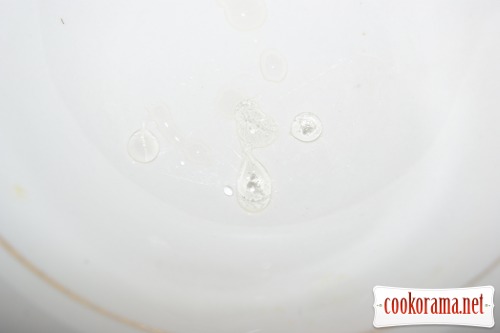 Simultaneously mix egg whites with sugar into fluffy foam.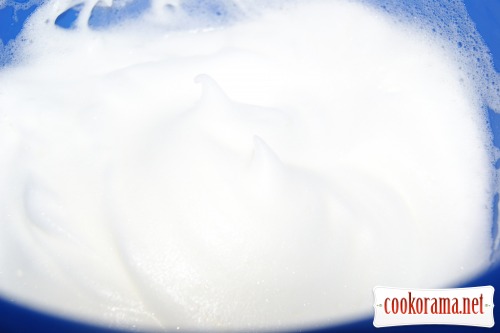 Constantly whisking whites add a thin stream of hot syrup.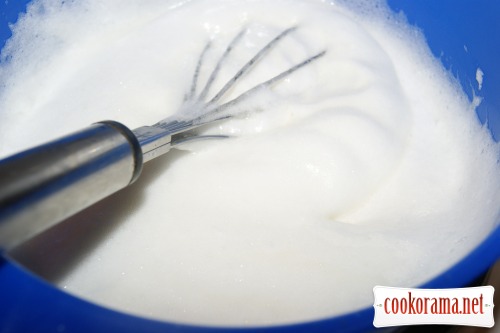 Mix into stable and smooth peaks.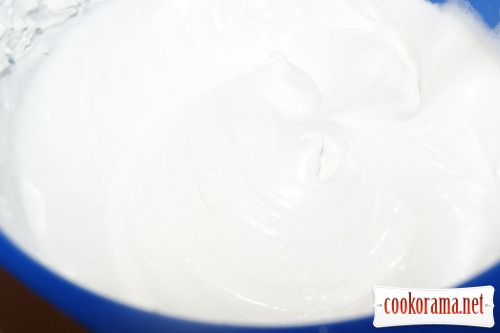 Add squeezed gelatin and stir well.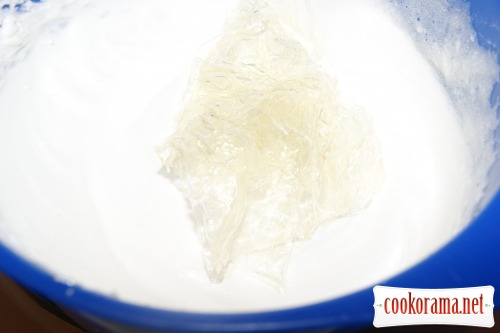 Next, add in three steps strawberry puree, flower water and lemon juice.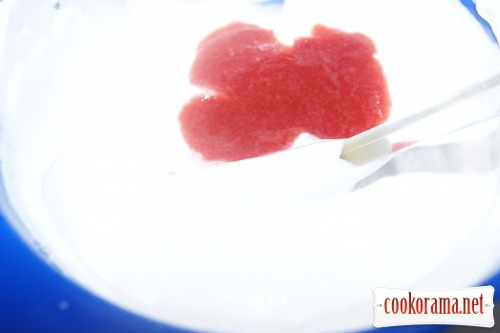 Stir with spatula well.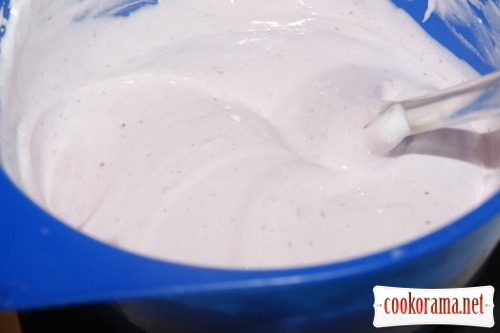 Pour in form and put in dry cold place for 10-12 h.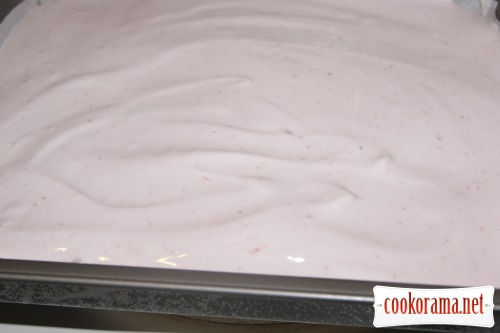 Top with mixture of sugar powder and starch, remove marshmallow from from and paper, dice at 3 х 3 сm with dry hot knife.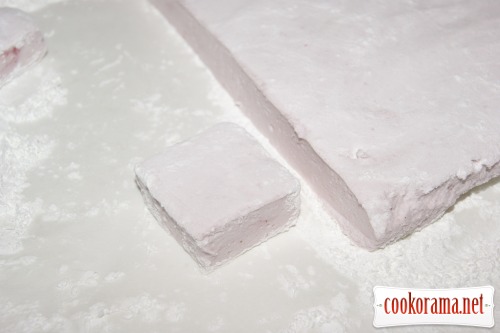 Roll in starch-sugar mixture and enjoy!