Marshmallow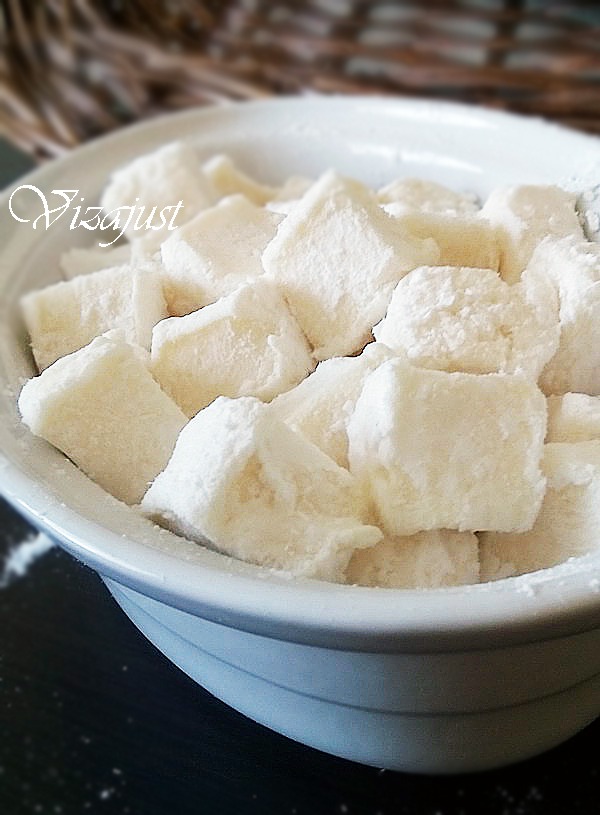 Ingridients
Ingridients

sugar syrup (invert or corn)

160 g.
30 g.
400 g.
200 g.
10 g.
Invert syrup
175 g.
75 g.
20 g.
Sprinkling
Wonderful, airy, gentle «clouds» savor you very well! They are also called marshmallows)))

Preparation
At first prepare invert syrup:
This amount of ingredients presented for one portion, but you should cook a couple of servings at once, because you`ll cook them again, for sure))) And syrup is stored well)))
— pour sugar in saucepan with thick bottom, add water and lemon juice.
— boil, cover tightly with a lid and cook over low heat for 45 minutes.
— cool a bit, add soda dissolved in dessert spoon of water, stir it.
— foam appears, but about in 10-15 min syrup is ready.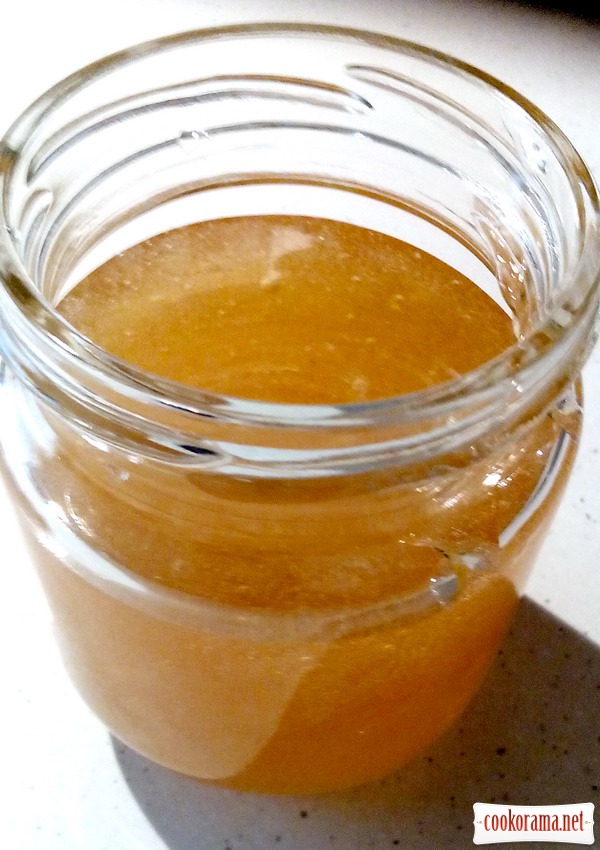 Marshmallow preparation:
— pour gelatin with water (100 g) and let it swell.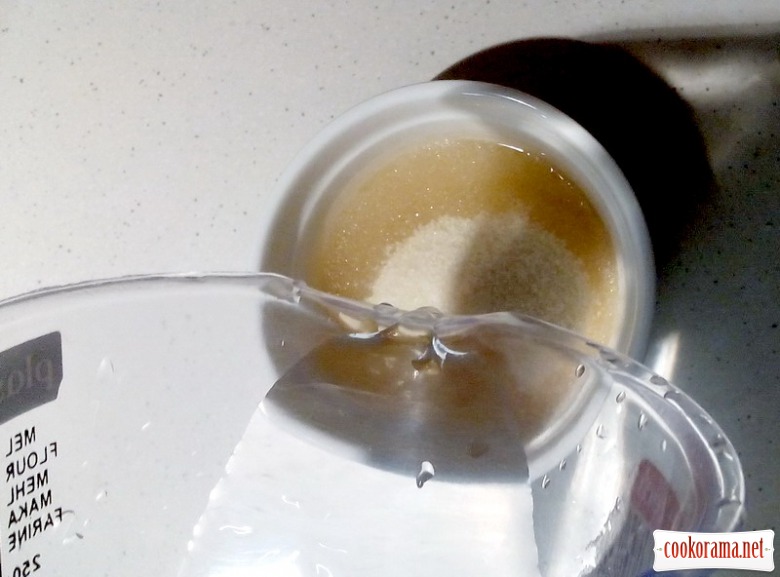 — mix in saucepan sugar, syrup, salt and water (100 g).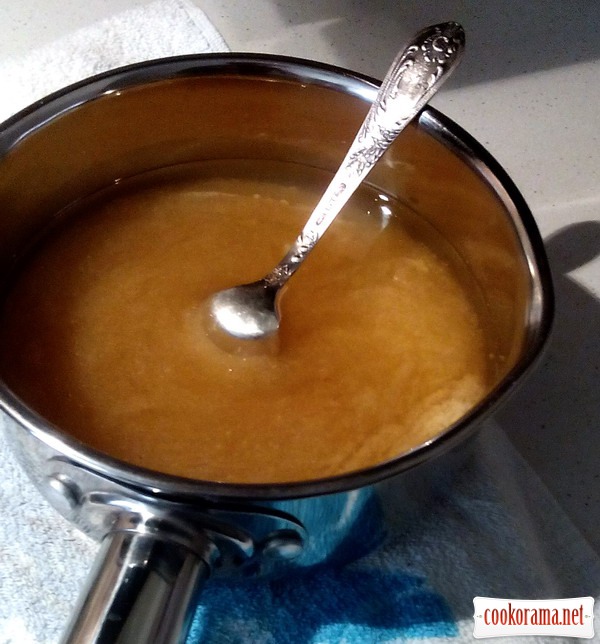 — stirring, bring to a boil, boil over low heat at 110℃ (if you have not thermometer, for about 8 min).
— prepare form, cover with parchment, pour with starch generously.
— you can melt gelatin over cooking syrup (which swelled).
***do not boil!!! maximum to 60℃.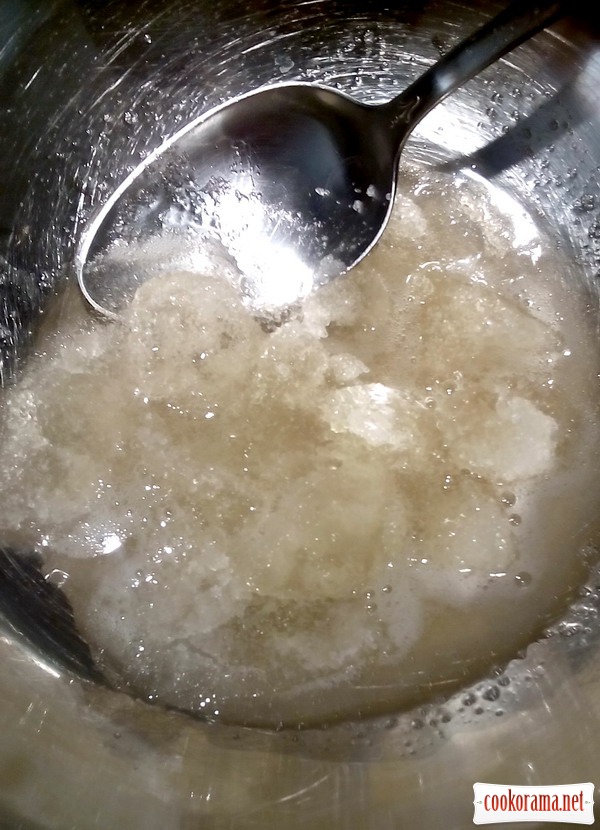 — when syrup is ready, start at low speed to mix melted gelatin, pouring hot syrup (not on the whisk).
— gradually increase the speed to the maximum.
— when the mass will increase in volume, add vanilla essence and whisk for about 15 minutes till mass become loose and tight.
— immediately shift mass on prepared pan.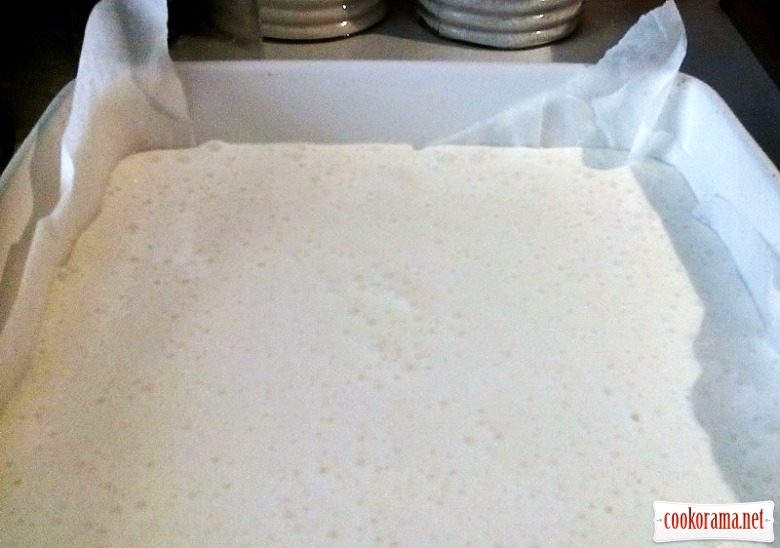 — leave at room temperature overnight (at least for 6 h).
Spread ready layer on sprinkled surface, sprinkle top well too.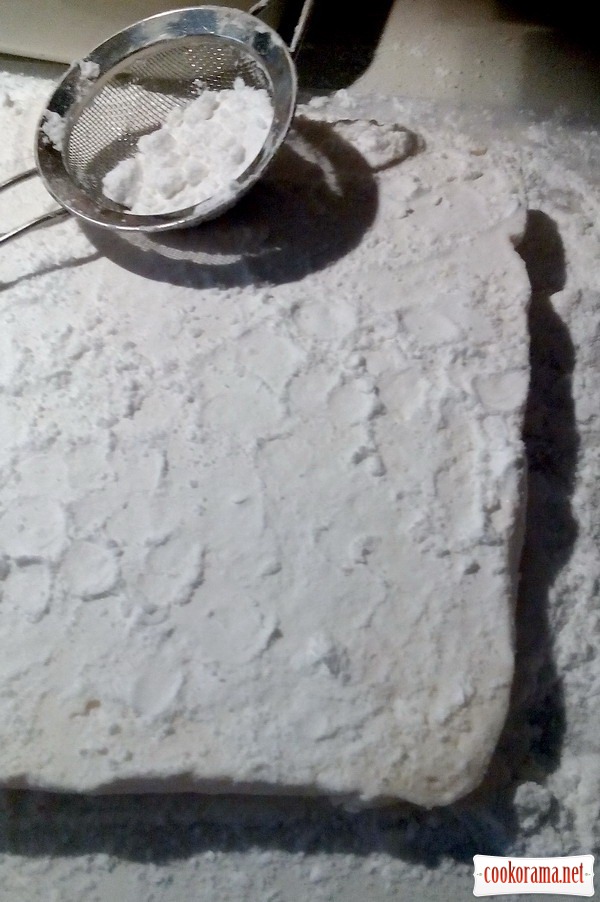 Cut with big knife, and roll in mixture of starch and powder.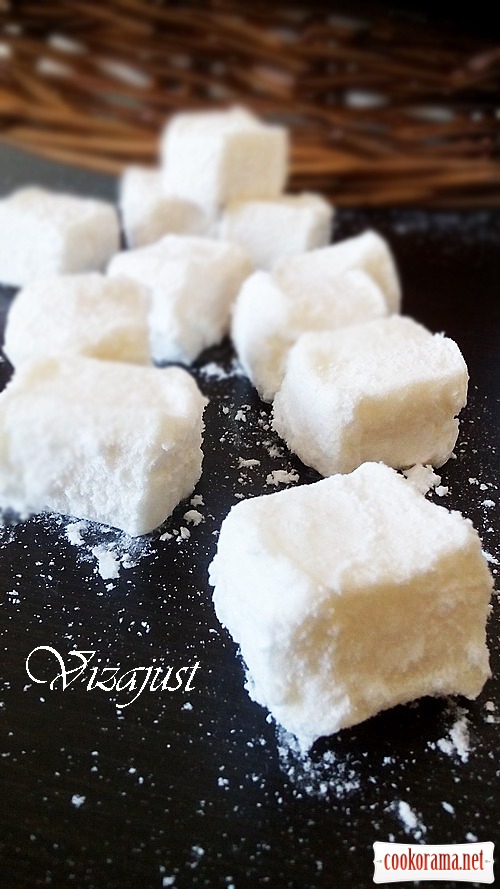 Store in tightly closed containers.
That`s all, marshmallows are ready!!! You can add them in hot cocoa or eat alone)))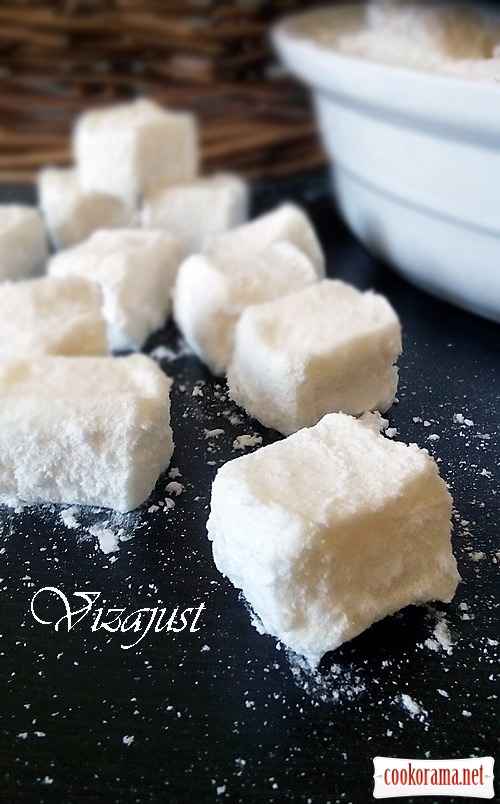 Bon Appetite!
960

27 October 2014, 14:42