Parfait with lemon curd and orange meringue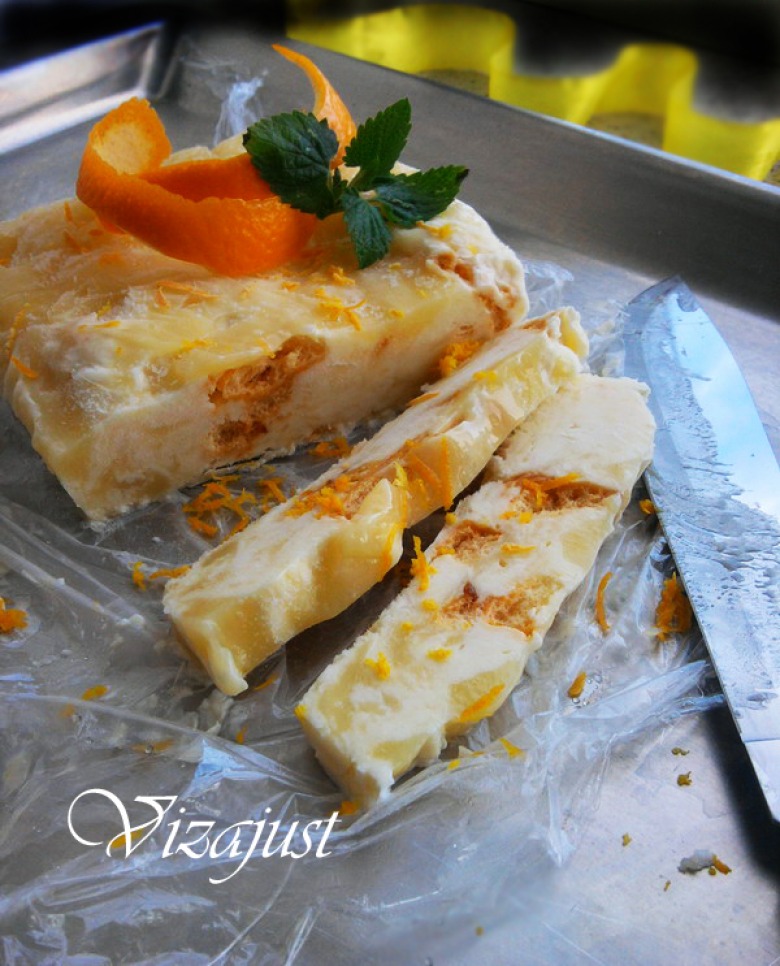 Ingridients
4 шт.
200 g.
100 g.
3 шт.
1 шт.
500 g.
1 шт.
100 g.
The recipe is from book by Nigel Slater… parfait with beautiful lemon cream of sun color, with crispy meringue and orange peel!!! Taste of this dessert is incredible!!!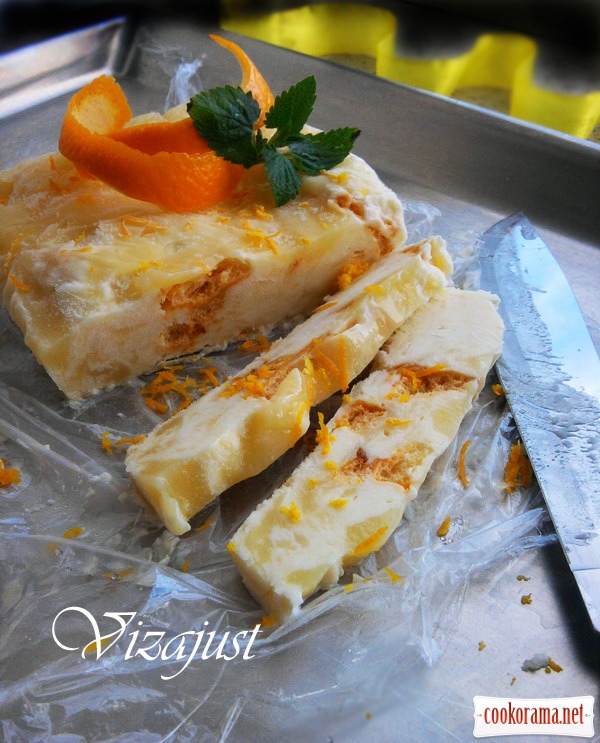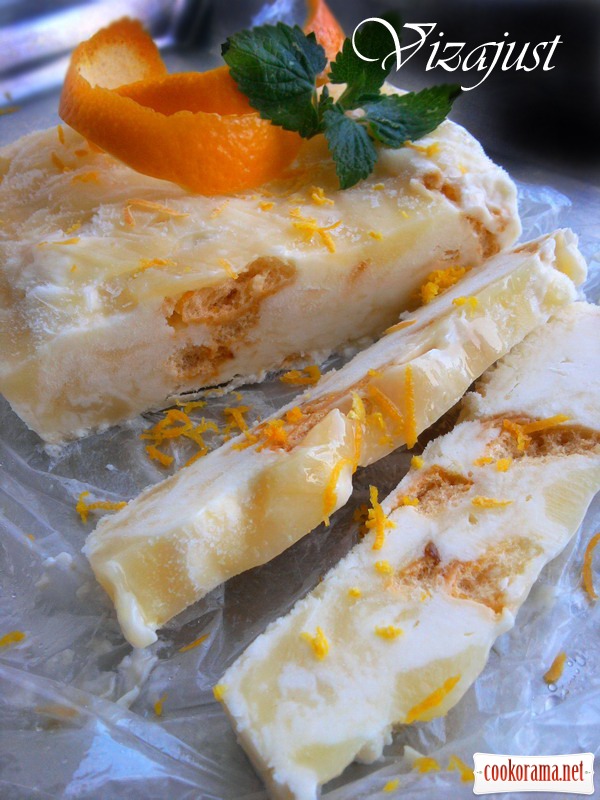 Preparation
— peel washed lemons.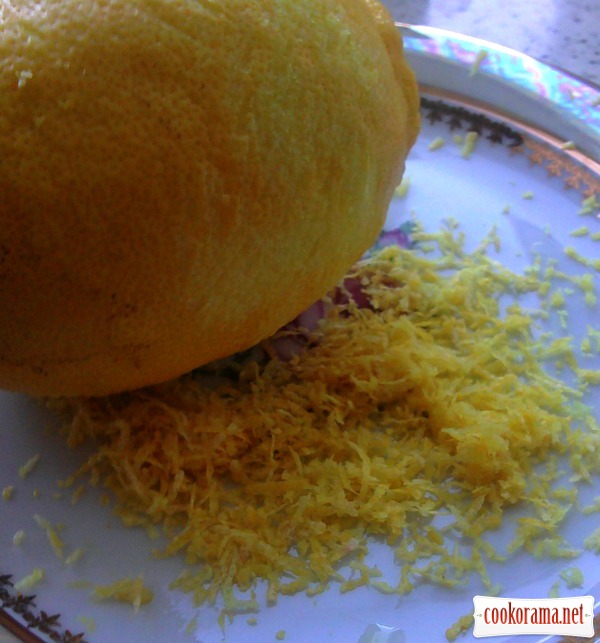 — squeeze juice from them.
— mix in bowl lemon peel, lemon juice, sugar and butter.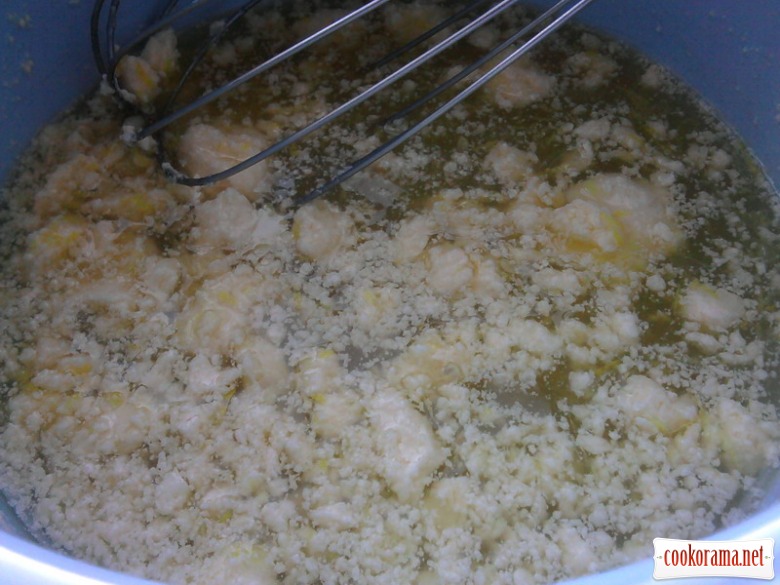 — put this dish on water bath (bottom should not touch water) and whisk to melt butter.
— separately slightly mix with fork eggs and yolk, pour into lemon mixture and stirring boil on a water bath till thickness (as custard).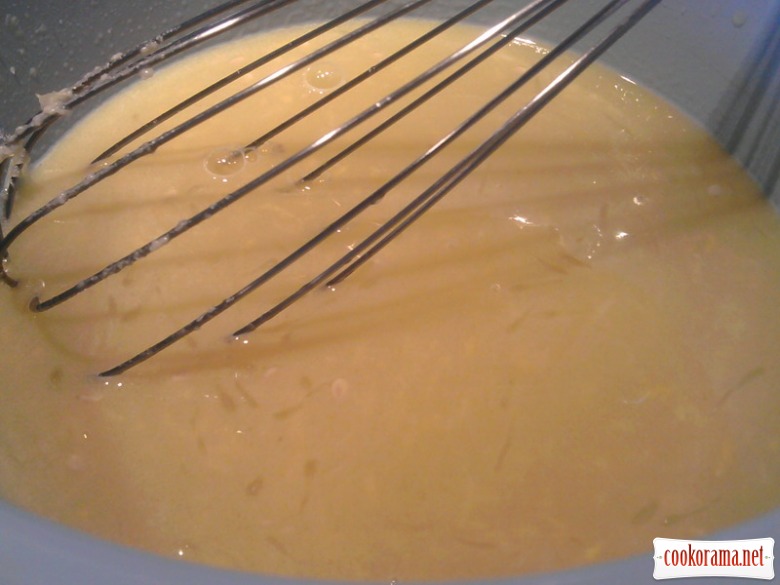 — pour into plate or jar and let it cool.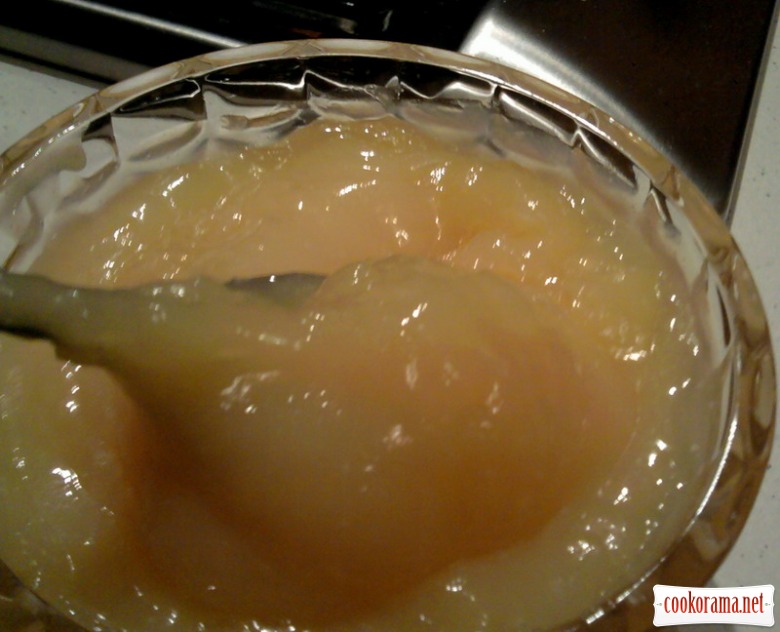 ***eggs, I used didn`t have bright yellow yolk ((((
Preparation of meringue:
— mix remained white in foam, at the end add spoons of powder.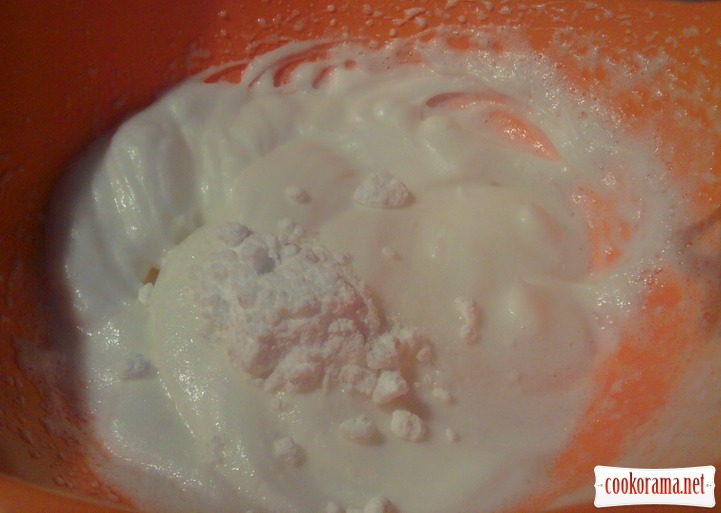 — with the last spoon add orange peel.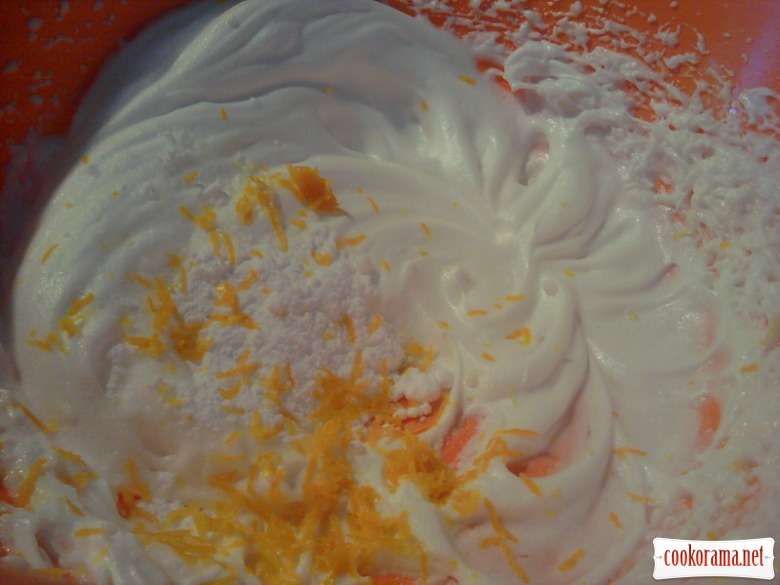 — spread with spoon on covered with baking paper pan and bake at 100 C, till they get «dry».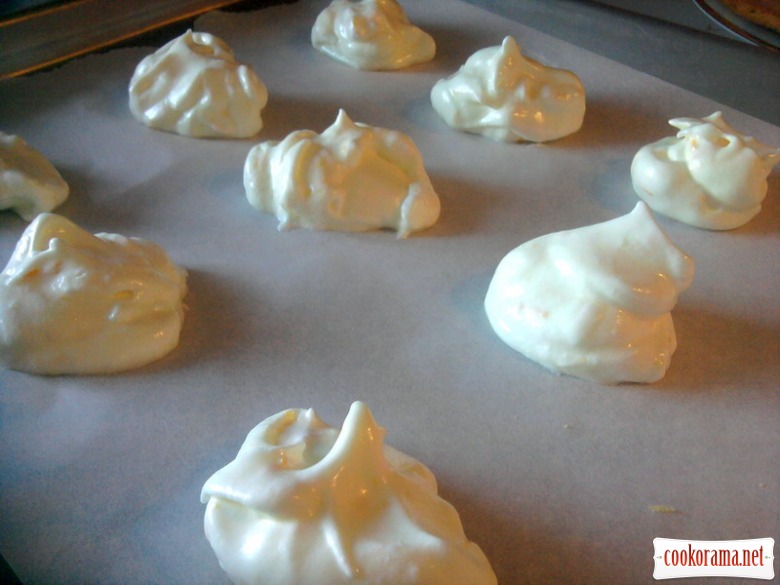 ***mine got burnt a little, because I set timer, maybe selected to much time

Preparation of parfait:
— add pieces of orange meringue to mixed cream, lemon curd and mix a little, to get so called marble strips with cream and white cream
— spread in metal form (I covered it with film) and in the freezer.
— cut ready parfait with knife and sprinkle with orange peel.