Mousse "Pink cloud"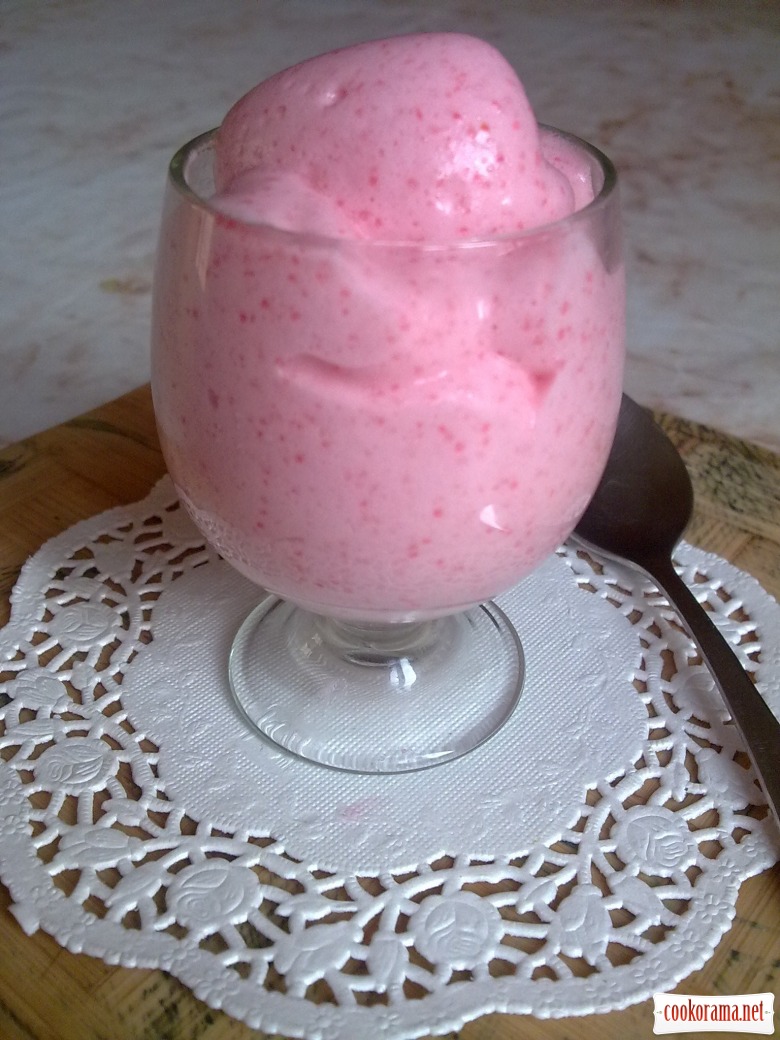 Ingridients
1 glass
0,3 glass
1 glass
3 glass
5 g.
Such gentle cloud!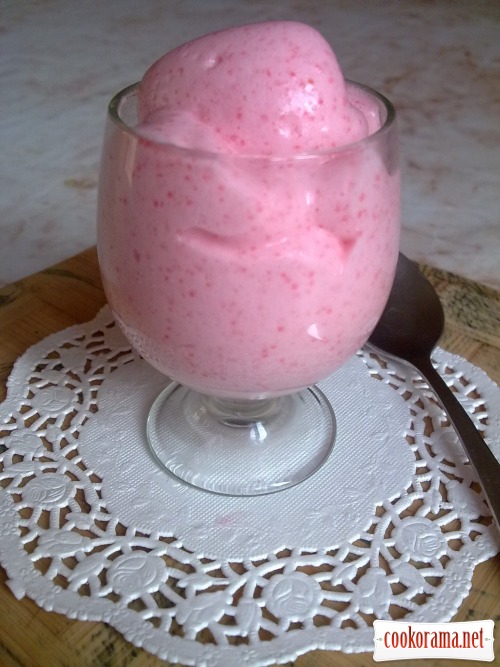 Preparation
Wash and grind cranberries,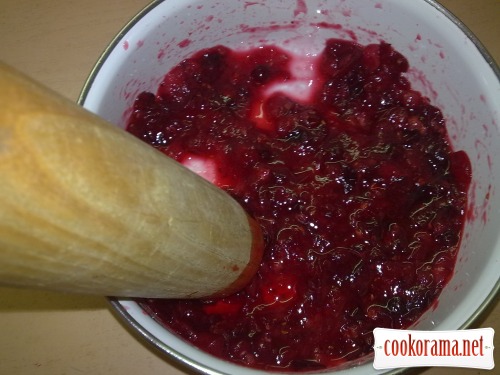 add 0,5 gl of hot water,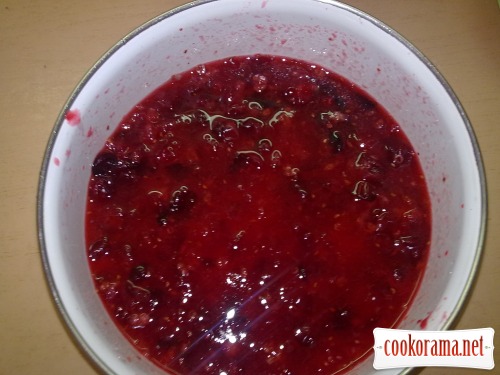 drain and leave.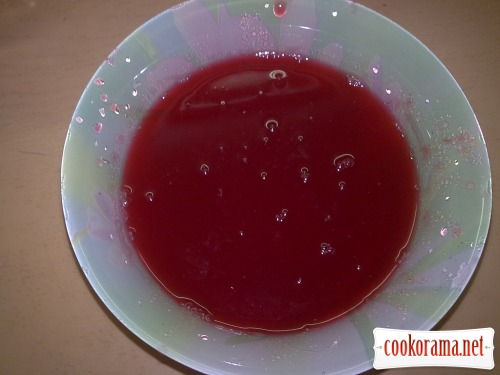 Pour ground cranberries with rest of water,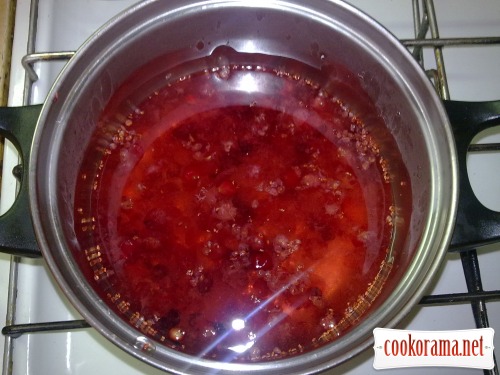 Boil for a few minutes and strain.
Slowly pour in broth semolina, constantly stirring.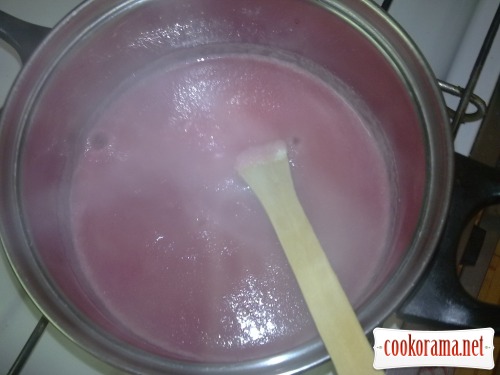 Boil for 5 min.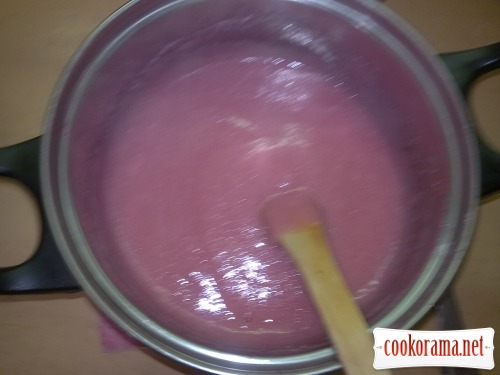 Add sugar, stir and cool. Add in warm porridge vanilla sugar and cranberry juice, mix it, to increase mass twice, you should get pink foam.
Bon Appetite!!!