Dessert from pumpkin porridge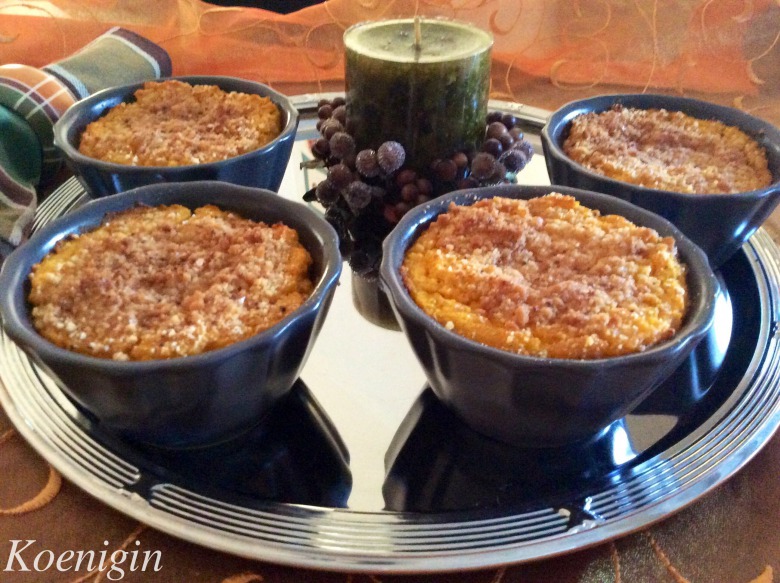 Ingridients
300 g.
0,5 glass
1 шт.
2 spoon
1 шт.
6-7 шт.
2 spoon
Toward the close of pumpkin flashmob I offer another kind of porridge, or rather it`s way of cooking. Baked cereal is so tasty, I even call it dessert! Prepare and make sure yourself.


Preparation
Cook crumbly millet porridge. Cook pumpkin, drain water and mash pumpkin into puree. Separate white from yolk. Mix white into solid foam. Mash cookies into crumbs with a rolling pin.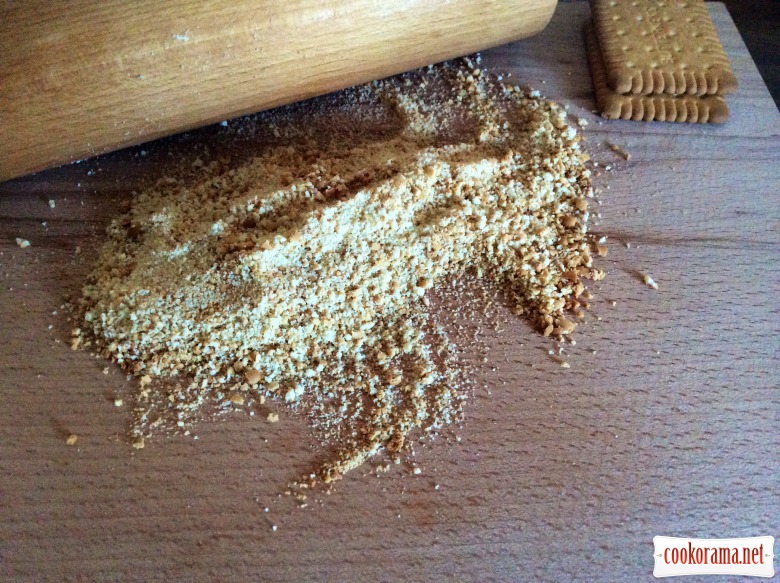 Add porridge in bowl with pumpkin puree.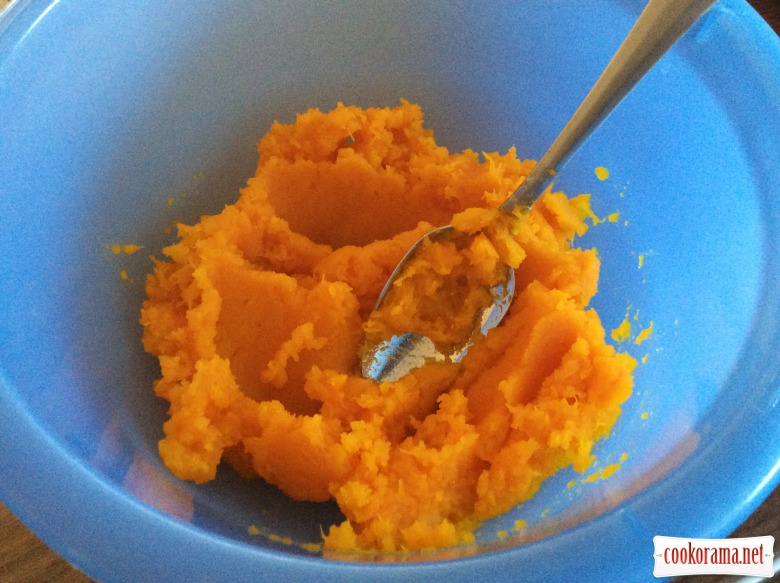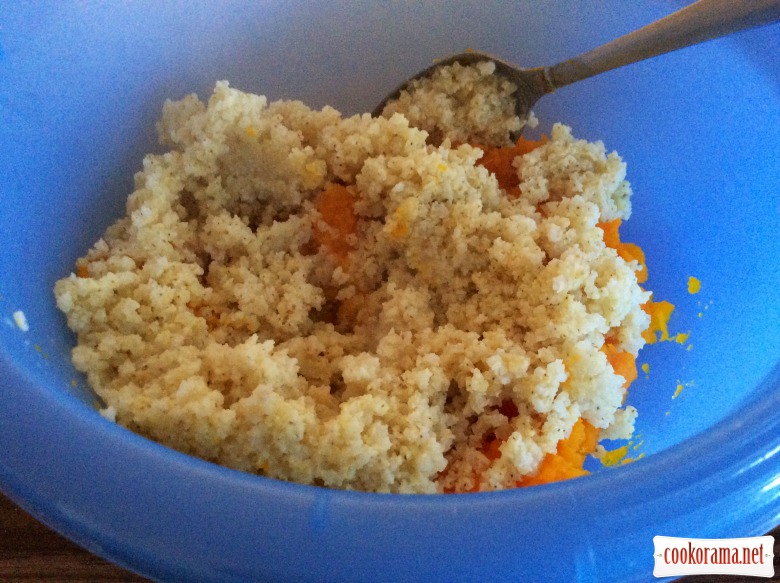 Add sugar, vanilla sugar and yolk.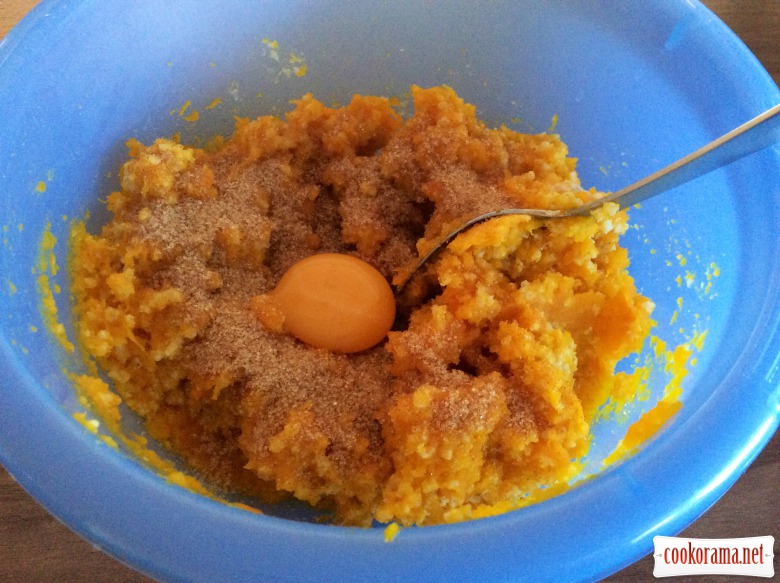 Stir and add 2 tbsp of cookie crumbs, milk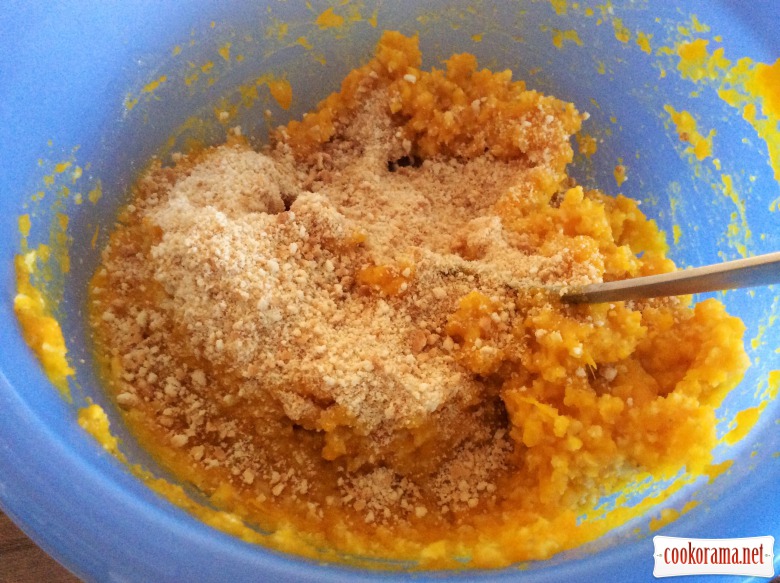 and mix mixed white in.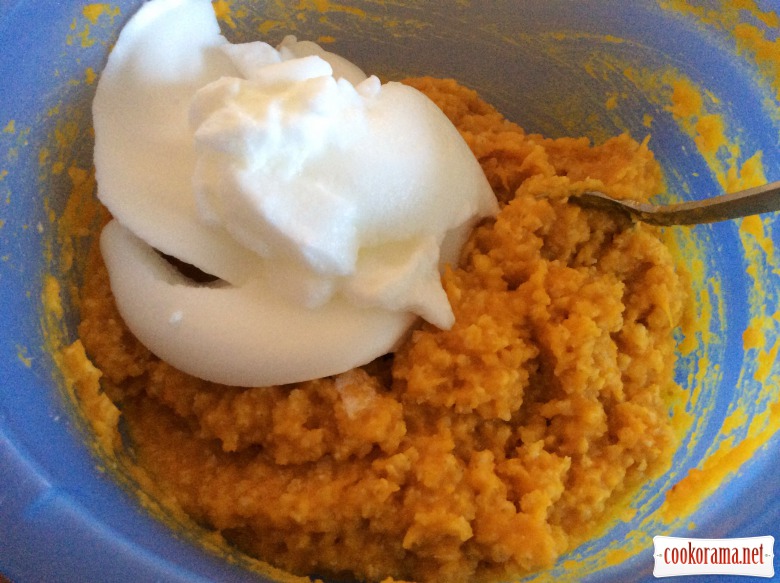 Spread in molds (you can bake in one form, but better by servings).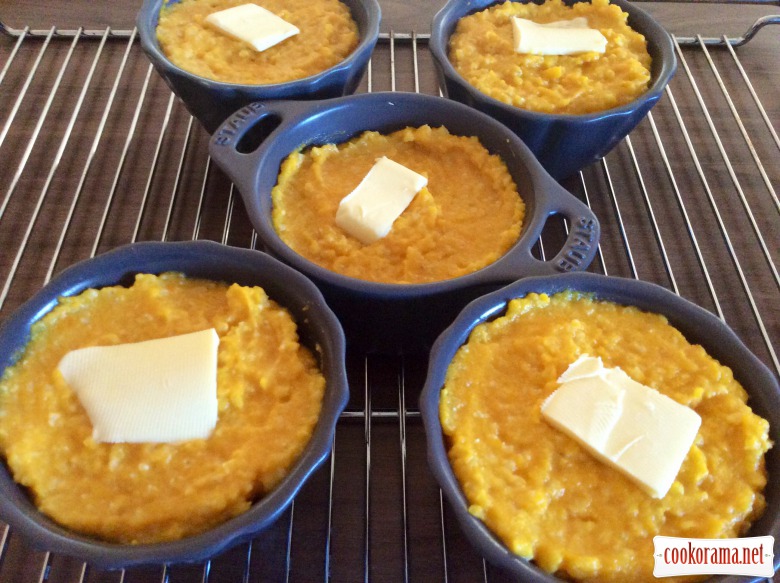 Top with small piece of butter.
Sprinkle with rest of cookie crumbs.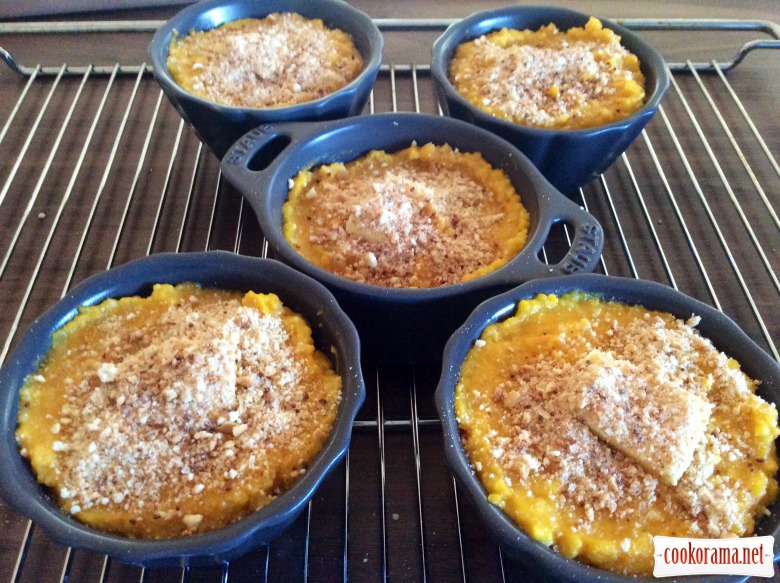 Bake in heated to 200℃ oven for 20-25 min.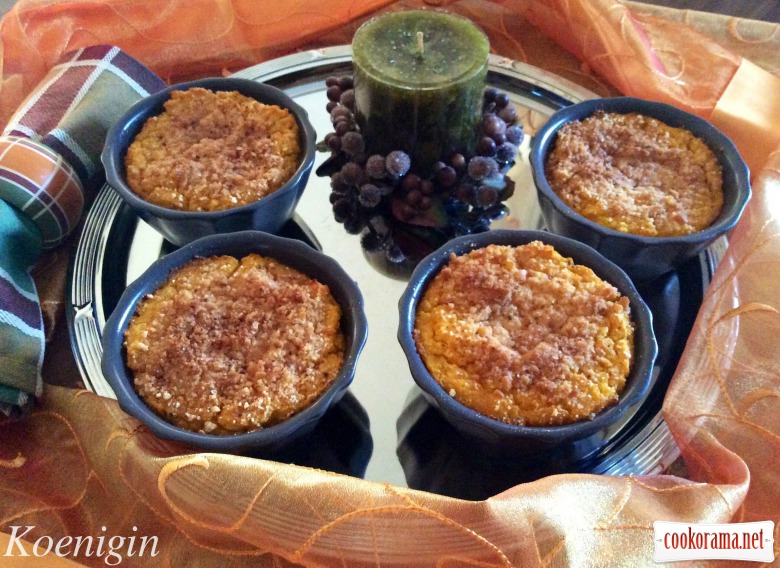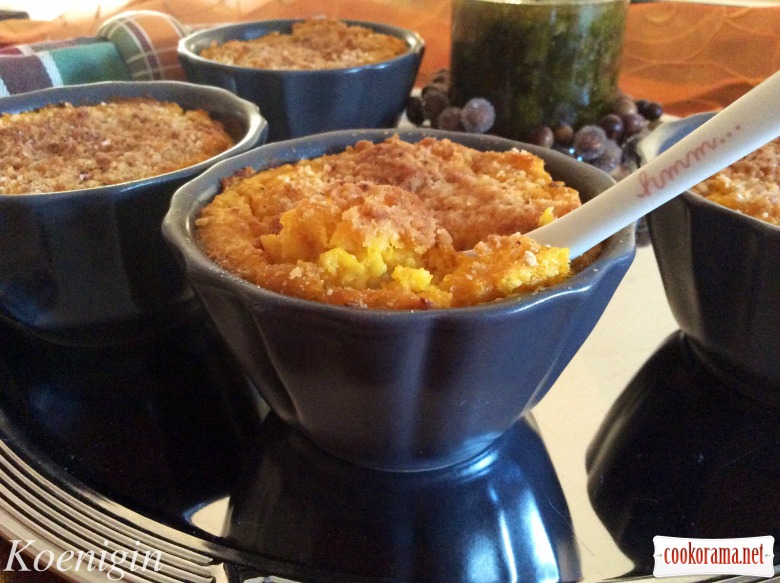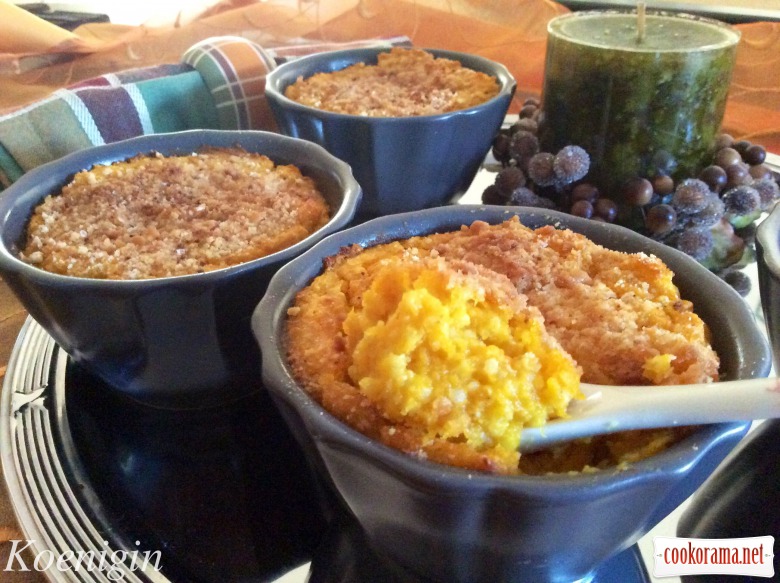 Dessert has a structure of mousse with delicious crust, delicious as warm and chilled. Must like children. You can also experiment with spices, add, such as cinnamon or cardamom.
Bon Appetite!
700

24 November 2014, 17:24