Cake with pumpkin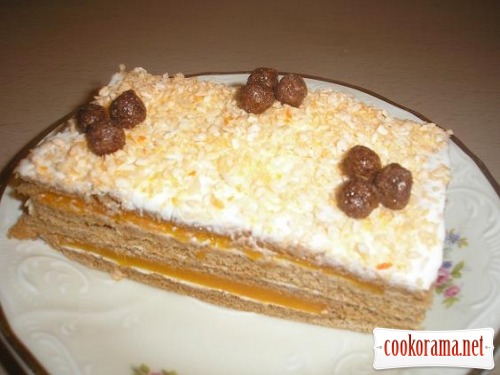 Ingridients
2 шт.
300-400 g.
400 ml
3-4 spoon
Preparation
Cut pumpkin in thin slices.
Spread it on baking sheet.
Sprinkle with sugar. Bake at 180℃ for 10-15 min.
I remained 2 ready flat cakes. I cut them in half.
Mix sour cream with sugar. Smear flat cake with cream. Spread on top remained slices of pumpkin.
Do the same with the rest of flat cakes. Sprinkle last flat cake with coconut.
Let the cake stand/soak in the fridge for a few hours.