Marinated quail eggs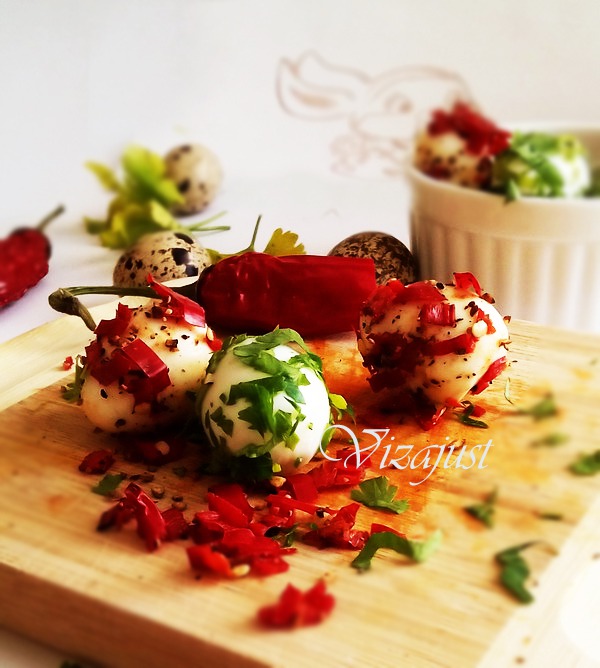 Ingridients
10 шт.
3 шт.

white wine vinegar (light)

100 ml
1 шт.
1 шт.
Bright snack for table! Easily prepared)))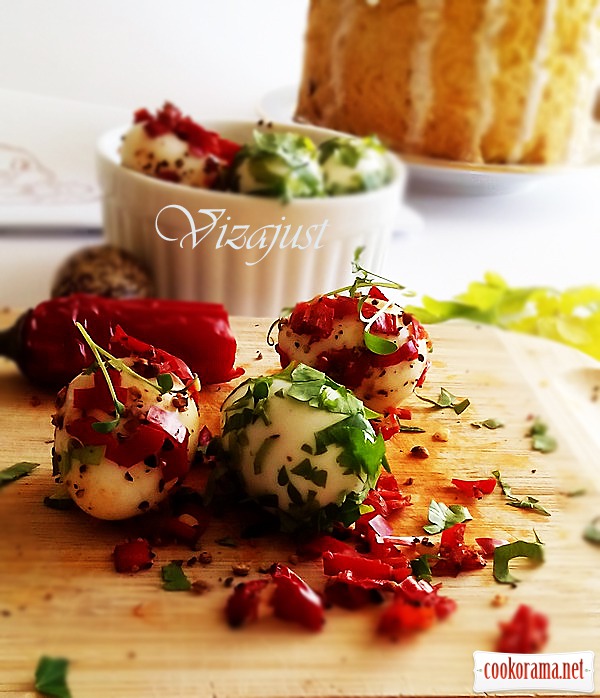 Preparation
— boil and peel eggs.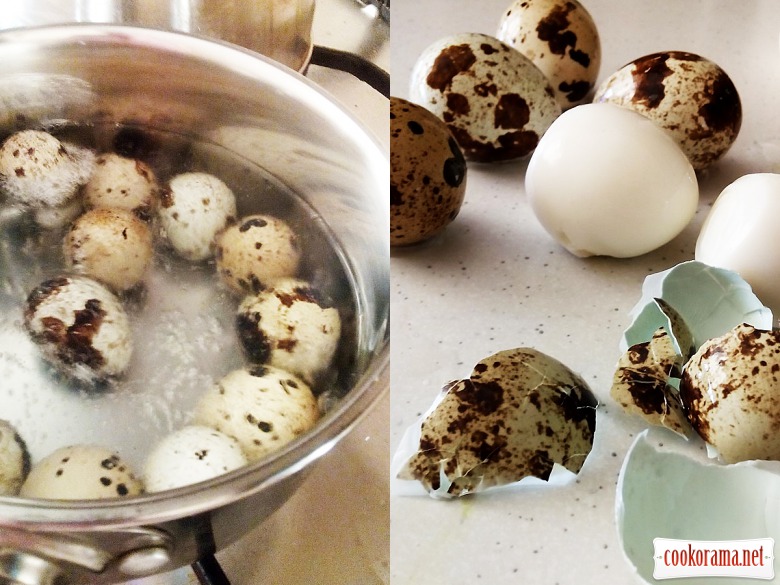 — put in jar, add garlic and tarragon.
— pour in saucepan 100 ml of water, add vinegar, bay leaf, chopped chili pepper (boil).
— pour eggs with hot (not boiling!) marinade, cover with lid and put in fridge for 1 week.
Before serving roll eggs in chopped parsley, mix of peppers.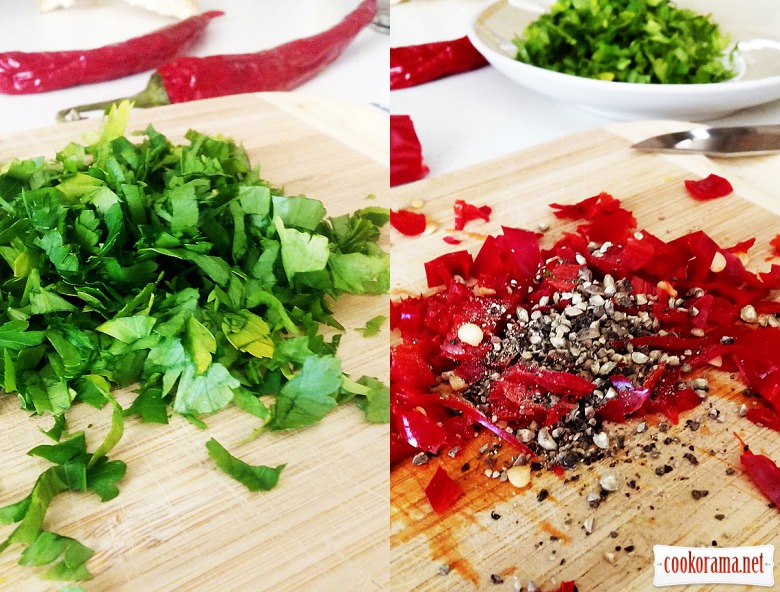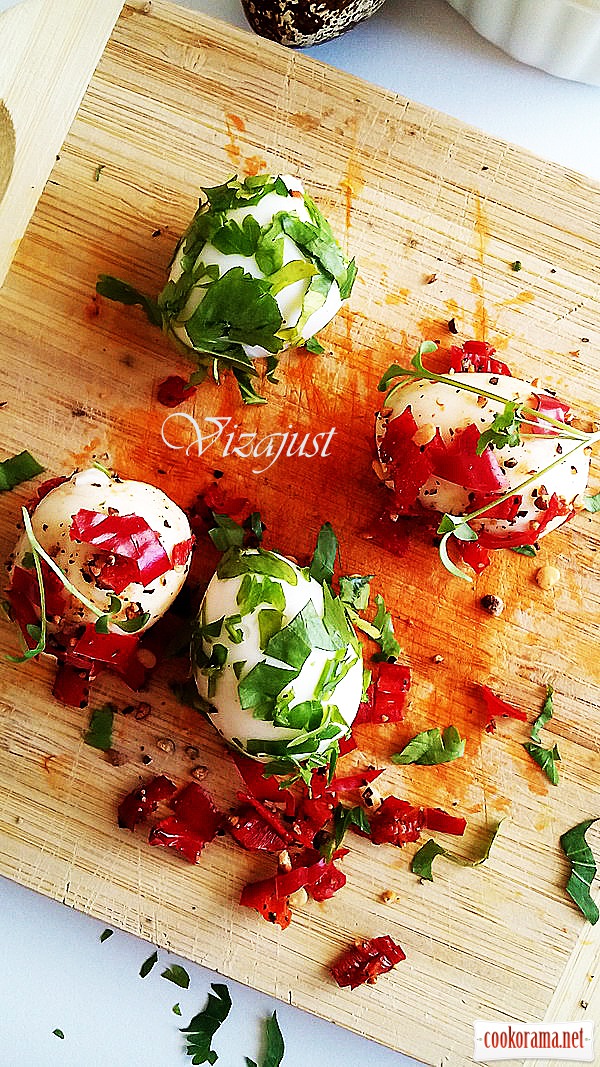 Treat yourself and guests! Bon Appetite!