Poached eggs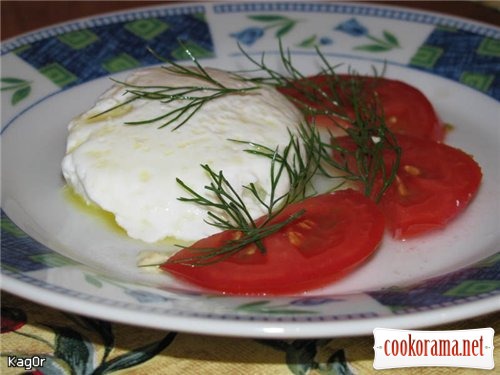 Ingridients
Preparation
Bring water to a boil in small saucepan, pour 1 tsp of salt, pour 1 spoon of bvinegar and reduce heat to minimum.
Gently pour in water
fresh
egg.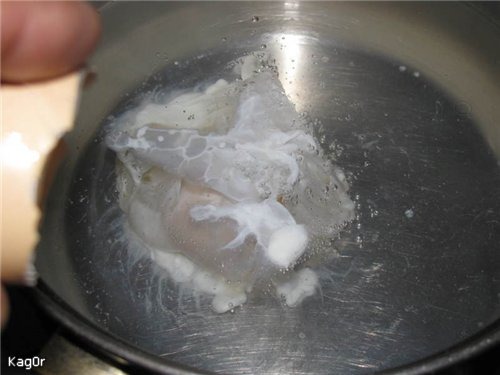 Boil for a few minutes to get «white bag», clotting of white.
Then gently with a slotted spoon remove the cooked egg and place it in another saucepan with cold water.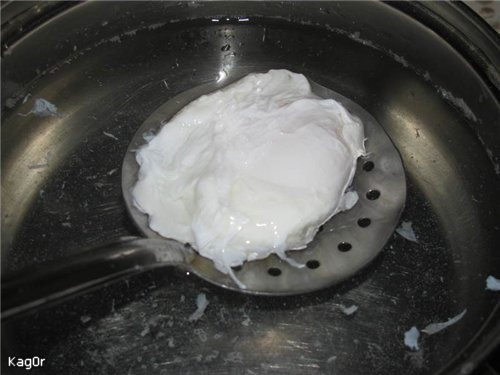 Lay chilled egg on a paper towel to remove excess moisture, then put in a bowl, pour melted butter, sprinkle with chopped dill and salt to taste.