Lavender-ricotta dessert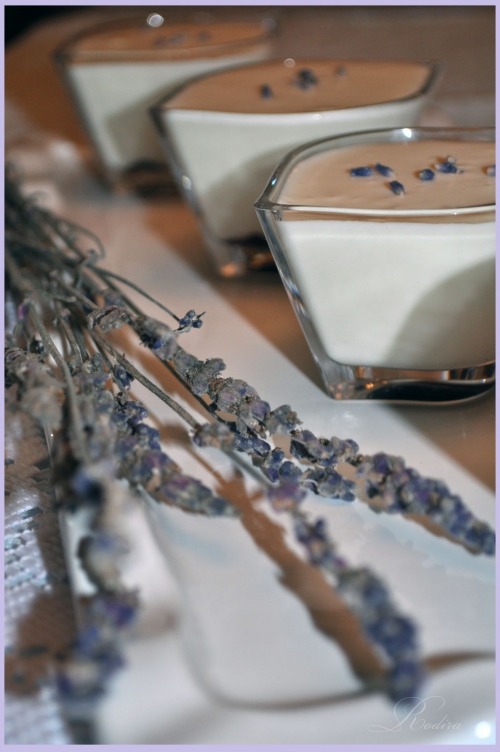 Ingridients
100 g.
100 g.
4 g.
20 g.
50 g.
10 g.
30 g.
It's time to use ricotta. Some of it was used as cream-mousse for cake, and from part of it I prepared lavender dessert.
A high-calorie, but very gentle and delicious dessert. And very quickly to prepare.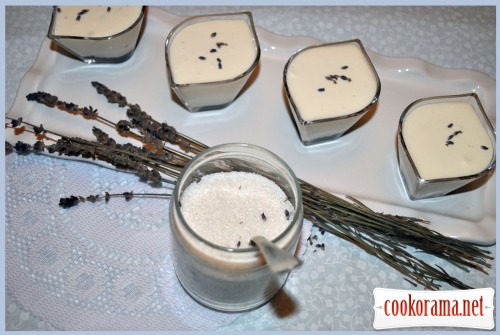 Preparation
Soak gelatin in water.
Mix cream.
Add ricotta to cream, lavender honey, lavender sugar and carefully mix on low speed.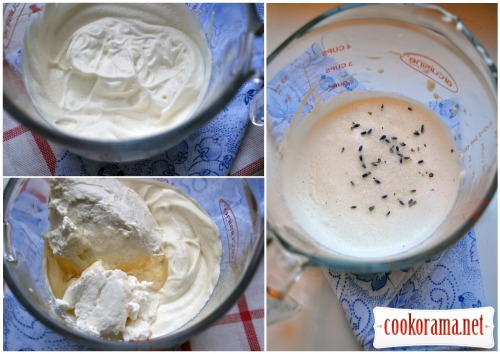 Heat liqueur, squeeze gelatin and dilute in warm liqueur.
Add gelatin mixture to cream-ricotta one.
On the bottom of molds pour some lavender syrup, carefully divide lavender — ricotta mixture and put in the fridge for cooling.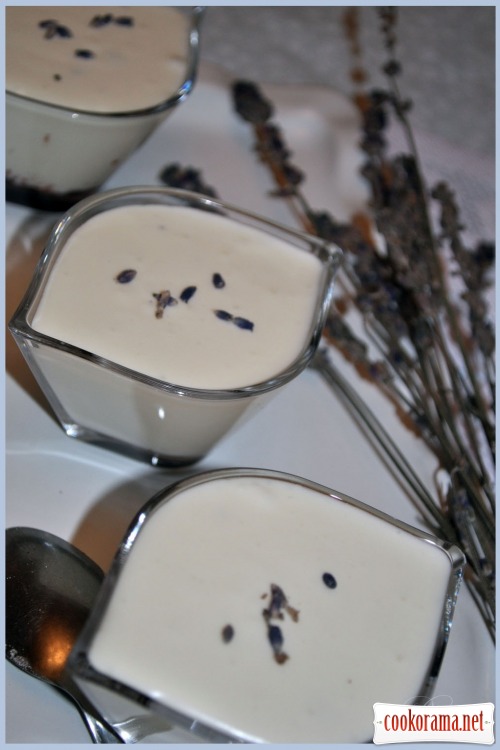 * You can make lavender sugar at home — dry lavender buds, add them in sugar, carefully mix and put in densely closed jar. Add according to recipes.
** If you do not have
lavender honey
— add any floral.
If you do not have
lavender syrup
— add any fruit and berry or jelly.
But in this case you won`t have lavender — rіcotta dessert, but Yours, exclusive one.
Upgrade:
Lavender fillers can be changed by violet — the result will not disappoint you. The aroma is so unobtrusive and pleasant as violet fragrance can be!
Source
Bon Appetite!!!